10 minute Seitan "beef" and Broccoli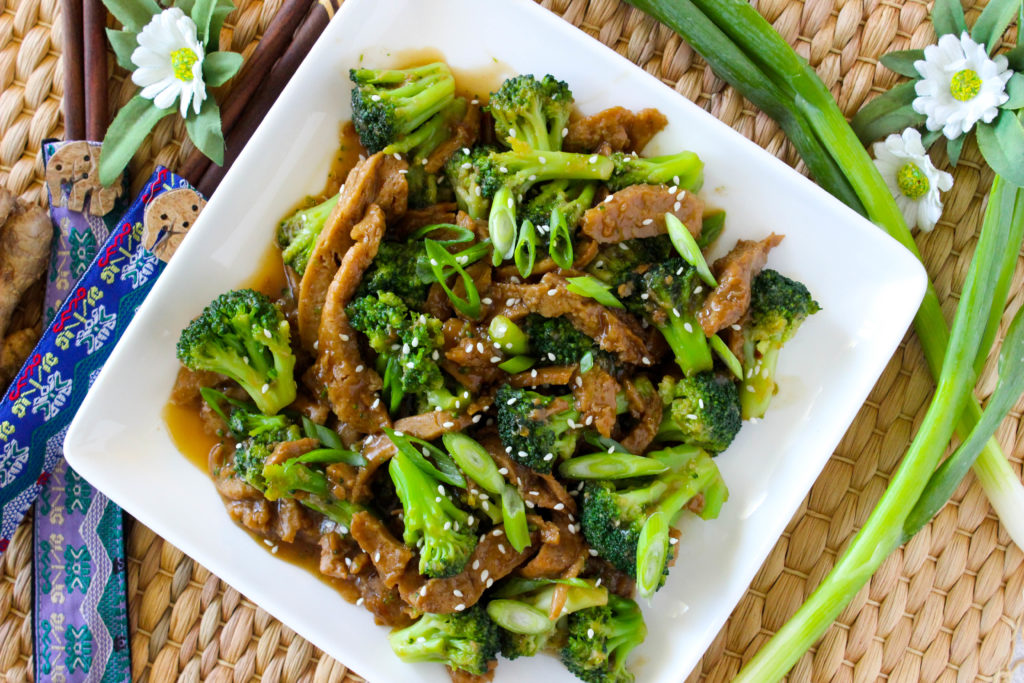 Literally my new favorite thing in the whole wide world! I recently got in to seitan after ordering a vegan meal plan (which didn't go so well but I learned a lot). One of the items for protein was seitan and while I've made it myself before, I had never bought it. Of course, I loaded up on it and man oh man did I eat it QUICKLY! It's so flavorful on it's own but when made into a meal it just gets even better!
I was eating it over my cauliflower fried rice and then decided that I needed to change it up and give it a little sauce. I researched a ton of different beef and broccoli recipes and finally decided to mash them all together to make this and VOILA — it's amazing. I loved how much the ginger came through, I loved the saltiness of soy sauce, and I loved how it got a little bit thick and coated the seitan and broccoli! Seriously so fast and so amazing. Definitely becoming a part of my monthly meal plans.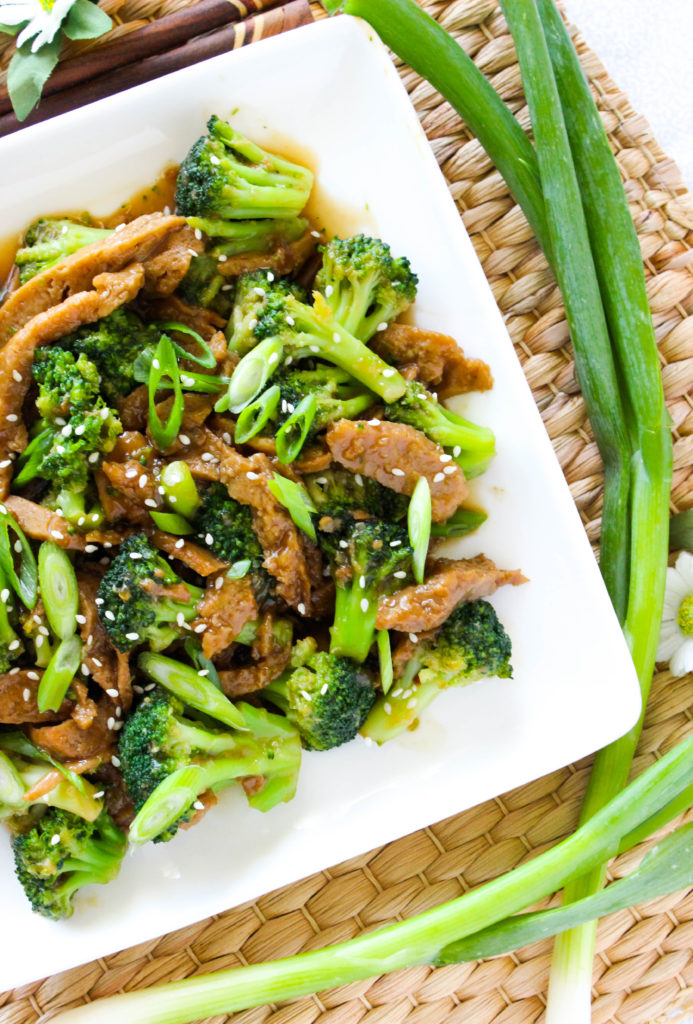 10 minute Seitan "beef" and Broccoli
*Note: this recipe goes QUICK! Make sure you have all ingredients ready to go before you start cooking
Ingredients:
1 – 8 oz package Westsoy Seitan
3 cups broccoli florets (fresh or frozen)
1 tablespoon coconut sugar (or brown)
4 garlic cloves minced
1/2 teaspoon ginger minced
1 1/2 teaspoons rice vinegar
1/2 tablespoon cornstarch
1/4 cup soy sauce (or liquid aminos)
1/4 cup vegetable broth
sesame seeds for garnish
2 green onions for garnish
Mix ingredients for the sauce in a small bowl and whisk until all combined (coconut sugar, garlic, ginger, rice vinegar, cornstarch, soy sauce, and broth)
Spray some non-stick spray into a medium sized saute pan and heat. Saute the seitan for about 2 minutes until it begins to brown.
Add in the broccoli and stir in order to cook the broccoli a little bit – about 2 minutes
Whisk the sauce again and pour it in. Cook for about 2 minutes until sauce thickens
Garnish with sesame seeds and green onions!