4 Ingredient Sunbutter Cups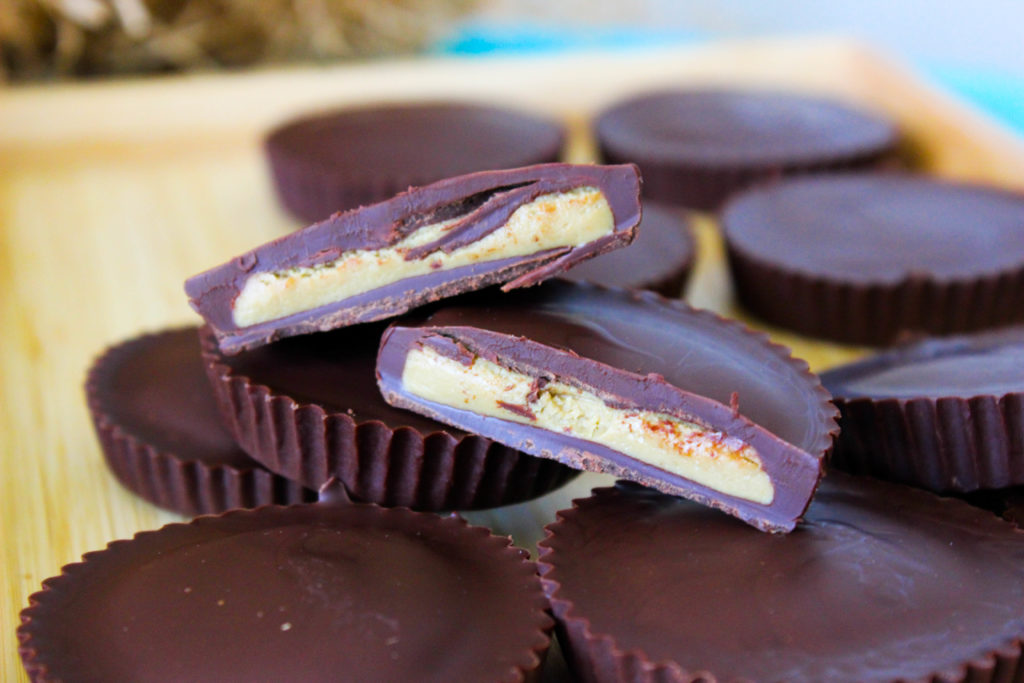 I freaking love these!!!! As many of you who have read my posts before might know, I'm not the biggest fan of peanut butter. I find that it's a little too rich for me and I don't necessarily feel the best after eating it. That's not to say though that I don't get CRAZY peanut butter cravings once every couple of weeks — it happens, friends.
I love how easy these Sunbutter cups are to make and they are SOO TASTY! I can't stay away and usually eat about 2 or maybe even 3 at a time. They last forever in the freezer, but can be equally delicious if kept in the fridge! If you're craving chocolate but have a nut allergy, or are on the same "no thanks to peanut butter" train that I'm on, then DEFINITELY try these! They are amazing :)!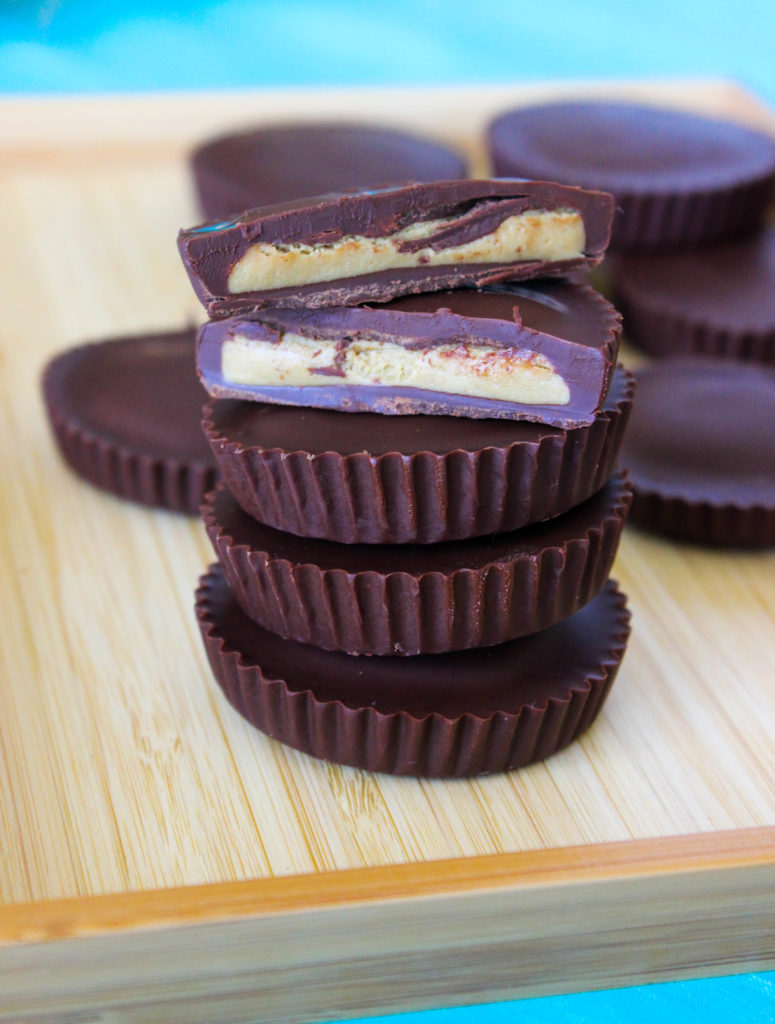 4 Ingredient Sunbutter Cups
Makes 10-12 cups
Ingredients:
1/4 cup + 2 Tablespoons sunbutter
1/4 cup powdered sugar
1 1/2 cups dark chocolate chips
1 teaspoon coconut oil
Use parchment muffin cups for easy release. Place liners in a cupcake tin.
Whisk (by hand or in a mixer) the sunbutter and powdered sugar together until smooth. Scoop out mixture, about 1 1/2 teaspoons each, and form into a ball, then press flat into a disc. Set aside.
Melt chocolate chip and coconut oil in the microwave in 30 second increments until all melted, stirring every 30 seconds.
Pour about 1 tablespoon of chocolate on the bottom of each muffin liner, then press 1 sunbutter disc in the middle and top with the rest of the chocolate.
Place in the freezer for about 10 minutes before serving! Keep in the fridge.