5 Ingredient Coconut Almond Date Balls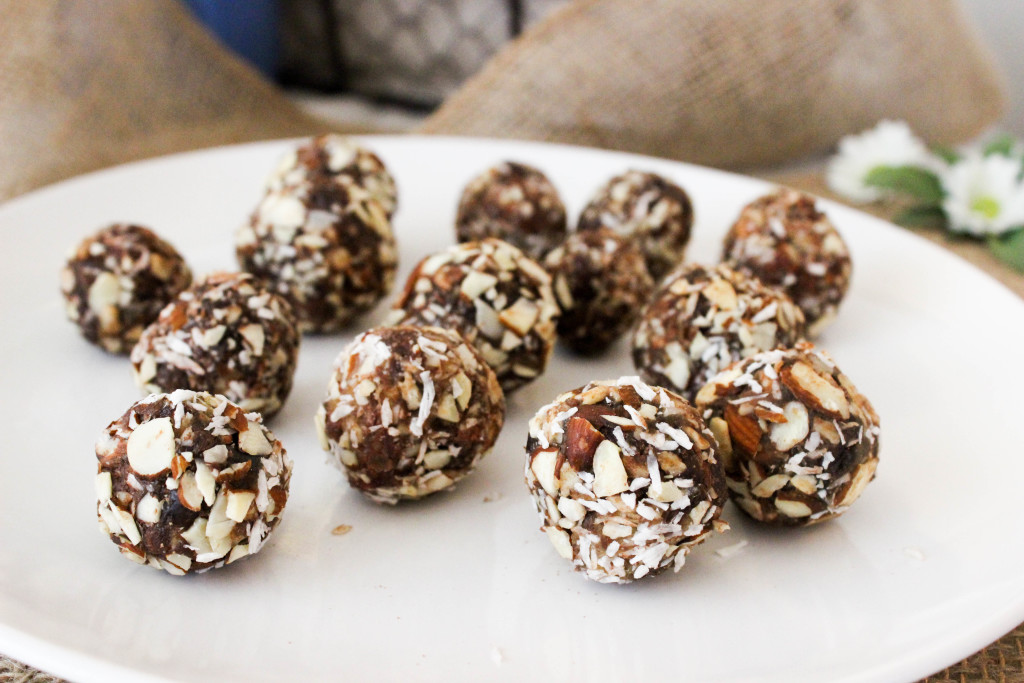 I have this trend in my life where I eat an incredible amount of junk, feel like crap, try to eat healthy, fail, then eat junk again. It's a never ending cycle! This recipe is an attempt to have healthy snacks on hand and I promise you that it doesn't disappoint.
These are so incredibly easy and tasty that I'm surprised I haven't made them before! I've been seeing a lot about date balls (or at least heard a lot) so I figured I'd give them a try and see what I came up with. The only other time I've used dates is in my Cinnamon Roll Date Butter believe it or not, so you can probably sense my hesitation when it came to trying something outside the box.
I absolutely love the flavor combination and the textures that come with these date balls! The coconut and almonds add a nutty flavor while the cocoa powder gives you a little chocolate kick. Not to mention, the little chocolate surprise in the middle! Can't beat that extra chocolaty goodness.
Not only are these date balls delicious but they are also extremely healthy! Dates are simple carbs which is great for before working out and even after working out. The simple carbs and sugars in the dates give you energy and help to replenish your muscles quickly after working out. Thinking about going for a hike? Take these with you for quick and easy energy throughout the day. The almonds have the added healthy fat and protein while the cocoa is a great way to get some added anti oxidants into your diet.
These are really a powerful energy snack! I usually keep a bunch of them in the fridge for easy grab and go whenever I want!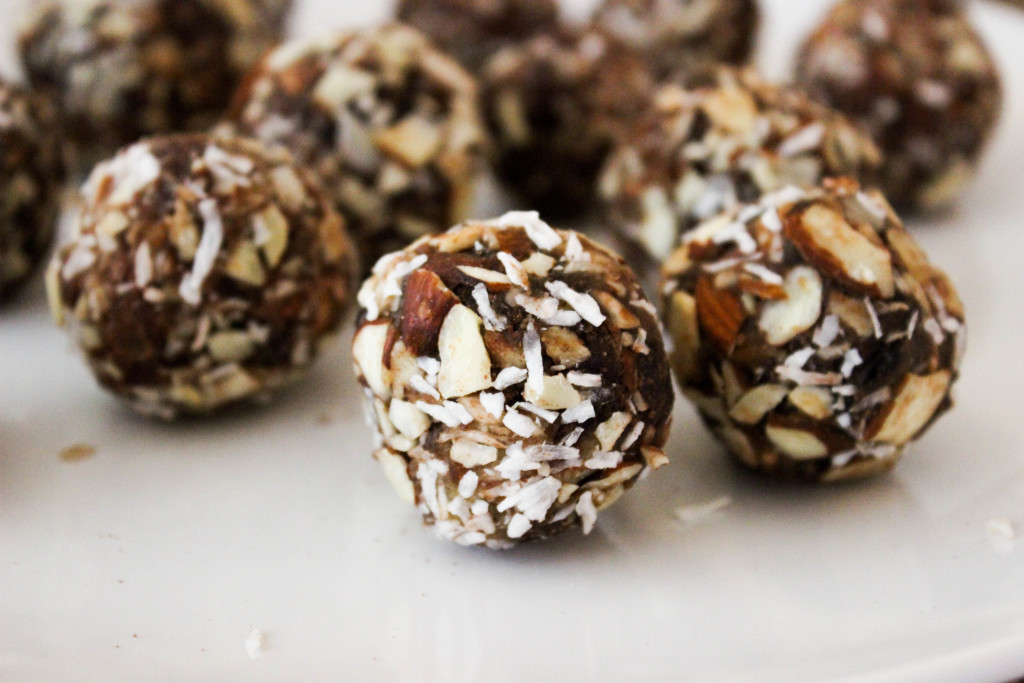 Coconut Almond Date Balls
Makes 20 balls
Ingredients:
20 medjool dates
1/2 cup shredded coconut
1/2 cup almonds – crushed
1/2 cup cocoa powder
20 almonds OR 20 small pieces of chocolate
Take 1 date and remove the pit. Dip the date into each of the coconut, almonds, and cocoa powder. Smoosh the add-ons into the date using your finger and continue to dip in mix-ins as desired.
Form date into a ball and push a dent in the middle. Insert either an almond or piece of chocolate and roll back into a ball.
Finally, roll date in more almonds and coconut to coat!