Almond Milk Pumpkin Spice Coffee Creamer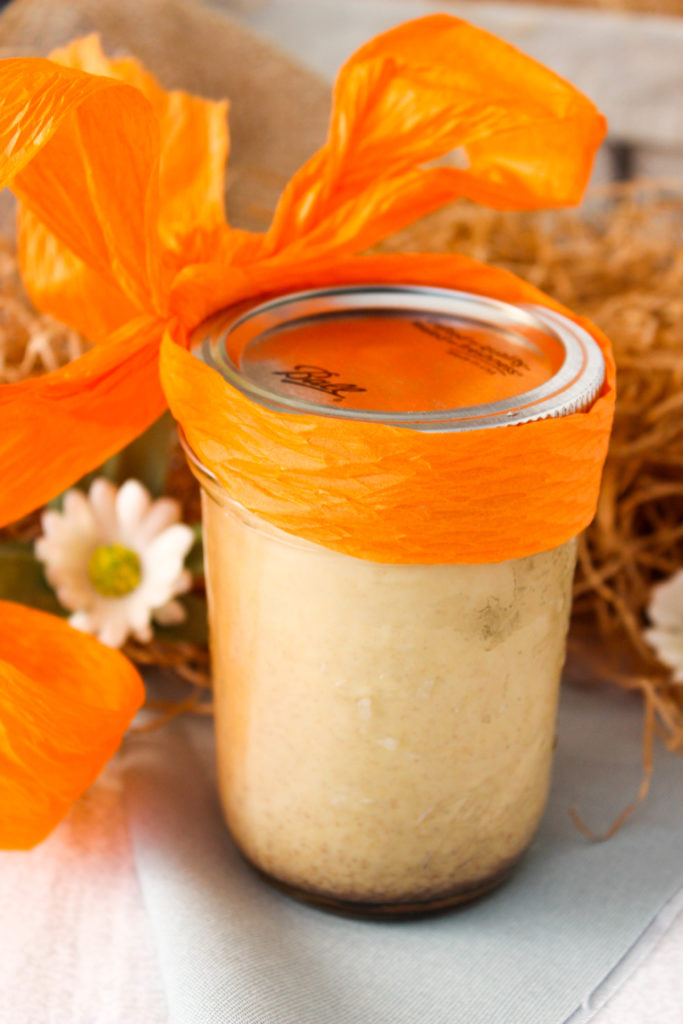 Ever since I starting working with a personal chef, I've been endlessly inspired! I've always worked in a catering company and when cooking at home, I just feel so… blah. However, seeing what we make for other people makes me inspired to cook with more flavor, make things fresher, and spend time to make things gourmet! One of the things I learned was how to make home made almond milk!
I had seen home made almond milk going around pinterest but it wasn't until I actually TASTED it myself that I was HOOKED! It's creamier, thicker, has a better almond taste, and you know there is NOTHING ADDED! All of those mean a super plus in my book especially since trying to eat more 'whole' foods. My personal chef friend swears by fresh almond milk in her coffee, so I had to try it and kick it up a notch.
Voila! Almond milk pumpkin spice coffee creamer was born! It's creamy, dreamy, pumpkin spice-y and unbelievable easy. The hardest part comes from squeezing the almonds to get the 'milk' out. I would never buy a pumpkin spice latte anywhere knowing how many calories are in it, but I would spend the time to make this because it's so tasty!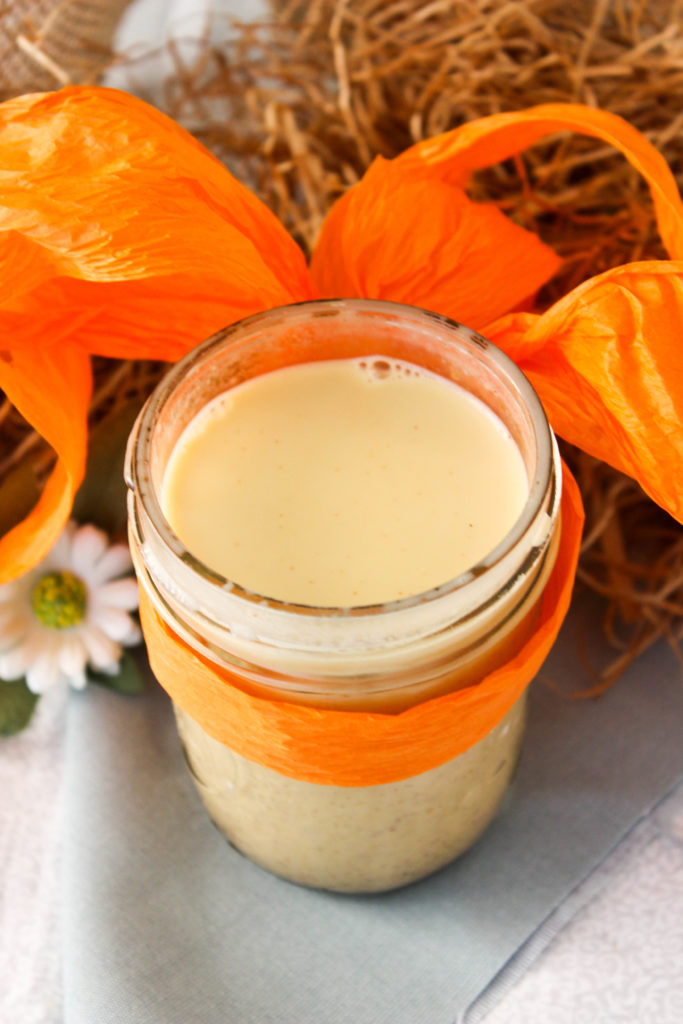 Almond Milk Pumpkin Spice Coffee Creamer
Makes about 2 1/2 cups
Ingredients:
2 cups raw unsalted almonds
3 cups water
3 tablespoons pumpkin puree
1 1/2 teaspoons pumpkin pie spice
3 tablespoons agave
1/2 teaspoon vanilla extract
Soak your almonds overnight in enough water to cover them completely
Drain and rinse almonds. Add to high powered blender with 3 cups water and blend until completely smooth
Pour into an nut milk bag and squeeze all the 'milk' out into a bowl.
Whisk in the pumpkin puree, pumpkin pie spice, agave, and vanilla
Enjoy with coffee or granola! *Best ratio for coffee is 1/2 cup creamer per 6 oz coffee
*Note: creamer will separate in fridge. Shake well before using! Lasts for 3-4 days.