BBQ Jalapeno Chicken Flatbread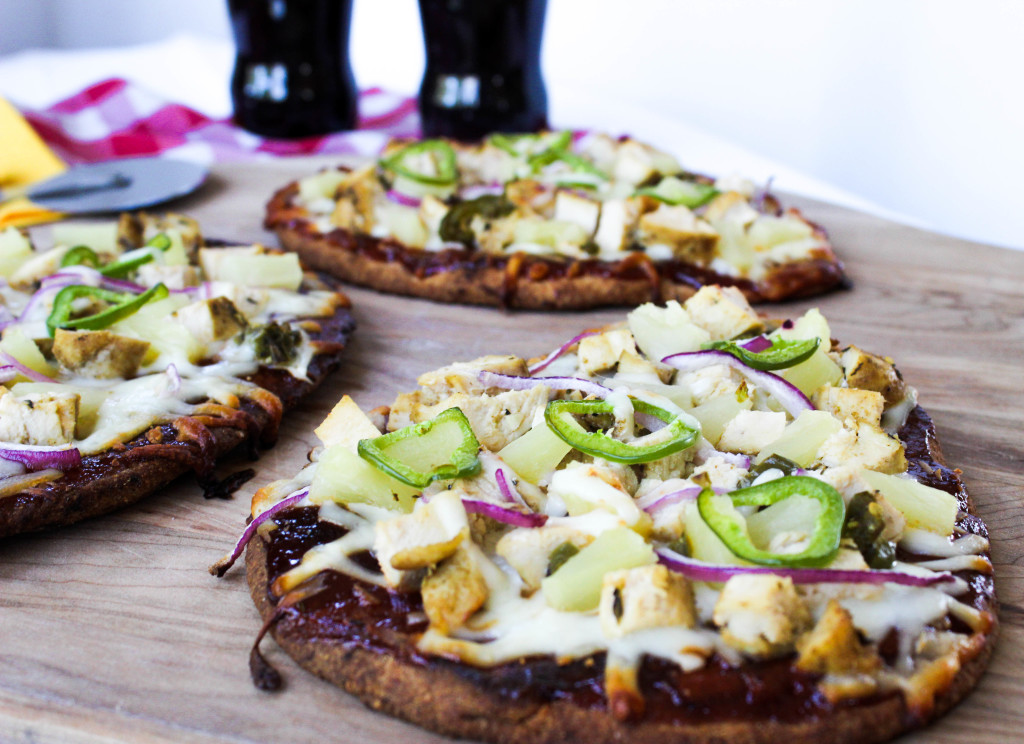 In highschool I had a slight obsession with bbq chicken calzones. Down the street from our school were 2 pizza shops side by side and these were the only pizza shops in town. I always thought that it was pretty funny considering people had their favorite place to go even though they were practically the same. I personally couldn't tell the difference.
I remember that whenever we went "downtown" (which happened probably once every 2 months) I would want to get a BBQ chicken calzone. I had never even thought of putting BBQ chicken in a calzone, but after I tried one, I've been addicted ever since.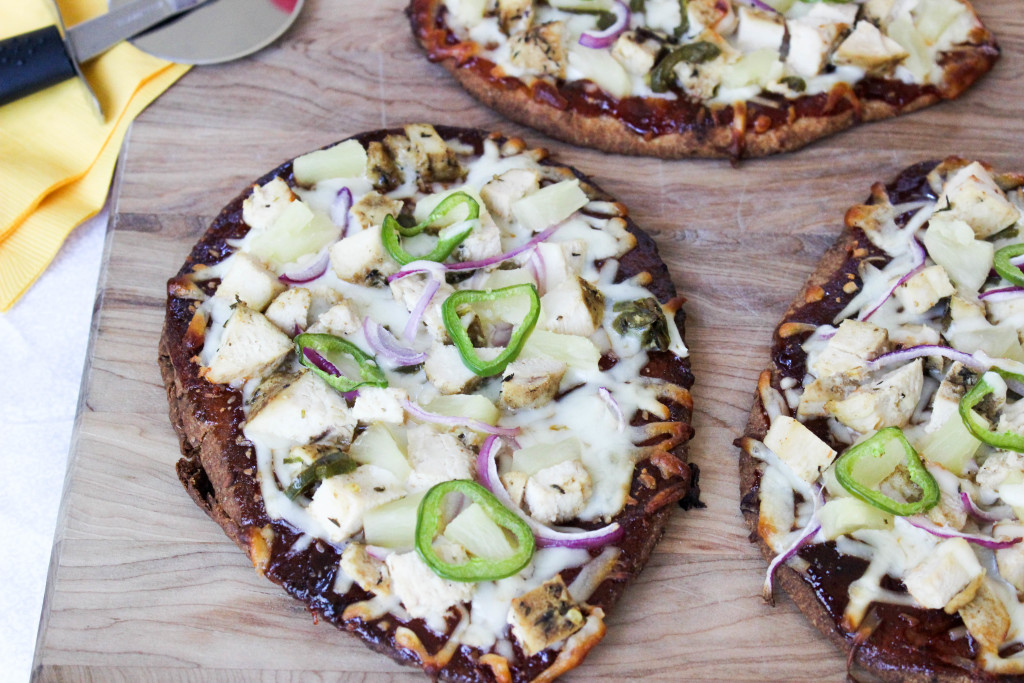 It's been a while since I've actually had a BBQ chicken calzone, but I do put BBQ chicken in quesadillas now — is that the same thing? Not really but it works. I thought to make a pizza because I had a ton of leftover jalapeno chicken from my meal prep last week and didn't want it to go to waste. So I went and bought some whole wheat naan, a bottle of BBQ sauce, and some toppings to make a super quick and yummy lunch.
I actually invited a friend over to help me eat them, and after he left I ended up finishing the rest of the pizzas *oops*. I love the flavor combination of the spicy jalapeno, tangy BBQ sauce, and sweet pineapple! However, you can definitely customize this however you and use any leftover chicken you have.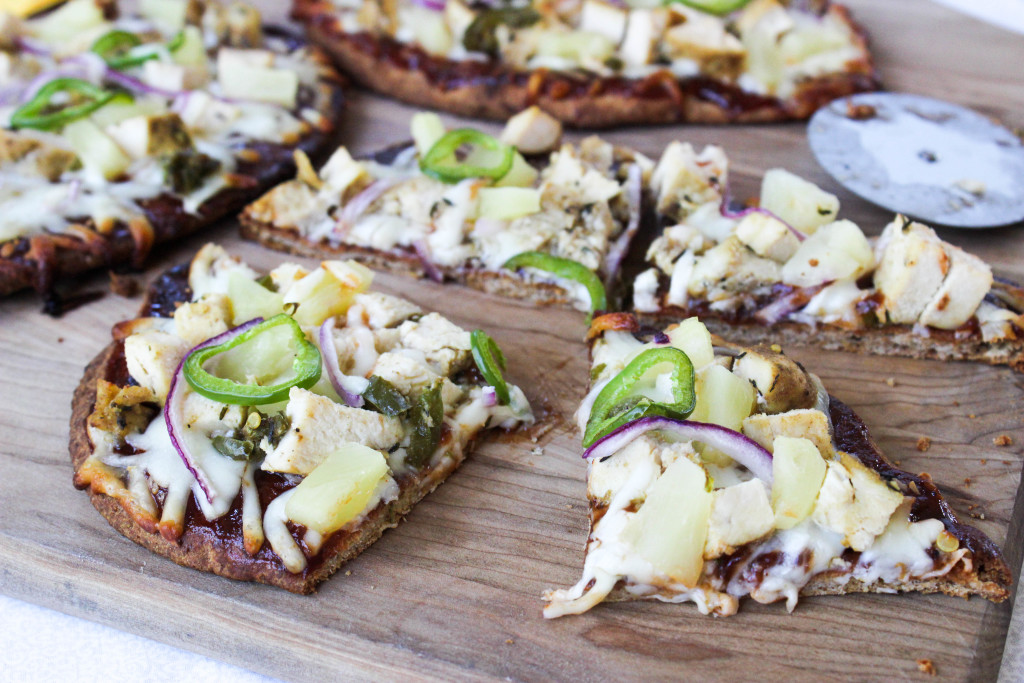 BBQ Jalapeno Chicken Flatbread
Ingredients:
4 flatbread/naan breads
2 jalapeno chicken breasts
1/2 cup barbeque sauce
2 cups part skim mozzarella
1/2 red onion – sliced thin
1 cup pineapple – chopped into pieces
extra jalapeno slices (optional)
1. Place bread in 400 degree oven for 5 minutes on each side to toast. Remove from oven and turn heat down to 375
2. Top each flat bread with bbq sauce, cheese, and toppings split between the 4 flatbreads
3. Place back in oven for about 15 minutes, or until cheese starts to brown around the edges