Beet and Orange Salad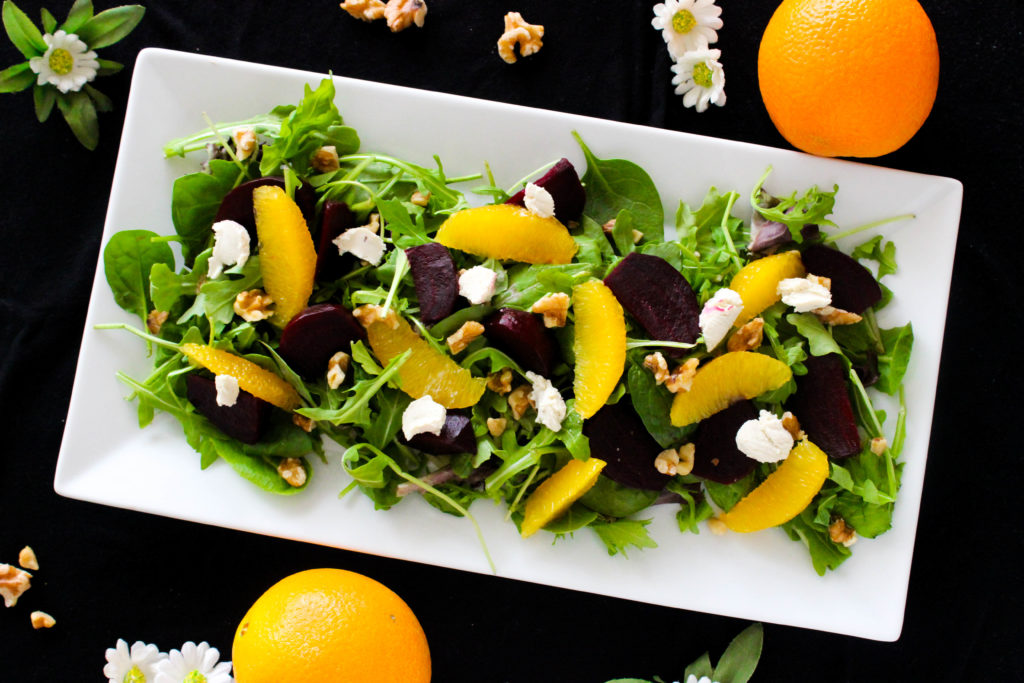 Now that the weather is nice a toasty, I'm finding that I don't want to spend a lot of time over the hot stove slaving away at making a fancy dinner. So, salads have become a staple around here. I'm always looking to find new and unique ways to make salads so we don't get bored which is how I came up with this one!
I've always loved beets! Not only are they are easy to cook (aka, bake it and forget it), but they taste so good!!! A little sweetness, a little savory, and purple everywhere! I can resist them if they are around so these are obviously a salad topper choice. I also love adding fruit to salads and since oranges are so juicy and fresh, these are also an obvious choice. Finally, I was looking for some creamy, so I added some vegan Chevre by Heidi Ho cheese, and then some crunch with the walnuts. Easy peasy, dinner is ready :).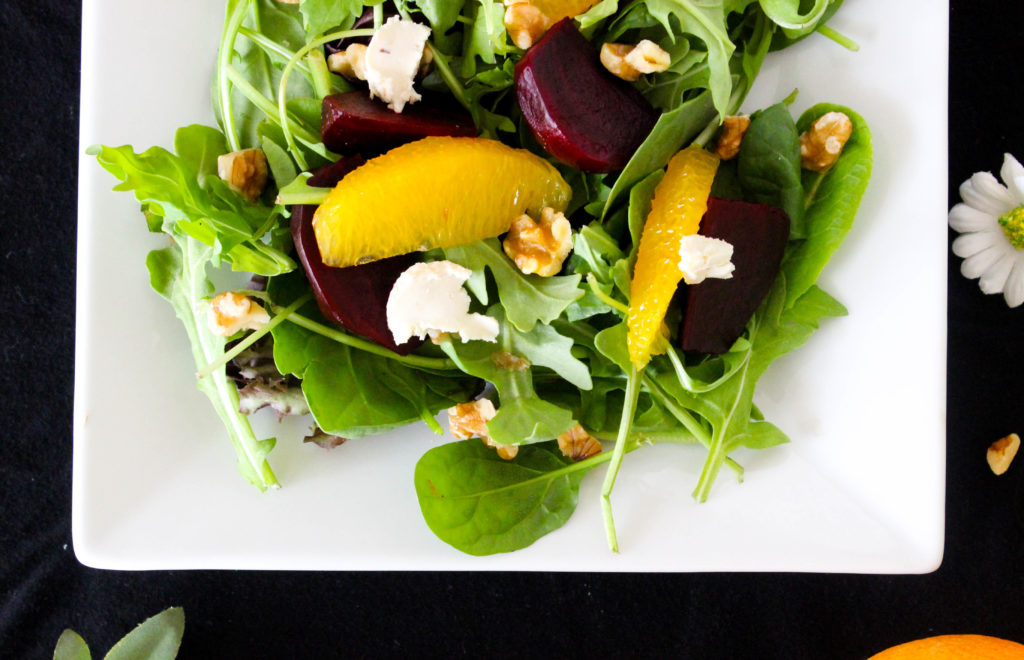 Beet and Orange Salad
Ingredients:
3 small beets
1 orange – cut into segments
2 cups arugula
2 cups mixed greens
2 tablespoons walnut pieces
2 tablespoons Heido Ho Chevre (optional)
juice and zest from orange rind (that you segmented)
2 tablespoons balsamic glaze
Preheat oven to 400.
Cut ends off beets and place beets in a shallow baking dish. Fill the dish half way up with water. Cover with tin foil and roast beets until tender (about 30 minutes). Remove and let cool. Then peel off skins and cut into segments
First, zest your orange into a small bowl, and then supreme it.  Squeeze the rind into the bowl with the zest and add the balsamic glaze. Whisk to combine.
Assemble your salad! Place greens on the bottom and top with beets, oranges, chevre, and dressing.