Bell Pepper Bruschetta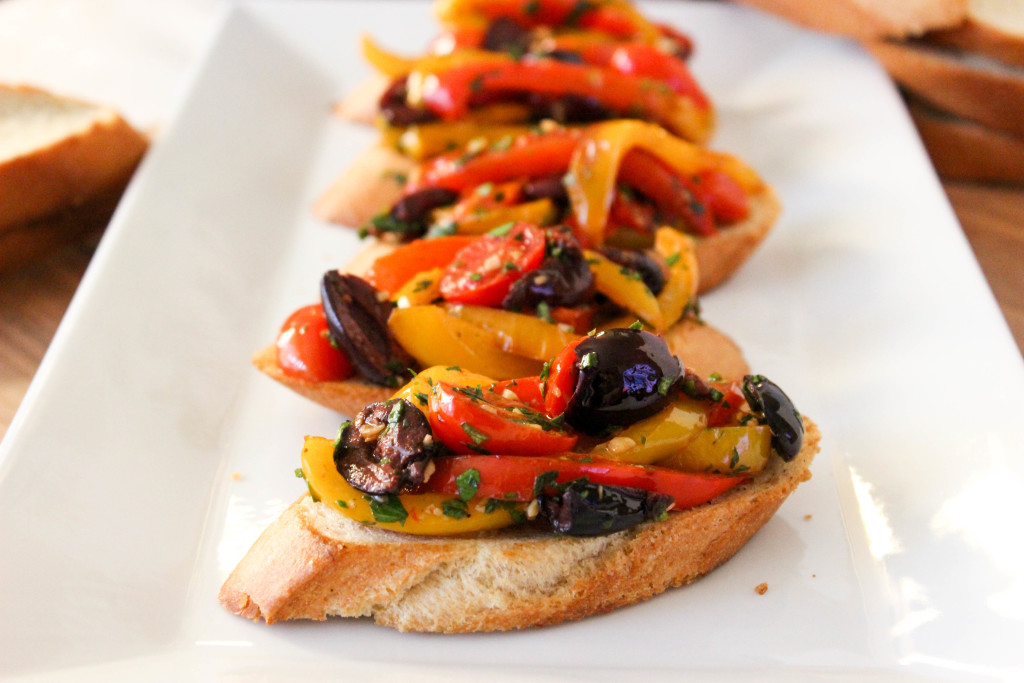 This is straight up delicious. Not sure if this is supposed to be intended for an appetizer or dinner, but we definitely ate it for dinner with soup. It's so simple yet fresh, bright, and so amazing on a piece of crusty bread!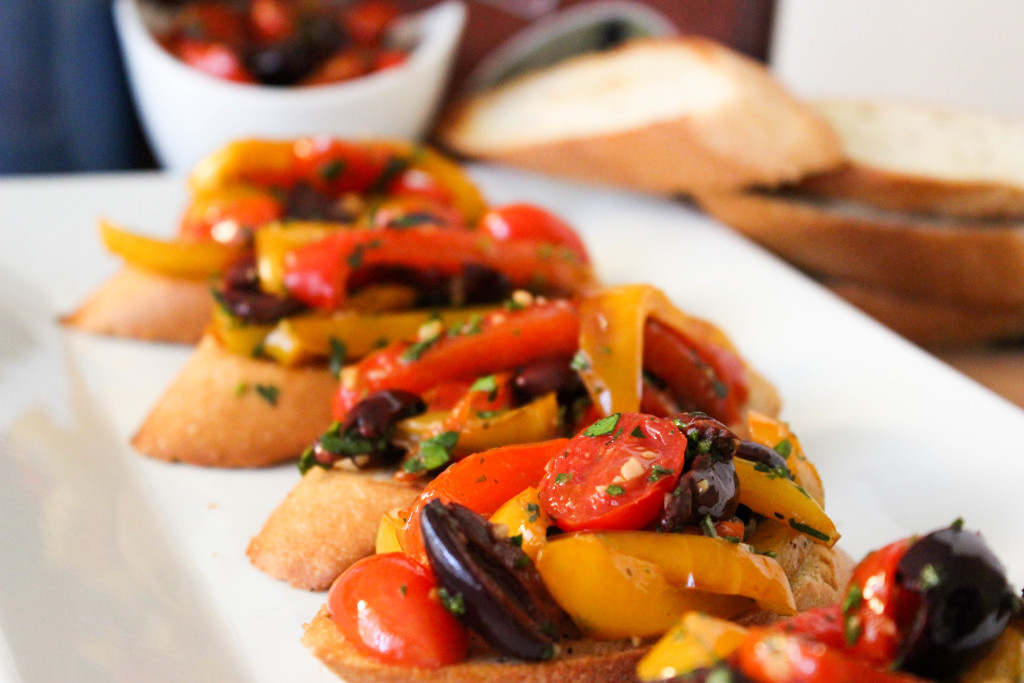 A while back at work, a client had asked us to make a pepper bruschetta topping from a specific recipe. This recipe had chopped bell peppers, raisins, almonds, tomato paste, and some other stuff that I don't remember because by the end of it I thought the recipe tasted terrible. But hey, what the client wants, the client gets. While I wasn't a fan of this creation, I thought how amazing it would be to make my own pepper bruschetta considering we always have peppers handy.
This recipe also has kalamata olives because lately I am a BIG fan. I put them in pasta sauce over spaghetti squash – for real amazing – add them to hummus sandwiches, and put them on salads. The reason why I love them so much is because they are SALTY and I love salt. They add a ton of flavor and salt without actually adding anything at all except for the olives. You should probably consider keeping them in your fridge always, I know I do.
If you are looking for a healthy, but different type of bruschetta, then this should be your go to!!! How cute would this be during Christmas or the holidays if you add green bell peppers as well? Hmmm…might actually consider doing that. Either way, I can't wait to make this again and serve it for a crowd!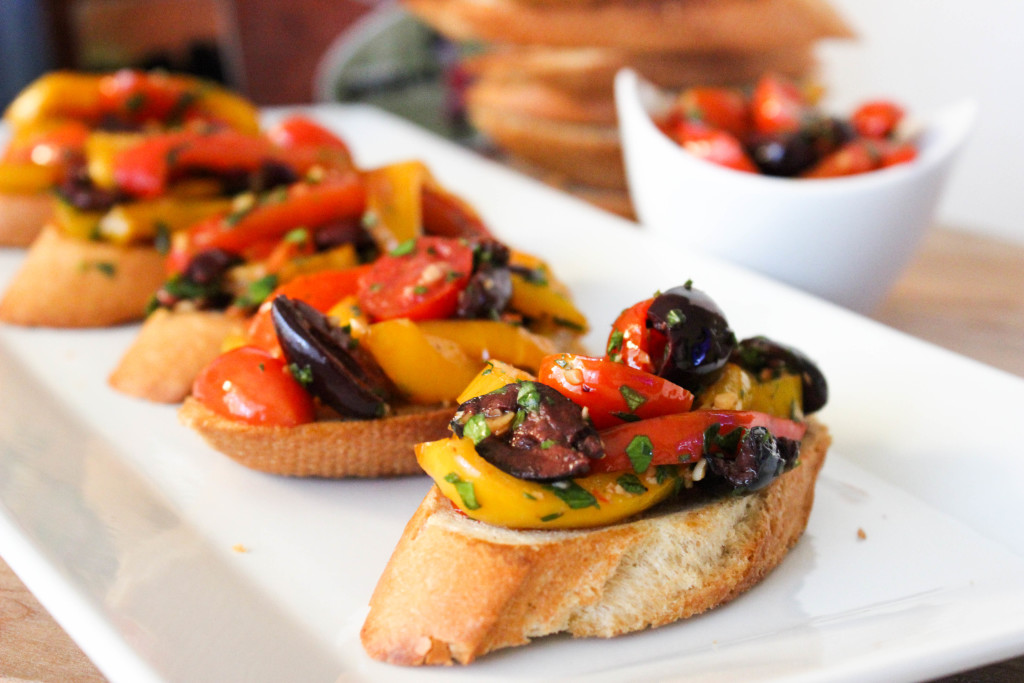 Bell Pepper Bruschetta
Makes 8-10 servings
Ingredients:
3 tablespoons olive oil
1 red pepper – sliced
1 yellow pepper – sliced
3 garlic cloves – minced fine
3 tablespoon chopped parsley
1/2 cup cherry tomatoes – halved
1/4 kalamata olives – halved
1/2 teaspoon cider vinegar
salt and pepper to taste
8 – 10 pieces baguette
Place baguette on a sheet tray and spray both sides with cooking spray. Toast in a 350 degree oven for 5-7 minutes
Heat the oil in a pan. Add the red and yellow pepper and sauté on low heat until peppers begin to wilt and some browning occurs. Add in the garlic and apple cider vinegar and sauté for about 3-5 minutes more.
Remove bell peppers and place into a bowl. Without washing the pan, add in the tomatoes and olives and sauté on high heat for about 2 minutes, just to warm through. Place in the bowl with the bell peppers.
Add in the parsley and toss until all ingredients are well combined. Add salt and pepper to taste. Place on baguette and serve!