Blueberry Corn Muffins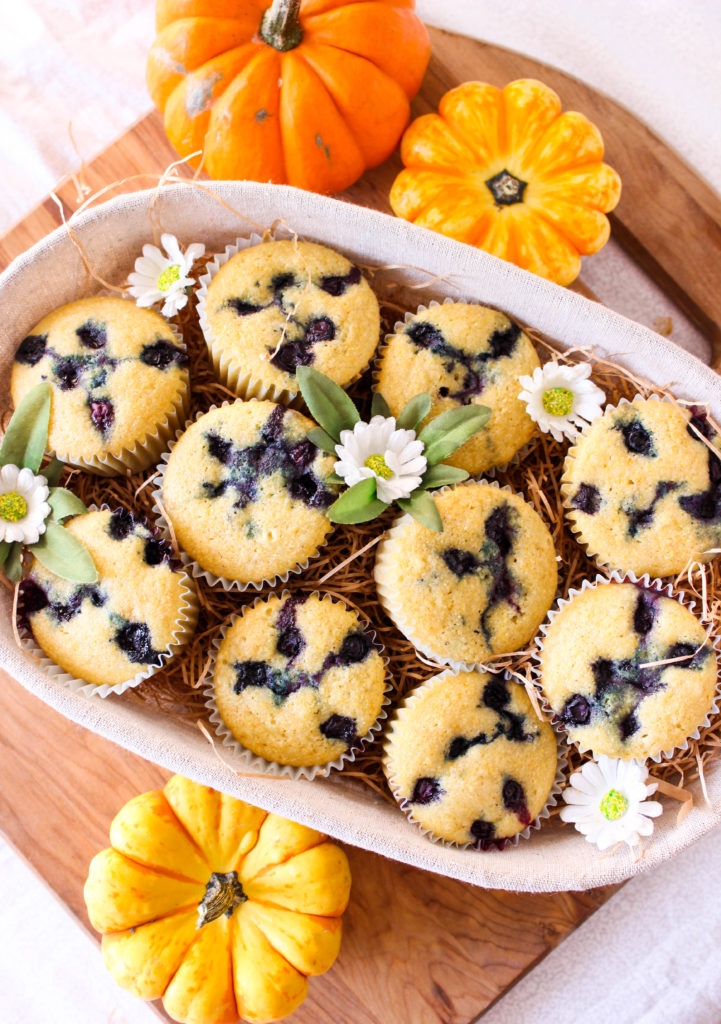 Is craving corn bread weird? I think so. Ever since going vegan I've had a hard time finding a cornbread recipe that wasn't too bitter or sweetened with honey. Maybe there's something to that straight up Jiffy box of corn bread mix that we are missing out on.  I was determined to make something work on my own!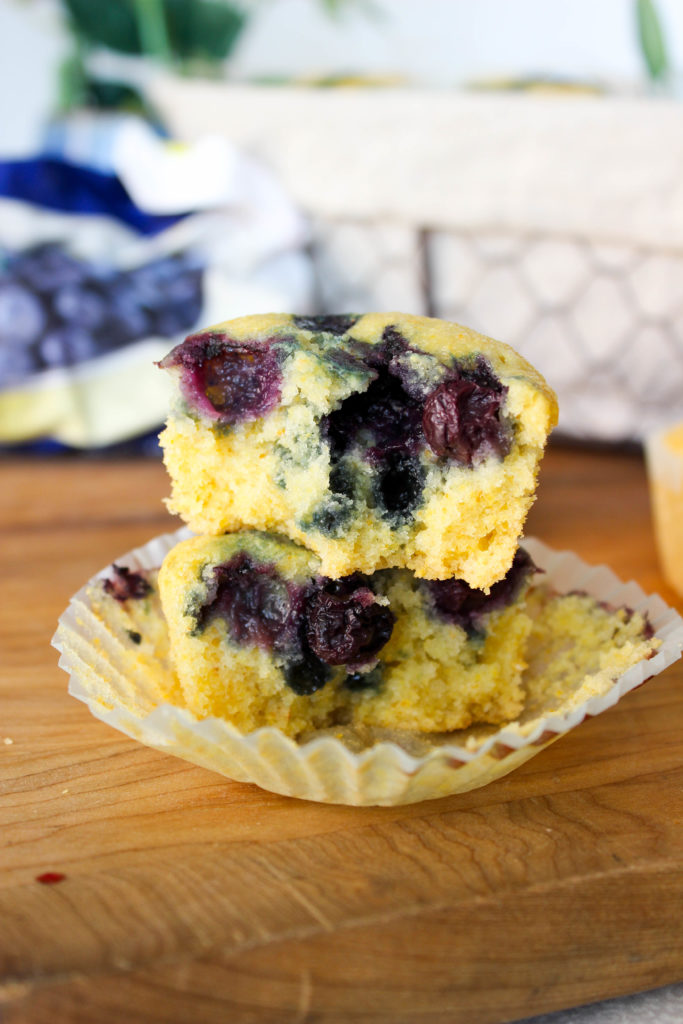 Essentially what I did was took a cake recipe, cut the flour in half and added cornmeal, and cut the sugar a little bit. What I got was something I liked! Using a cake recipe works because the cornmeal is so heavy in the dough that it kind of turns into a muffin all on it's own by weighing the 'cake' down. Basically what I'm trying to say is that it was magical and definitely a win win recipe.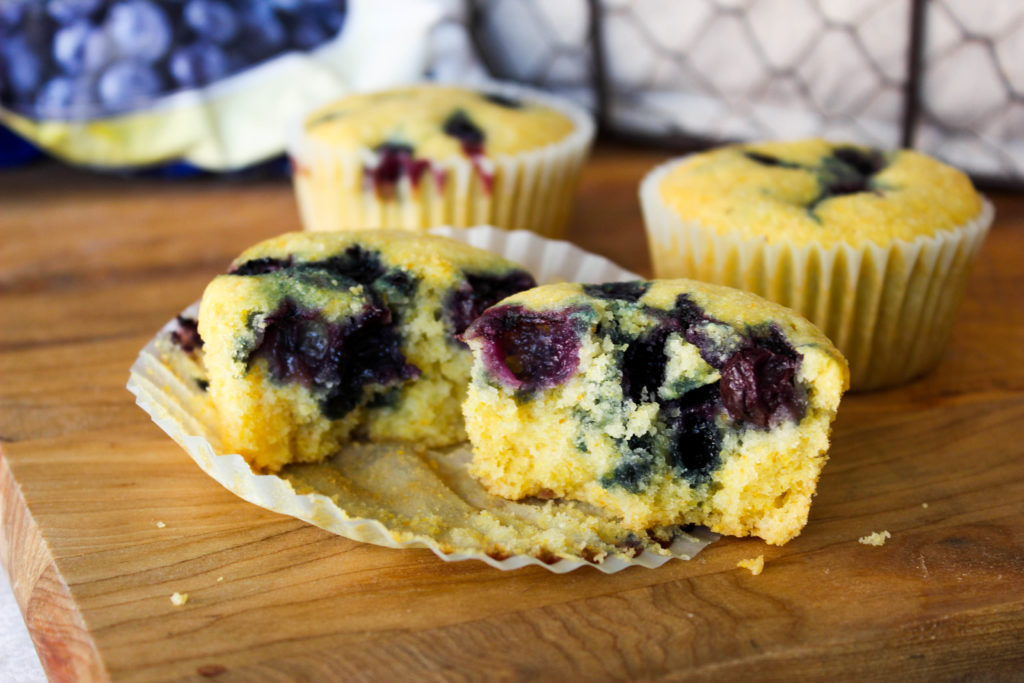 I wanted something a little bit different though. Something that maybe I could for breakfast or have as dessert — enter blueberries! You might think it's a weird combo (which it totally is), but in a weird way it also totally works! It adds another element of sweetness, some blueberry flavor, and gives them a nice blue color of course. I wouldn't recommend eating this with chili as most people would associate with cornbread, but I definitely think it's a great breakfast muffin! Or snack muffin! Or whatever you want it to be muffin!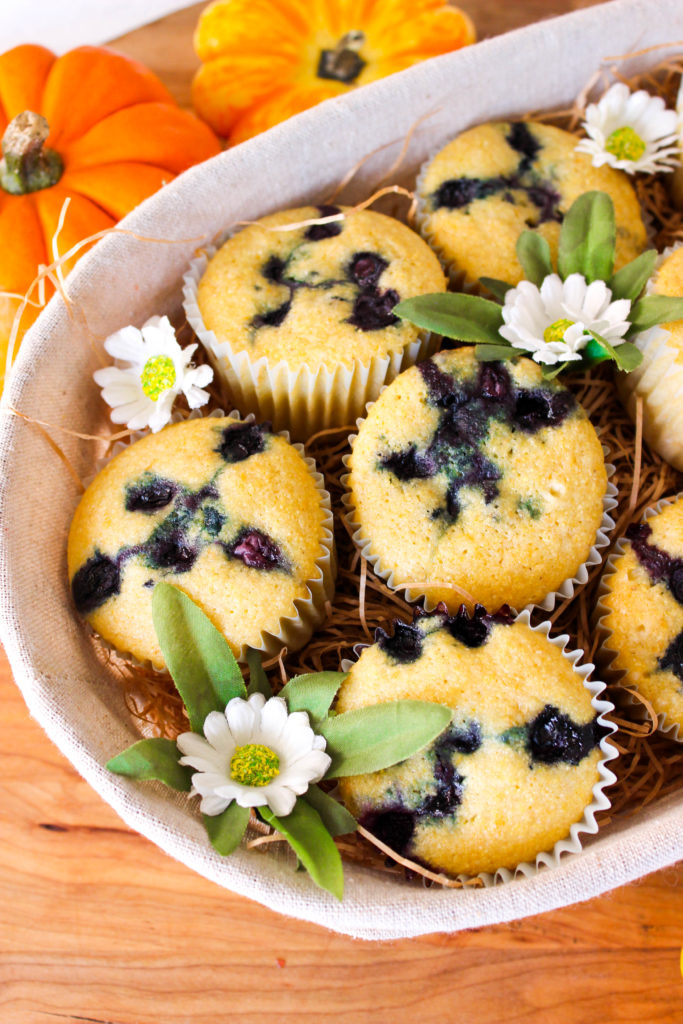 Blueberry Corn Muffins
Makes 10-12 muffins
Ingredients:
1 cup almond milk
1 teaspoon apple cider vinegar
1/3 cup melted coconut oil
3/4 cup flour
3/4 cup cornmeal
2 tablespoons cornstarch
3/4 teaspoon baking powder
1/2 teaspoon baking soda
3/4 cup sugar
1 1/2 cups frozen or fresh blueberries
Preheat oven to 350
Mix almond mix and apple cider together. Set aside
Combine all dry ingredients (including sugar) together in a small bowl
Add almond milk mixture and coconut oil to a mixer.
Using the whisk attachment, add in the dry ingredients all at once and mix until just combined
Portion batter into muffin cups and top each one with blueberries
Bake for 25 minutes or until a toothpick inserted comes out clean
*optional: add frozen corn bits as well!