Blueberry Hemp Seed Bliss Balls
I've started to have this mentality that if something has more than 3 ingredients, I'm not going to buy it but rather make it at home. That way, I can control everything that goes into it and the quantities. Unfortunately for me, that means that a lot of snacks are out of the picture and even protein bars! Having bliss balls on hand is a savior to keep me full and have a grab and go option!
For some reason, I've been craving blueberries lately so of course I had to make a bliss ball with them. I got dried blueberries and once I tasted them, I was instantly in LOVE! I loved how sweet they were and the chewiness that comes with them as well. Of course nothing beats fresh blueberries, but I couldn't imagine putting fresh blueberries into these bliss balls! I absolutely love all the flavor combinations that come together here and the fact that they are so quick and easy to make :).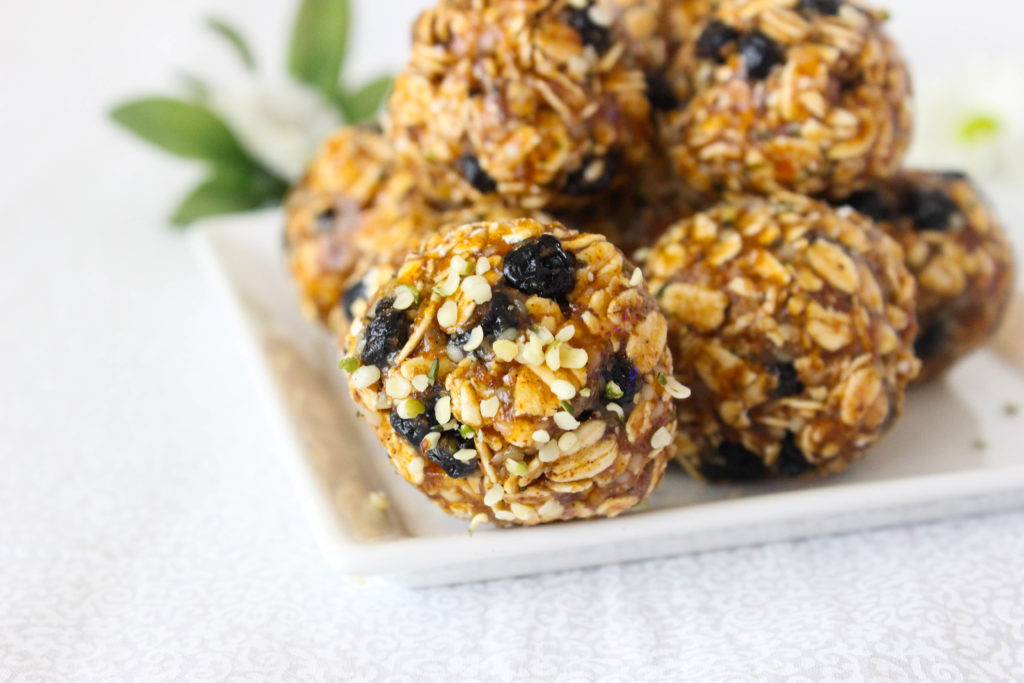 Blueberry Hemp Seed Bliss Balls
Makes about 16 balls
Ingredients:
3/4 cup oats
1/2 cup almond butter
10 dates
1/4 cup warm water
1-2 tablespoons agave
1 teaspoon vanilla
1/4 cup hemp seeds
1/2 cup dried blueberries
In a food processor, combine almond butter, dates, water, agave, and vanilla together and process until smooth. Empty contents into a bowl
Stir in the oats, hemp seeds, and dried blueberries. Form into balls and eat! Store in the fridge