Carrot Cake Oatmeal
I'm on a quest to find a way to eat vegetables for breakfast. However, I'm not that interested in eating a raw piece of broccoli and I'm so bored of veggie omelets, it's ridiculous. I've also been more interested in eating  oatmeal for breakfast for some reason. Maybe it's all the Quaker oats commercials that are finally getting to me *tear*. With that being said — veggies in oatmeal — the potential for a gross concoction was definitely expected.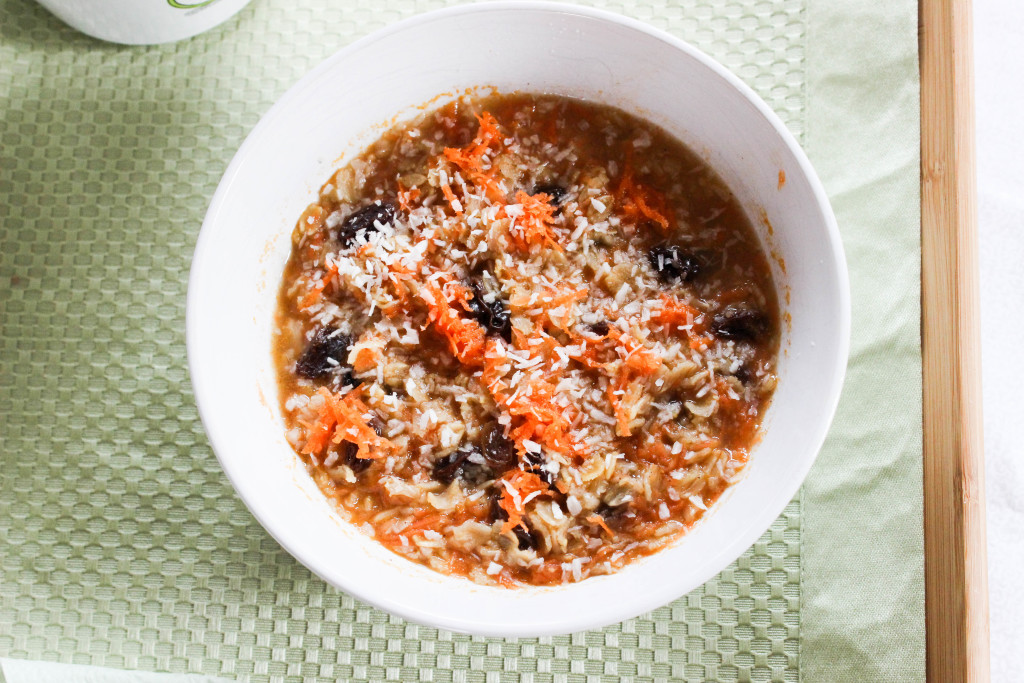 I tried to think of a veggie that would go well with some sweetness and thought of carrots! It's a perfect way to eat veggies for breakfast, that's for sure! You really don't even taste the carrots but you know they are in there, therefore – healthy – TA DA! I also added raisins, coconut, and spices to give it some flavor. I thought about adding walnuts as well, but we didn't have any so that was nixed, but it's still an option for when they are available!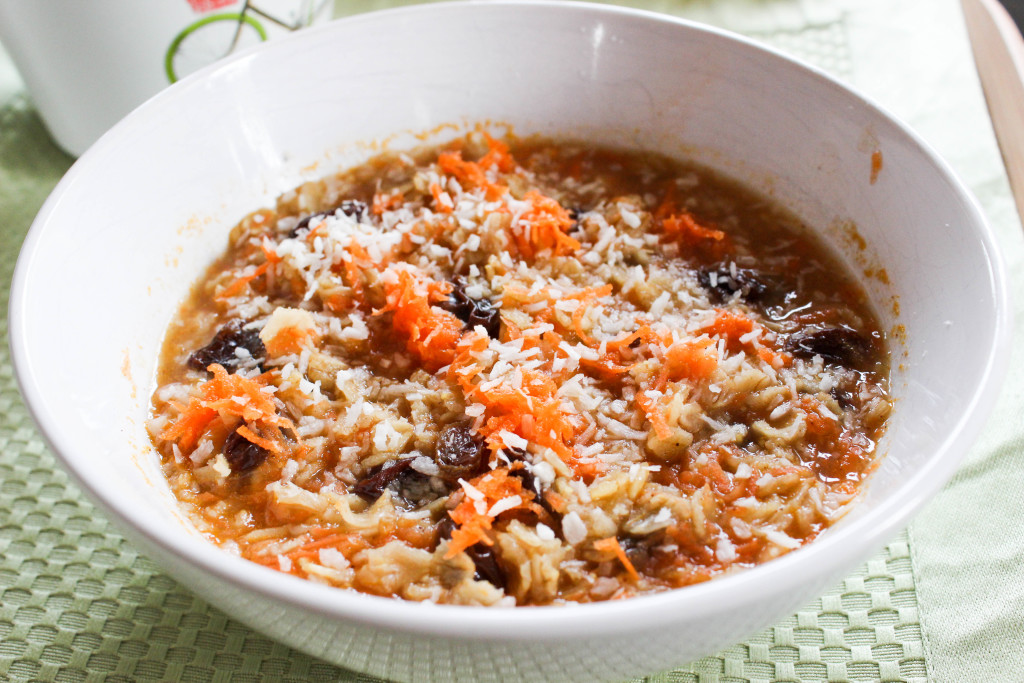 This oatmeal comes together in about 7 minutes and will give you the fuel you need to start your day! Not to mention, doesn't it feel great to get a FULL serving of veggies at BREAKFAST? Yes, yes it does.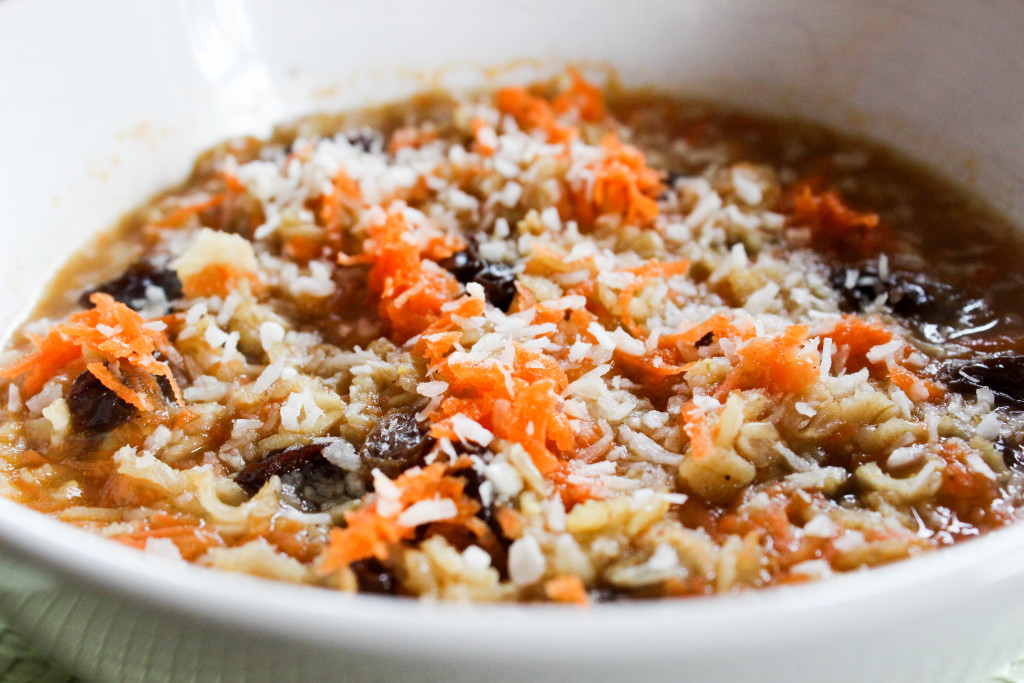 Carrot Cake Oatmeal
Ingredients:
1/2 cup oats
1/2 cup shredded carrot
2 tablespoons raisins
1 tablespoon honey
1/2 tablespoon maple syrup
1 tablespoon coconut (I use unsweetened)
1/4 teaspoon cinnamon
pinch of nutmeg
1 1/3 cup water
1. Bring water to a boil
2. Add carrot, raisins, and oats and cook for about 5 minutes until oats are tender
3. Remove from heat, stir in honey, maple syrup, coconut, and spices
4. Eat right away!
Nutrition facts: 342 calories, 4.5 g fat, 70 g carb, 7 g fiber, 6 g protein