Cashew Pesto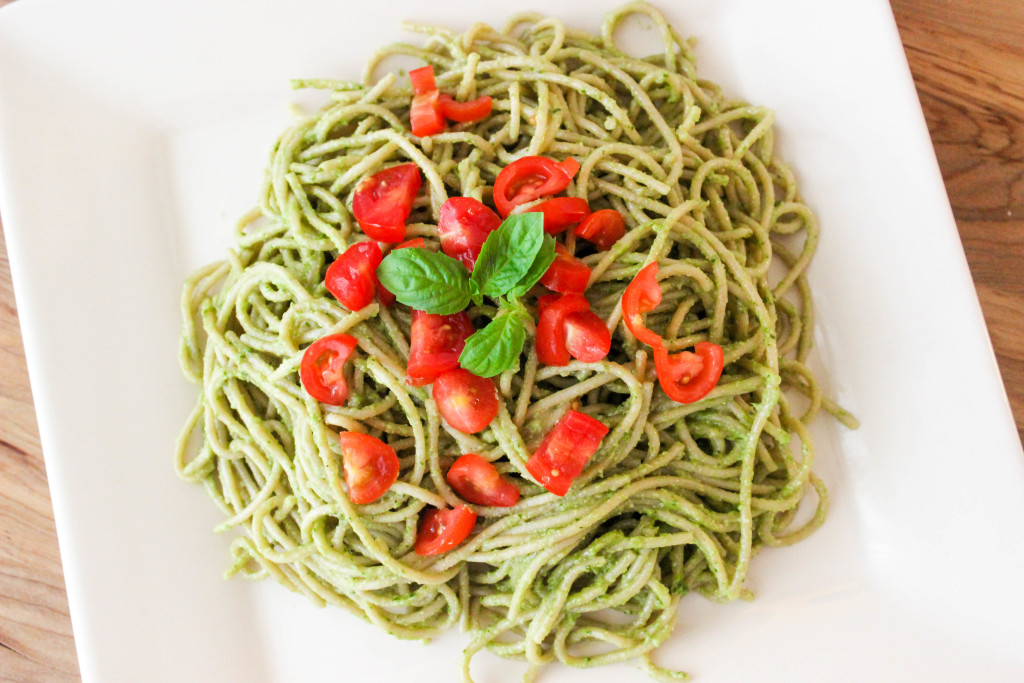 Yet another recipe mistake coming your way!
We had made the vegan parmesan by Minimalist Baker earlier in the week so that we could use it on our pizza. However, I made about 3 times the recipe I have no idea why. So with all this vegan parm (aka cashews and nutritional yeast), we just wanted to experiment and turn it into pesto.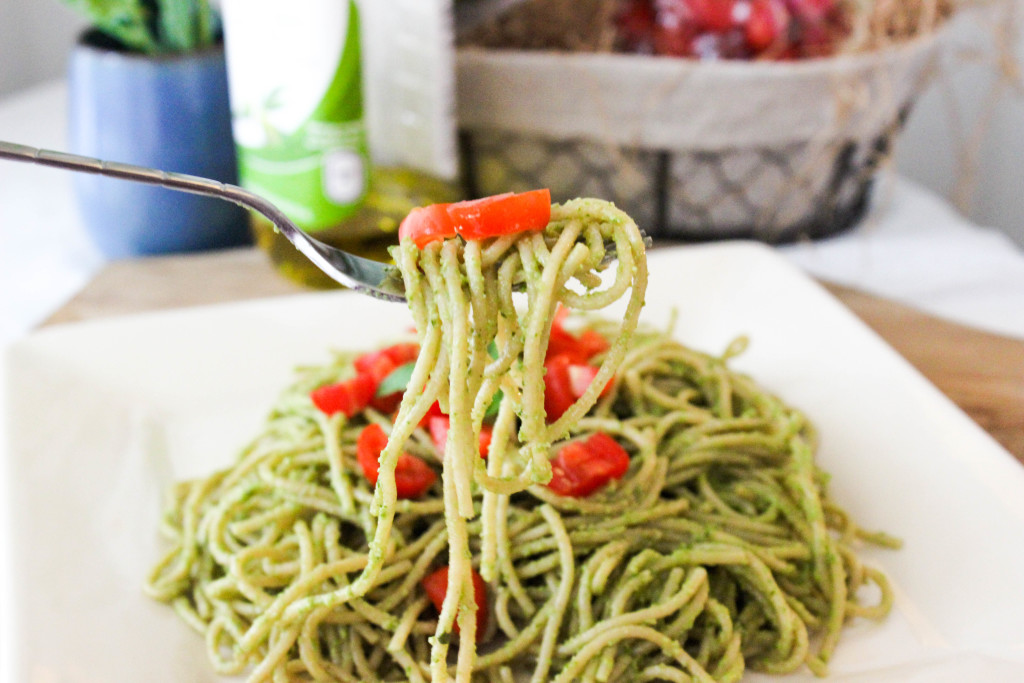 I grabbed some basil from the garden, added a garlic clove, a little lemon, and some olive oil and blended it all up. The outcome tasted EXACTLY like pesto. I'm not joking. Even my boyfriend thought this was incredible. Somehow there were leftovers and we were both so excited to be able to take it.
At lunch the next day, we texted each other saying how delicious our lunches were (such dorks, but it was THAT good haha). While I prefer it warm, it tastes great cold and also tastes great on sandwiches!
This is definitely our new favorite pasta sauce recipe and I vow to always have some in the fridge for fast dinners and lunches. Seriously so amazing, and so easy — AND so healthy!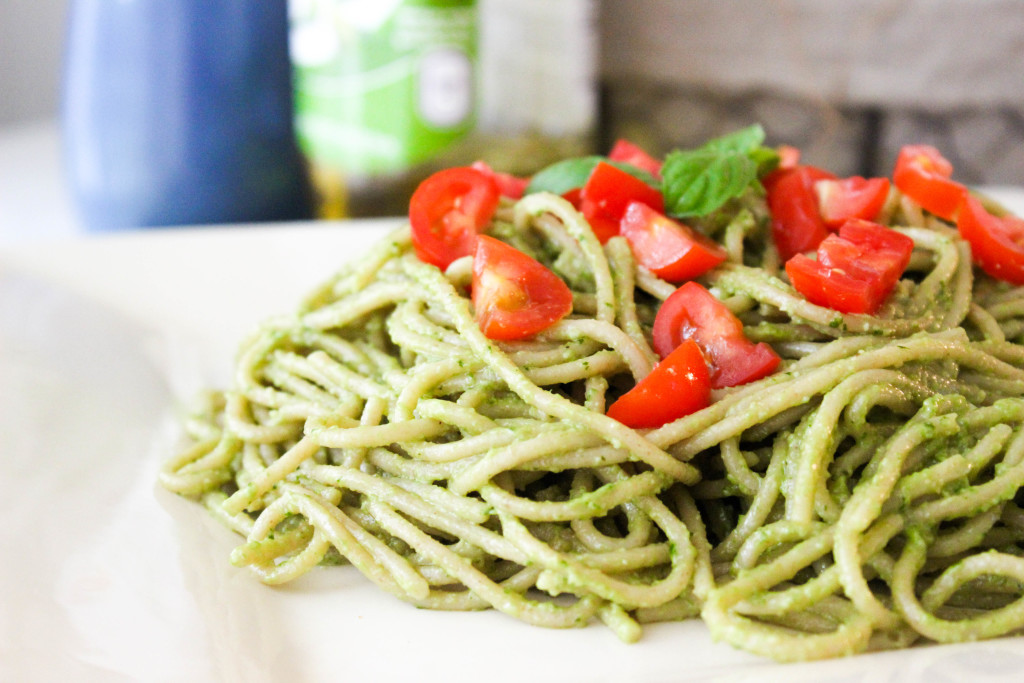 Cashew Pesto
(makes about 1 1/2 cups pesto – enough for 1 pound of pasta)
Ingredients:
1/2 cup cashews soaked in 1/2 cup water (30 + min)
1/4 cup olive oil
1 cup fresh basil
1 clove garlic
2 tablespoons nutritional yeast
juice of 1/2 lemon
salt and pepper to taste
Soak the cashews in 1/2 a cup of water for 30 minutes or more (longer = softer and creamier cashews). Do not drain water out.
Add everything into a blender and blend until smooth. Serve!