Chocolate Almond Chia Pudding
I came across chia seeds a while back but had no idea what to do with them. Then of course my friend told me that if you eat chia seeds then you can die because they will expand in your throat and choke you…. Thanks Galit. Needless to say, they went to the back of the pantry for a while.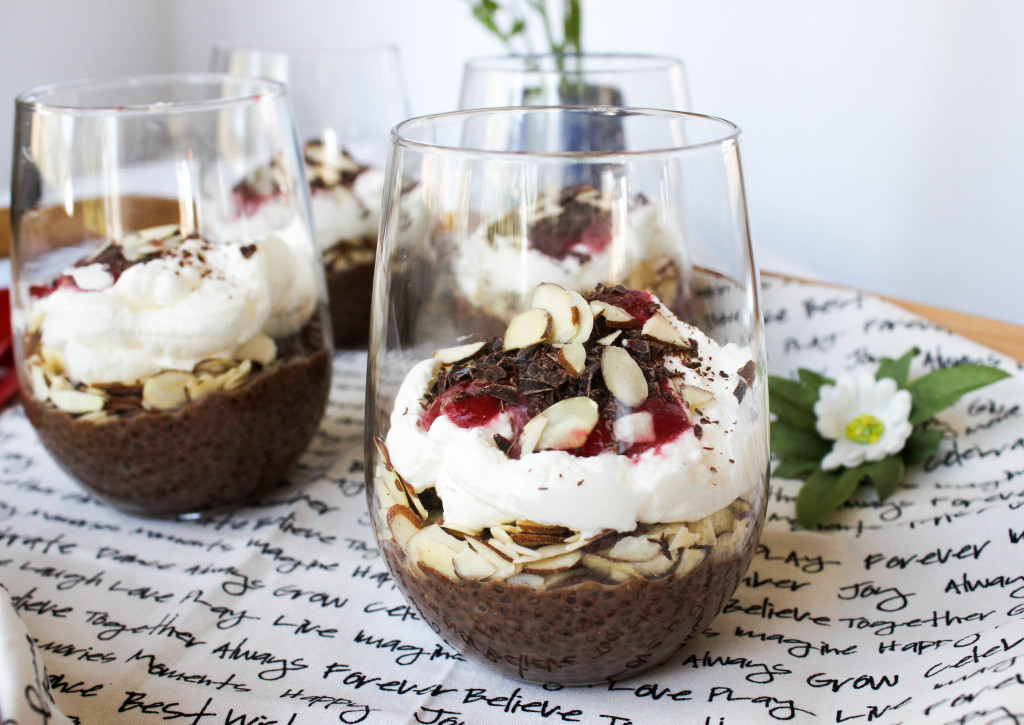 I took them back out when I started to realize how popular they are and how easy they are to prepare! Simply by reading the back of the package (smart, I know), I figured out how to make them delicious with coconut milk which led to the creation of my Coconut Mango Chia Pudding which is OUTRAGEOUSLY amazing. While I love coconut and fruit, I was looking for a more decadent dessert if you will, so I experimented with almond milk and chocolate. Of course, it was delicious AND nutritious.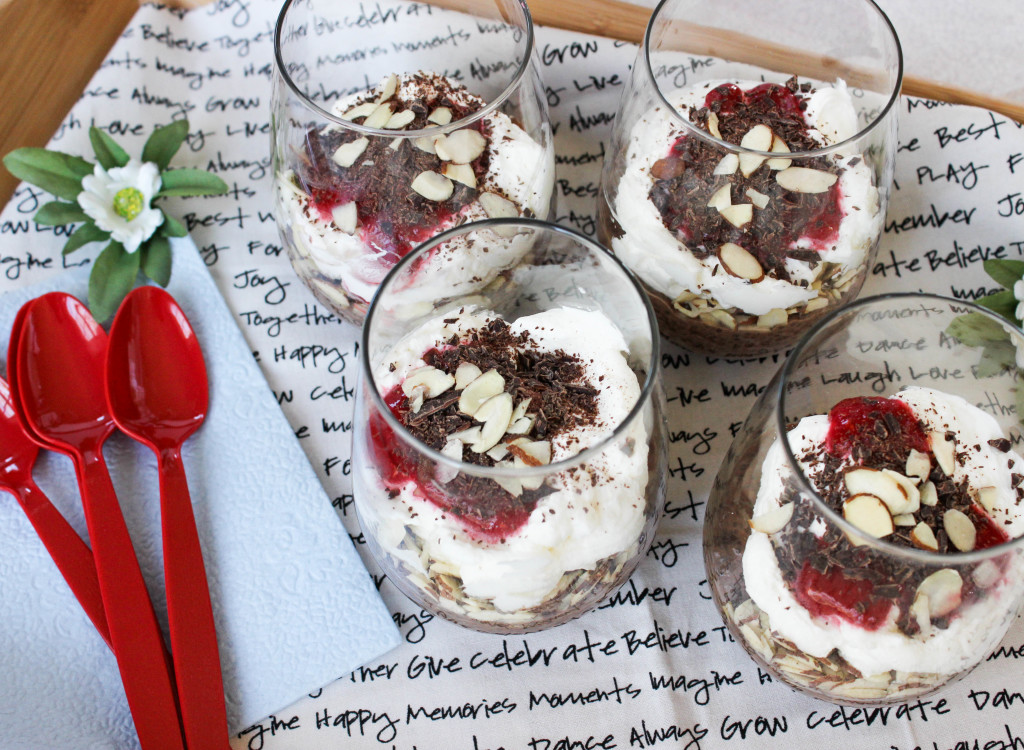 Chia seeds actually have a lot of nutrients like protein and fiber which are really beneficial in a daily diet. Not to mention, there is no sugar added (besides honey) and it can even be made vegan using vegan chocolate, maple syrup instead of honey, and no whip cream on top! Now everyone wins :).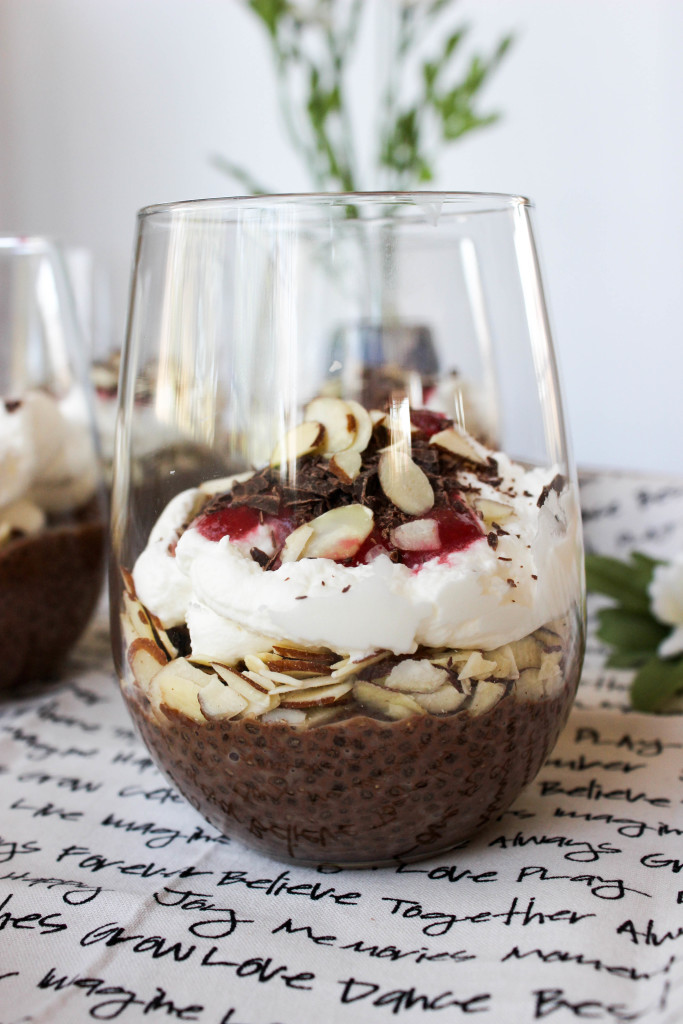 Chocolate Almond Chia Pudding
Ingredients:
2 cups almond milk
1/4 cup chopped dark chocolate
1 teaspoon cocoa powder
4 tablespoons honey
1/4 teaspoon vanilla extract
1/3 cup chia seeds
extra chopped chocolate (about 1/4 cup) to stir in (optional)
whipped cream
4 tablespoons sliced almonds
1. In a small saucepot (or microwave) heat the almond milk until just beginning to bubble around the edges.
2. Place the dark chocolate in a bowl and pour the milk over the top. Let it sit for 1 minute, then whisk together. Add the cocoa, honey, and vanilla and whisk until just combined
3. Allow the mixture to cool for about 5 minutes, then add the chia seeds. Give it a good stir then place in the fridge overnight.
4. Once the mixture has completely cooled and turns the consistency of pudding, stir in the extra chopped chocolate.
5. Place into 4 serving containers and top with almonds and whipped cream. (I also added raspberry sauce which was just frozen raspberries in a blender until smooth)