Chocolate Chip Funfetti Cookie Cake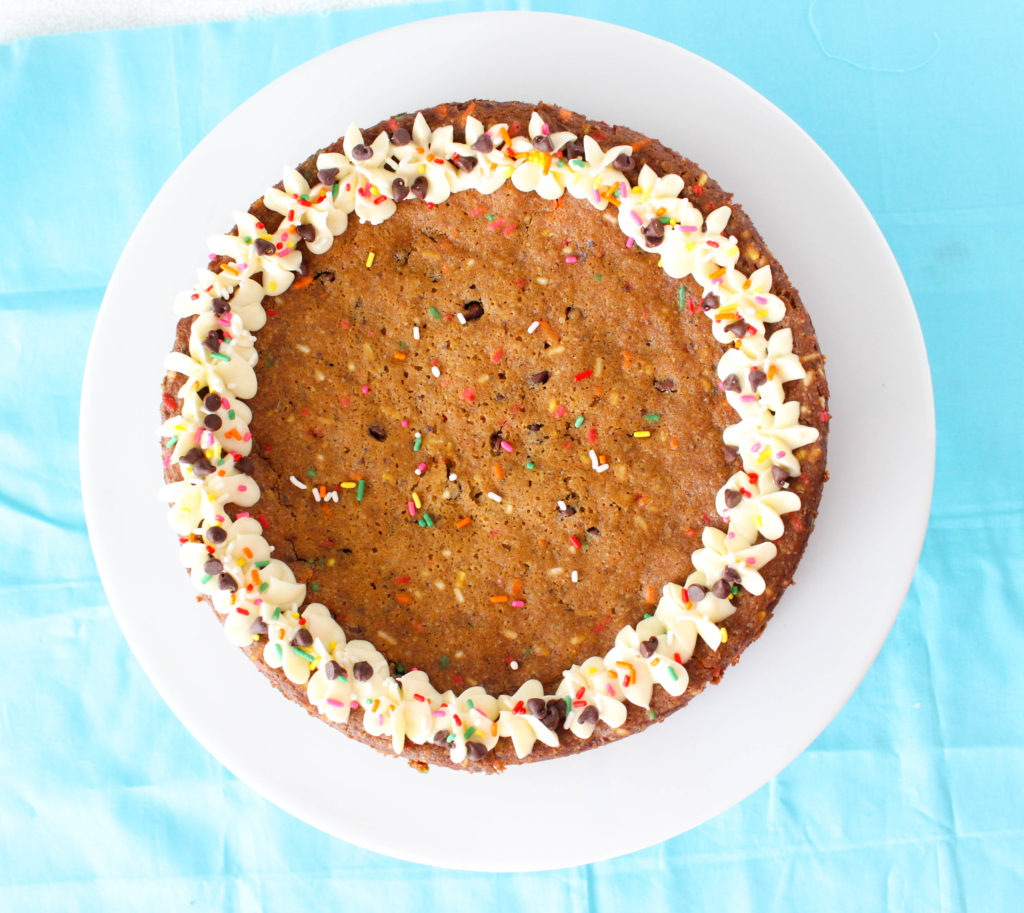 Let's be honest… this is a must have.
I've been slightly obsessed with making vegan cookies lately so I thought i'd switch it up and make it into a cookie cake instead. Chocked full of sprinkles and mini chocolate chips, this cookie cake is a PARTY! You can make it a gooey-er texture by cooking it for 20 minutes, or leave it in a little bit longer to get a cakey-er texture. Either way, it's delicious.
I love the idea of bringing this to a party or even making it for a birthday because it just looks so darn pretty! I guarantee you that no one will even know it's vegan.  I had to put it away quickly after taking pictures so I wouldn't eat it all!
This would even be great if you wanted to add nuts or any other add ins. Make it your own! Now you have a recipe though that you can trust :).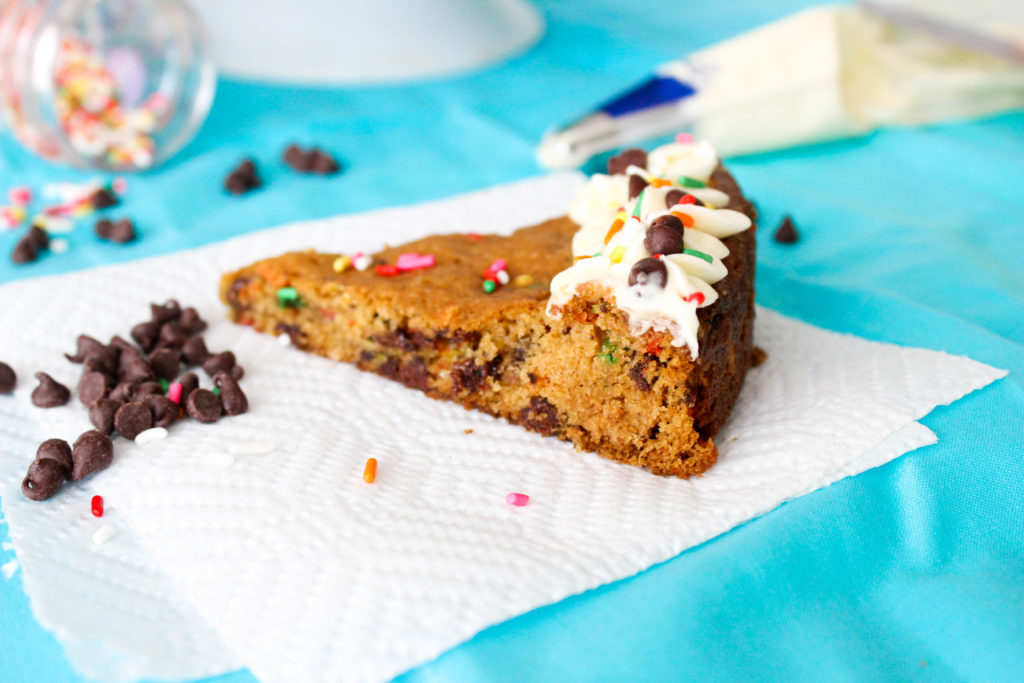 Funfetti Cookie Cake
Ingredients:
1 flax egg
1 1/4 cup flour
1 teaspoon baking soda
1/2 teaspoon salt
1/2 cup (1 stick) margarine/vegan butter
1/3 cup brown sugar
1/3 cup sugar
2 teaspoons vanilla extract
1/4 cup vegan mini chocolate chips
3 tablespoons rainbow sprinkles
For the frosting: Mix the following ingredients together thoroughly
1/2 stick margarine/vegan butter
1 cup powdered sugar
1 teaspoon almond milk
Preheat oven to 350 and grease a 9 inch cake pan (will help to put a parchment paper circle on the bottom as well)
Cream the butter and sugars together until well combined. Add in the vanilla and flax egg and mix until well incorporated
Mix the dry ingredients and then add to the wet. Mix until combined
Stir in the chocolate chips and sprinkles
Spread the batter evenly in the pan
Bake for 18-20 minutes if you desired a more gooey cookie texture, and bake for 25 minutes if you desired a more cakey cookie texture
Cool completely and then pipe the frosting around the edges (or spread all over) and sprinkle with chocolate chips and sprinkles!