Chocolate Hazelnut Cashew Milk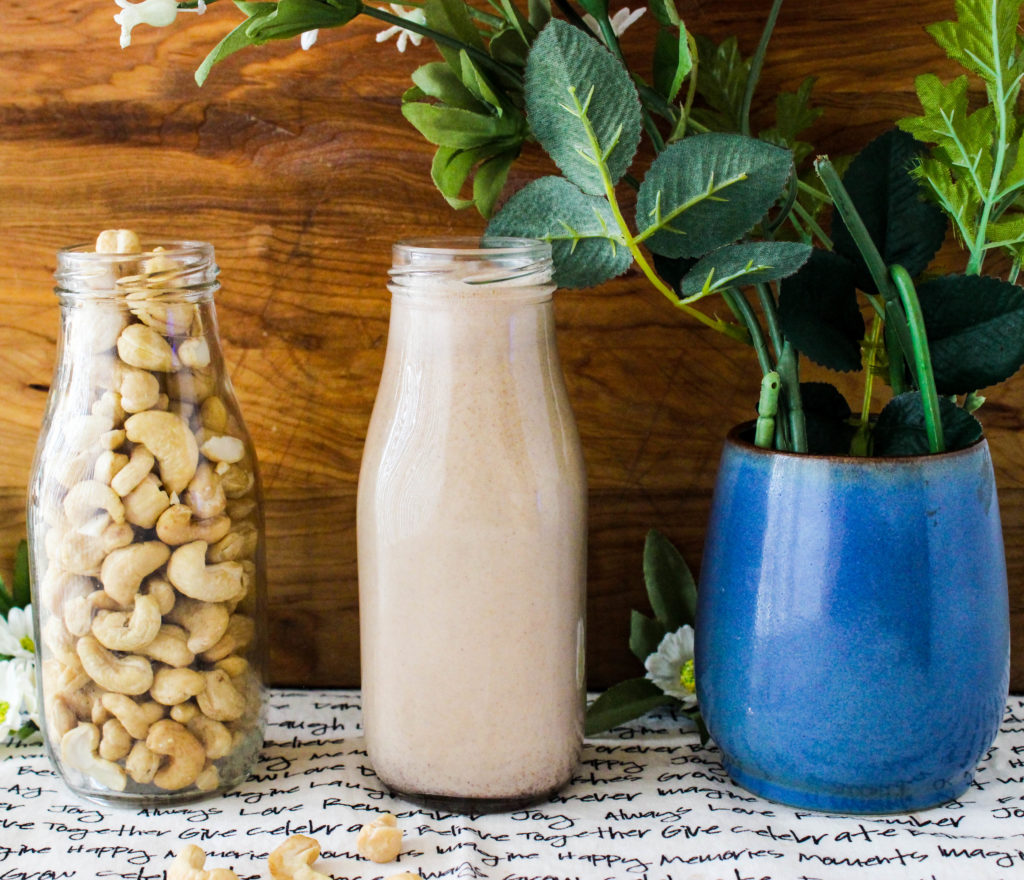 Before I even went vegan, I stopped drinking milk in college. It was something about the mouth-feel and getting the inside of my mouth coated  lactose and nastyness. I never felt good after drinking milk and didn't even really like the taste. Almond milk quickly became my best friend (Trader Joe's shout out for the best unsweetened vanilla almond milk). However, there wasn't ever really an option for much more than almond milk. That was until everyone and their moms said that milk was gross and there was a need for an alternative.
There's not much I don't like about nut milks. The flavor is always so smooth without being heavy, they are creamy, and not to mention AMAZING for you! While Almond Milk is always my go to, I've started to have a love affair with cashew milk. In my (expert) opinion, it's a little bit creamier which makes for a great additive into coffee, smoothies, or just to drink on it's own. Now, if you think store bought cashew milk is creamy, just wait until you make your own!!! It's incredibly smooth and full of flavor!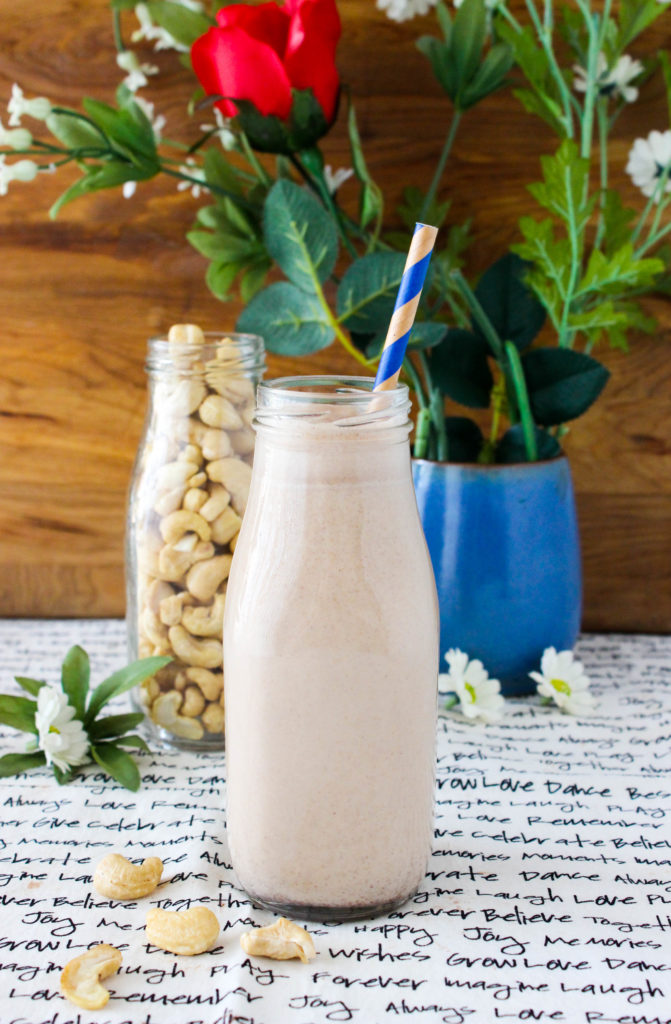 What I love about this cashew milk (and any nut milk for that matter) is that it takes on flavors that you add so well! In this case, I added chocolate hazelnut spread and it pretty much became the best chocolate milk of my life. I drank it in my smoothies, my friend put it in her coffee, and my boyfriend just drank it straight up! So many uses for something that is surprisingly so easy to make :).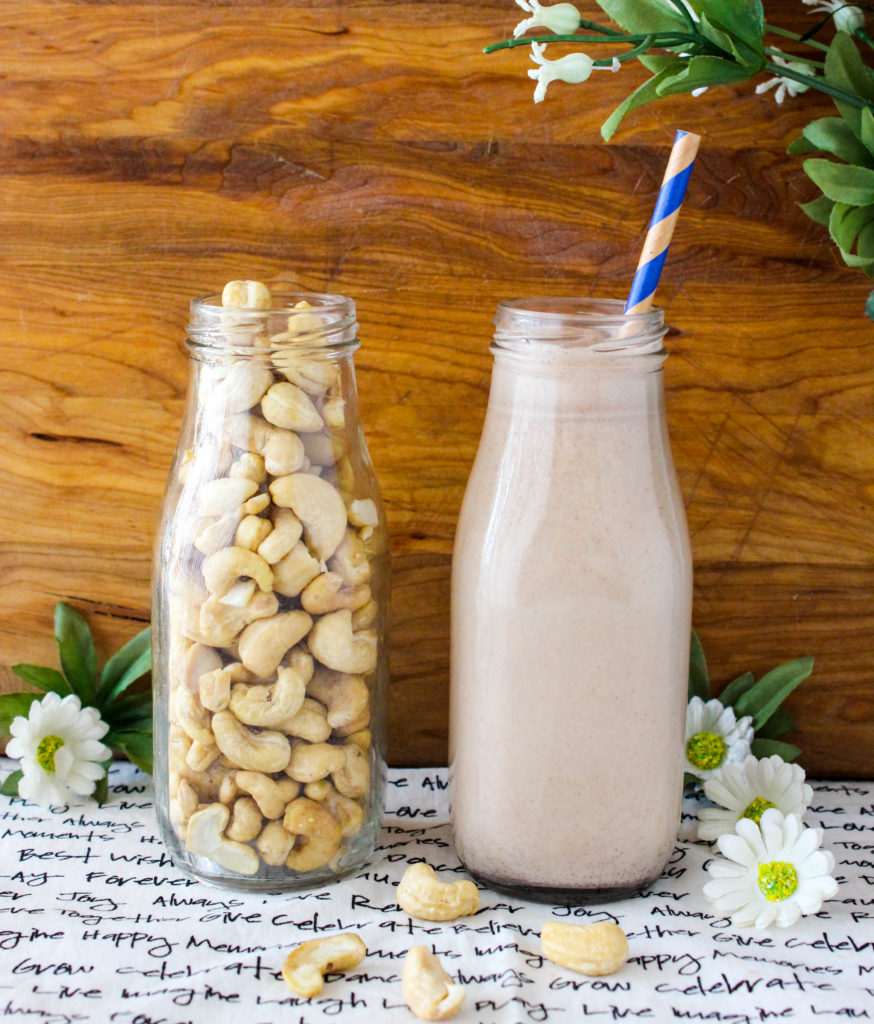 Chocolate Hazelnut Cashew Milk
Makes about 3 cups
Ingredients:
2 cups cashews soaked for 4 hours or overnight
3 cups water
3 tablespoons chocolate hazelnut spread
1 tablespoon agave (or more to taste)
1 teaspoon vanilla extract
Drain and rinse cashews. Then, place the cashews in a blender with 3 cups water and blend until smooth
Strain cashew milk through a nut milk bag, squeezing to get out all the 'milk'! (don't throw away the pulp! Use it to make triple chocolate cheesecake bites or cheese or something!)
Place chocolate hazelnut spread, agave, and vanilla in blender with 1/4 cup of the strained cashew milk and combine on low. Add another 1/2 cup and blend to combine. Add the rest of the cashew milk and blend on low until all combined
Pour into a container and store for about 4 days