Chocolate Strawberry Chia Pudding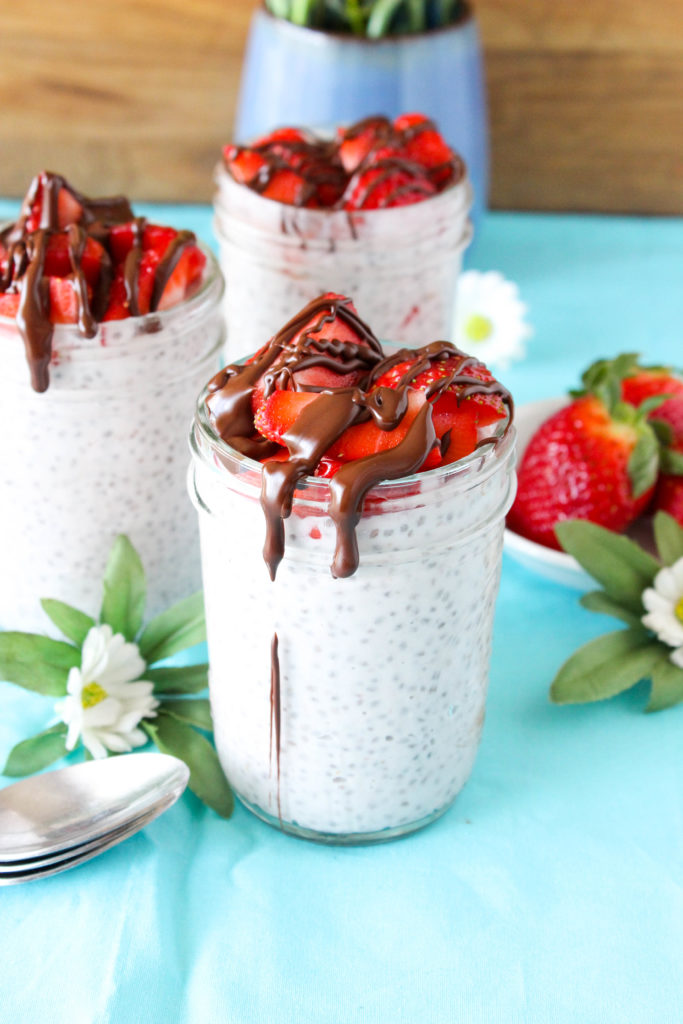 Why do I always forget about chia seeds???? I love having chia pudding readily available, but I never think of it when meal planning for the week. That changed last week when my boss kept bringing strawberry chia pudding to work and then telling me about having it at night as a sweet. She told me to blend the strawberries with the coconut milk and it gives it a fluffy texture. After days of discussing her love for this chia pudding, I had to try it.
Man oh man, she wasn't wrong! It's fluffy, fruity, and so healthy! I added agave because I like a little extra sweet treat, but you can omit the added sweets if you prefer — especially since you'll be topping the pudding with CHOCOLATE!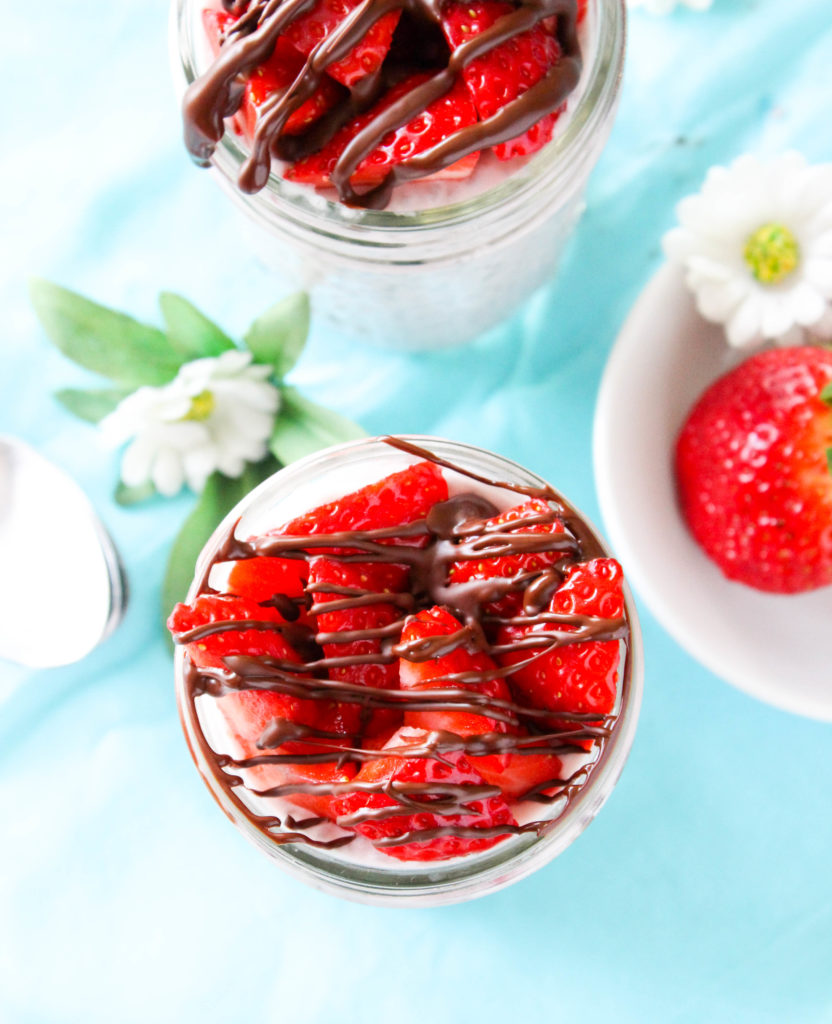 The chocolate is definitely my favorite part. It makes this chia pudding taste like healthy chocolate covered strawberries — not that they aren't already semi healthy but you get my drift.
Ever since getting paired up with Anthony's Goods last year, I have only used their chia seeds. I received a 1 pound bag of chia seeds and let me tel you — it has lasted quite a long time. They are certified organic and gluten free which makes them super appealing! In honor of chia seeds, I'm doing a giveaway where you AND a friend could win your own bag of chia! Check out my instagram (goodandguiltyvegan) for more details! (giveaway ends 3/4/17)
Definitely try this EASY and FAST recipe to have available anytime a sweet tooth craving hits! You won't regret it.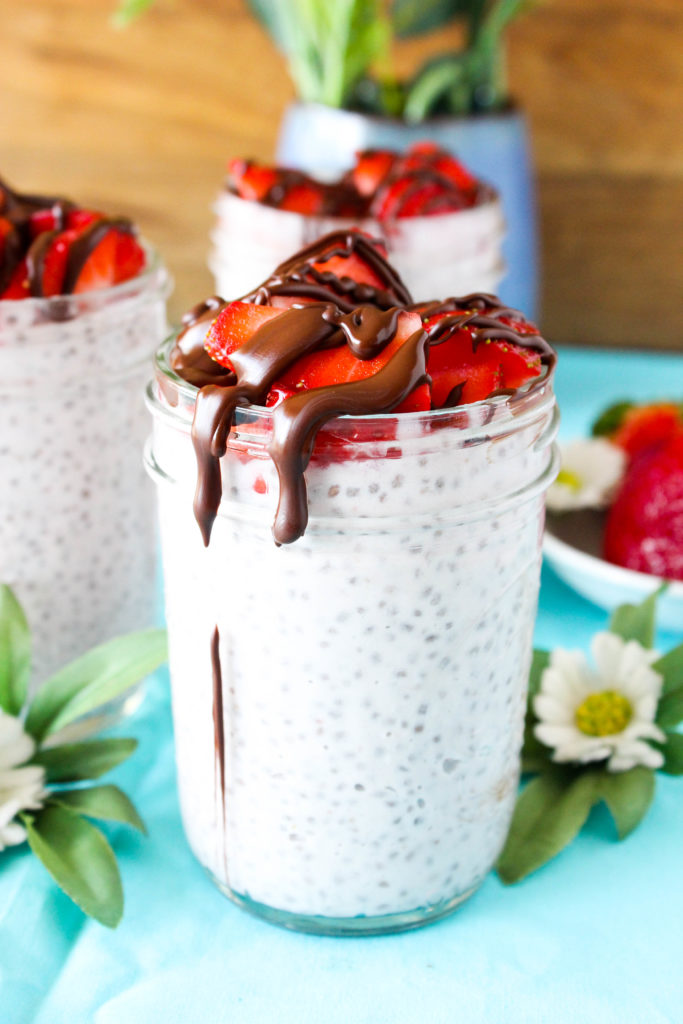 Chocolate Strawberry Chia Pudding
Makes 3-4 servings
Ingredients
1 can coconut milk
6 large strawberries – plus extra for topping
1 tablespoon agave (optional – depending on sweetness of strawberries)
1/4 cup chia seeds
2 tablespoons dark chocolate
Combine coconut milk, agave, and 6 large strawberries in a blender. Process until smooth
Pour coconut strawberry mixture over chia seeds and let set for at least 4 hours or in the fridge overnight
Divide chia into containers and top with chopped strawberries
Melt the chocolate in the microwave in 30 second increments and then top the chia pudding!