Chocolate & Vanilla Marble Cake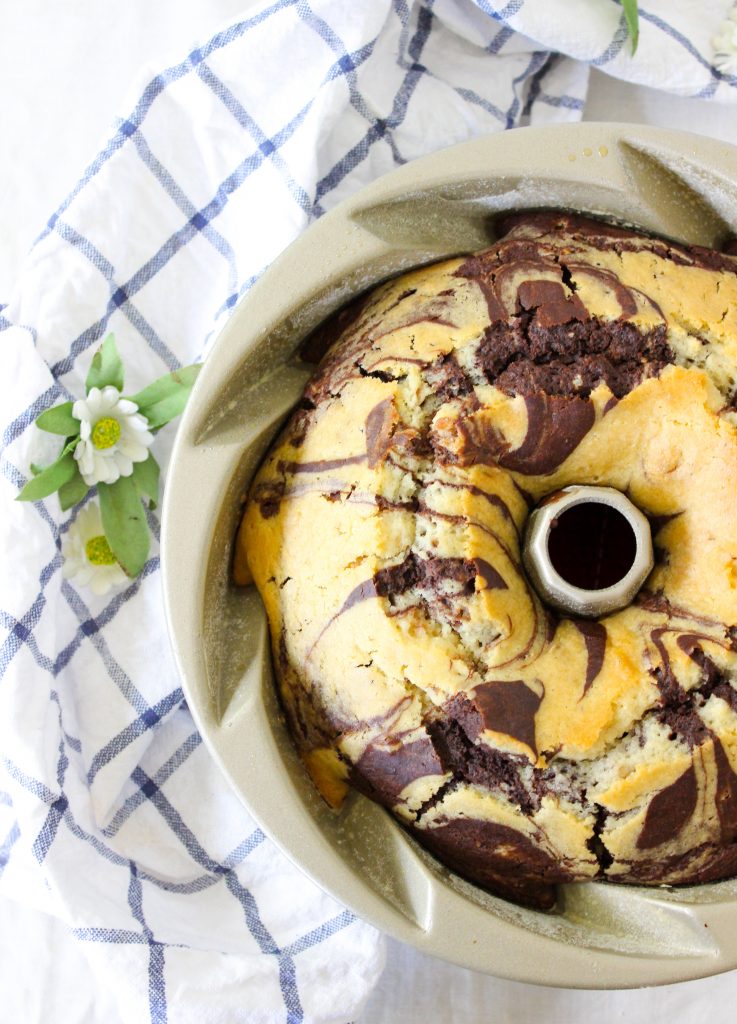 There's something about a swirl cake that is just magical! The colors, the flavors, the presentation – I just love it!
I've never made a marble cake before so I had to take a stab at it. After doing some research and adapting my favorite recipes, I took the plunge. It came out AWESOME! Of course being the chocoholic that I am, I absolutely had to drench it in chocolate ganache once it was done.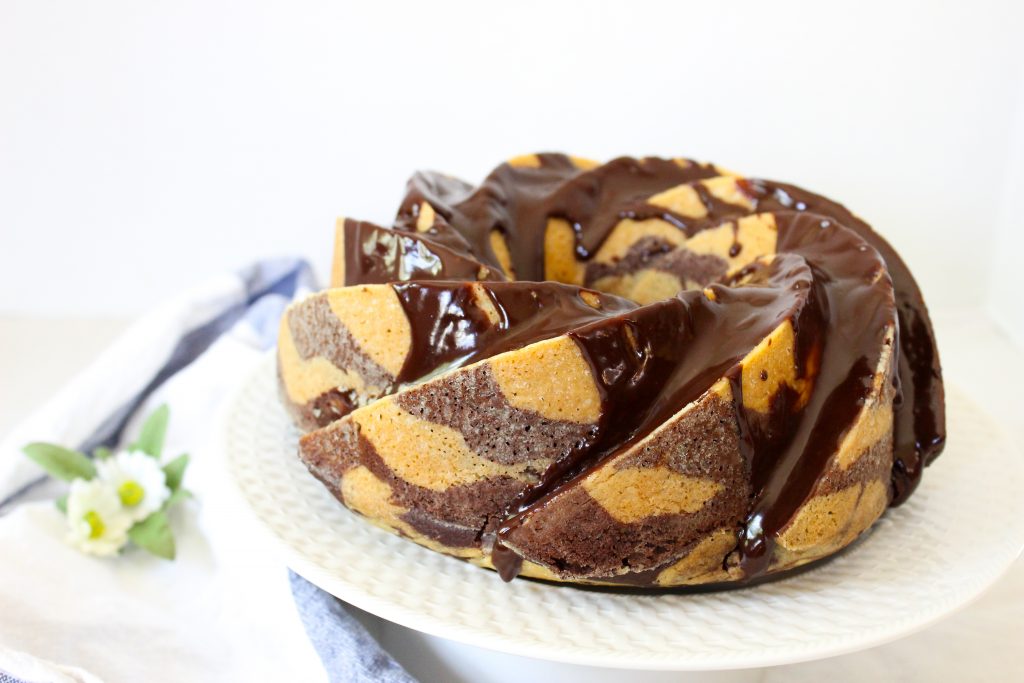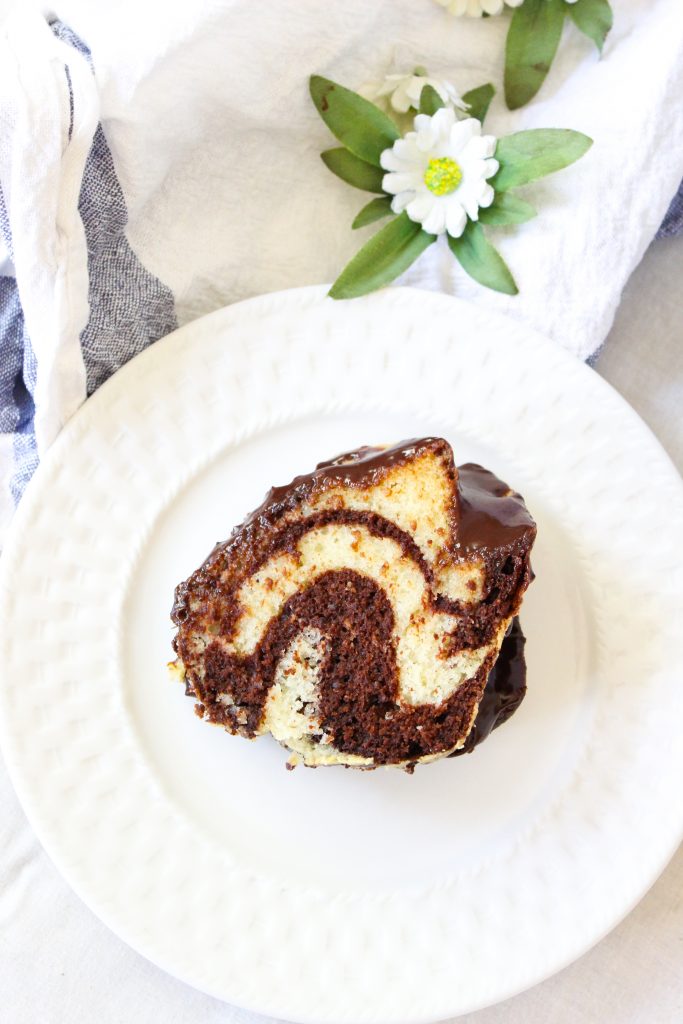 We may or may not have eaten about 1/2 the cake the day it was made. Moist, flavorful, and irresistible! This will definitely become one of my "showstopper" cakes when we have guests over.

Chocolate & Vanilla Marble Cake
Ingredients for the Cake:
2 cups almond milk
2 teaspoons apple cider vinegar
2/3 cup coconut oil
3 teaspoons vanilla
2 1/2 cups flour
3 tablespoons cornstarch
1 1/2 teaspoons baking powder
1 teaspoon baking soda
1/2 teaspoon salt
1 1/2 cups sugar
1/3 cup cocoa powder (mixed with 1/4 cup of water to form a paste)
Optional: 1/2 cup chocolate chips melted with 2 tablespoons soy milk and 1 tablespoon coconut oil
Pre-heat oven to 350. Prepare a bundt pan or loaf pan by greasing it
Mix your milk and vinegar and set aside while you prepare the other ingredients
Combine all your dry ingredients (from flour down to sugar) in a mixer and stir to combine
Add in coconut oil, vanilla, to a mixer and beat together. Add milk and vinegar mixture and mix well.
Remove 1/2 of the mixture into a bowl and set aside
Add the chocolate paste into 1 half of the mixture. Mix well to combine
Start by pouring 1/2 of the vanilla mixture in the prepared pan, then add 1/2 of the chocolate mixture. Alternate until all batter has been poured into the pan.
Bake for 45-50 minutes or until a toothpick comes out clean.
Top with chocolate if desired!