Coconut Lime Popcorn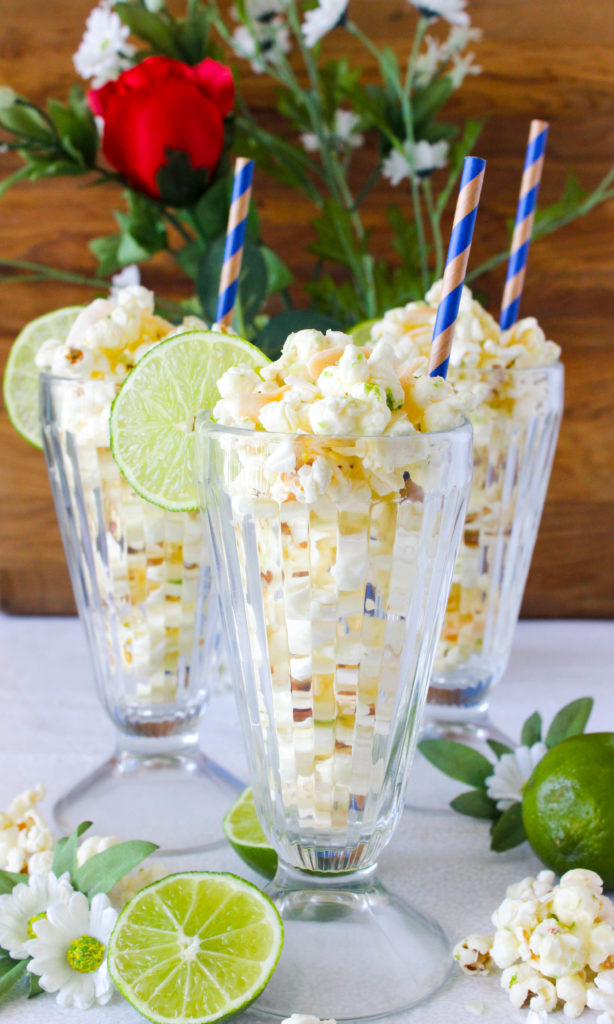 So, it snowed last night. Kind of funny that I already had in my mind to post this recipe and thinking about it, I don't want to change my mind! We loved eating this popcorn over the weekend and since it's fresh in my memory, I want to be able to share my excitement for it with all of you!
Coconut is probably by far my favorite thing ever. I put it on everything and in everything that I can. I recently discovered Dang Coconut Chips and fell in love! I would sit there in front of the TV thinking that I would only eat a handful which inevitably turned into the whole bag. When thinking of a snack that would allow me to incorporate them, I knew it was going to be popcorn.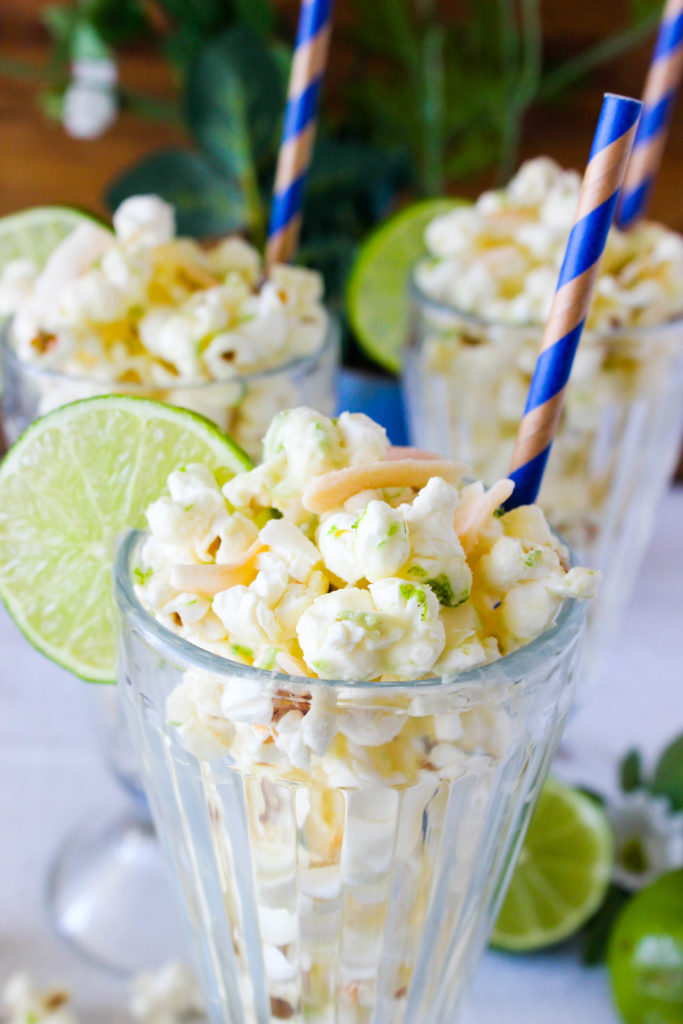 We loved this popcorn! It's sweet, zesty, and savory all in one! Not to mention, so incredibly easy that I would totally consider bringing this to a party and have people thinking I slaved over it. The lime zest makes you think of spring and the white chocolate adds a subtle creamy vanilla-ness if you will. Definitely try this! It might make spring come faster! *wishful thinking*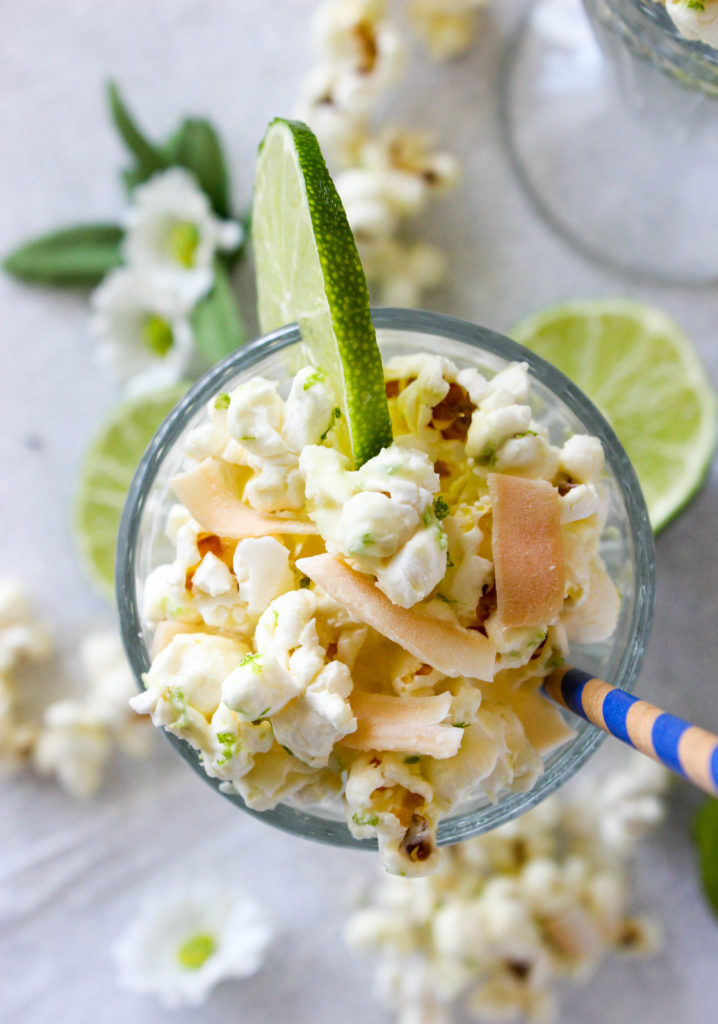 Coconut Lime Popcorn
*If you don't have time to pop the popcorn yourself, this recipe would also be great with pre-made popcorn! If you're looking for a healthier option, check out SkinnyPop here.
Ingredients:
1/2 cup popcorn seeds
1/4 cup melted coconut oil
1 cup vegan white chocolate chips
1 teaspoon coconut oil
zest of 2 limes
1/2 cup Dang coconut chips
In a large stock pot, add the popcorn seeds and 1/4 cup melted coconut oil. Cover the pot and turn the heat to medium. Keep the top covered. When you start to hear popping, shake the pot a little bit to distribute seeds to the bottom. You can crack the top a little bit every so often. Once you don't hear the seeds popping after 3 second intervals, turn the heat off and remove popcorn to a large bowl to cool
Microwave the white chocolate chips with 1 teaspoon coconut oil until smooth. Add in lime zest and stir to combine
Pour white chocolate over popcorn and mix well — using your hands is the best option
Finally, add in the Dang coconut chips and mix well
Pour popcorn onto a sheet tray and place in fridge for the white chocolate to harden.