Coconut Mango Chia Pudding
This stuff is amazing….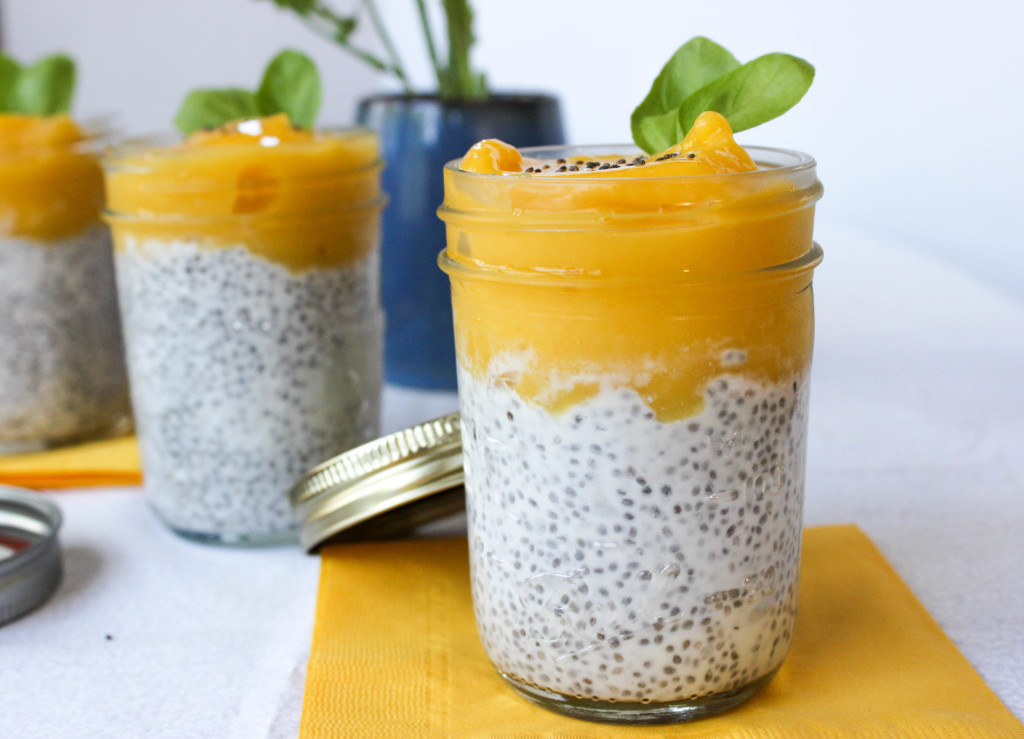 I was scrolling through instagram the other day (like always) and came across this picture of chia pudding with mango on top. I've never ever tried chia seeds or chia pudding for that matter, but I thought I would experiment. After all, I had bought a bag of chia seeds like 3 weeks ago for some odd reason so figured this would be a good opportunity to put them to use.
I simply read the back of the package to find out the proportions and then just went for it. The outcome was AMAZINGGGGGGG. It was so fresh, fruity, and delicious. I swear I could have eaten the whole batch had I not just eaten lunch. The coconut milk definitely balances out the flavors of the mango which make it the perfect combination.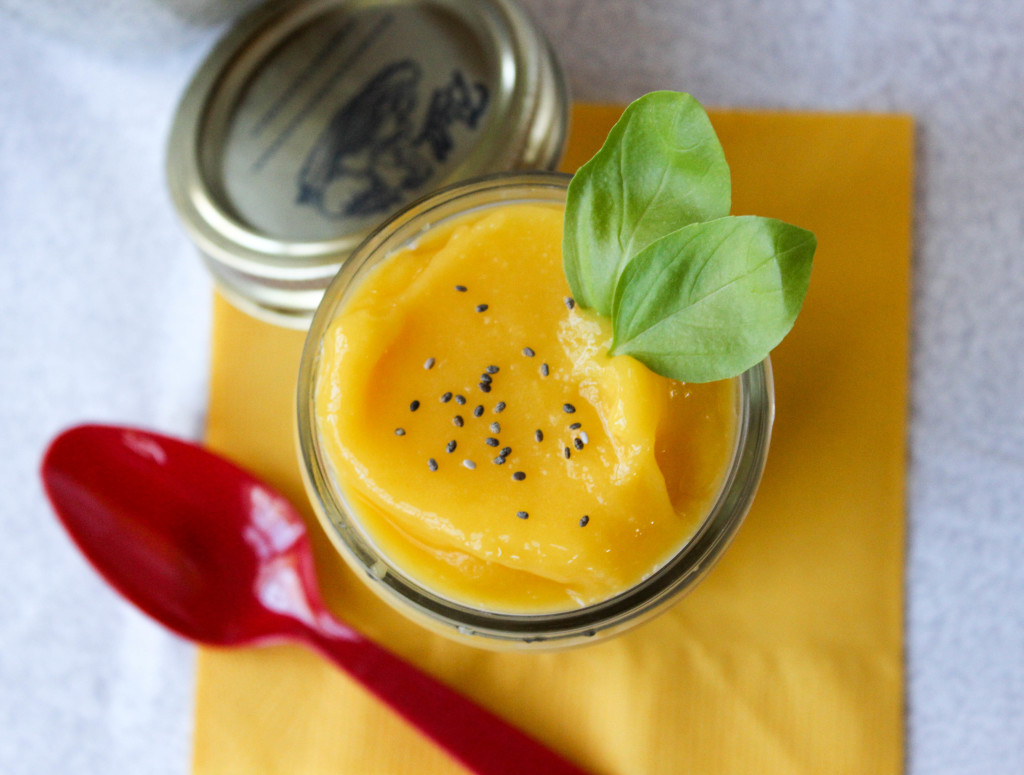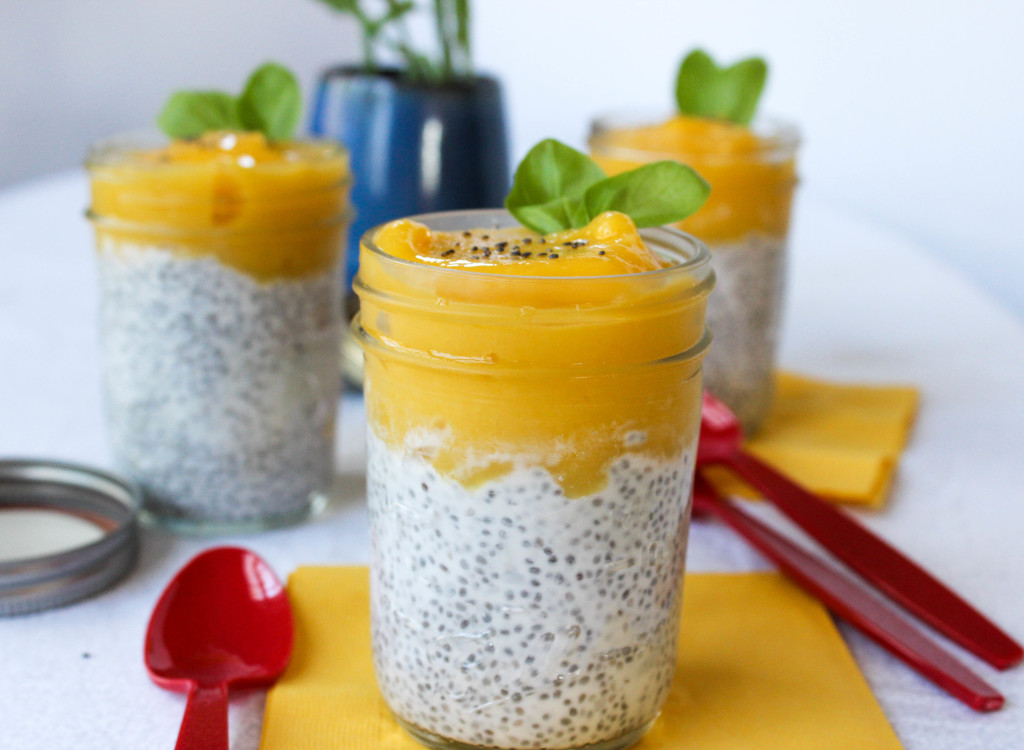 With summer just around the corner, you can BET that this is going to be a healthy staple snack in my house. Instead of using frozen fruit, you can use fresh fruit as well and then just store in the fridge until you are ready to eat it. I can't wait to experiment with cherries, strawberries, and even pineapple topping <3.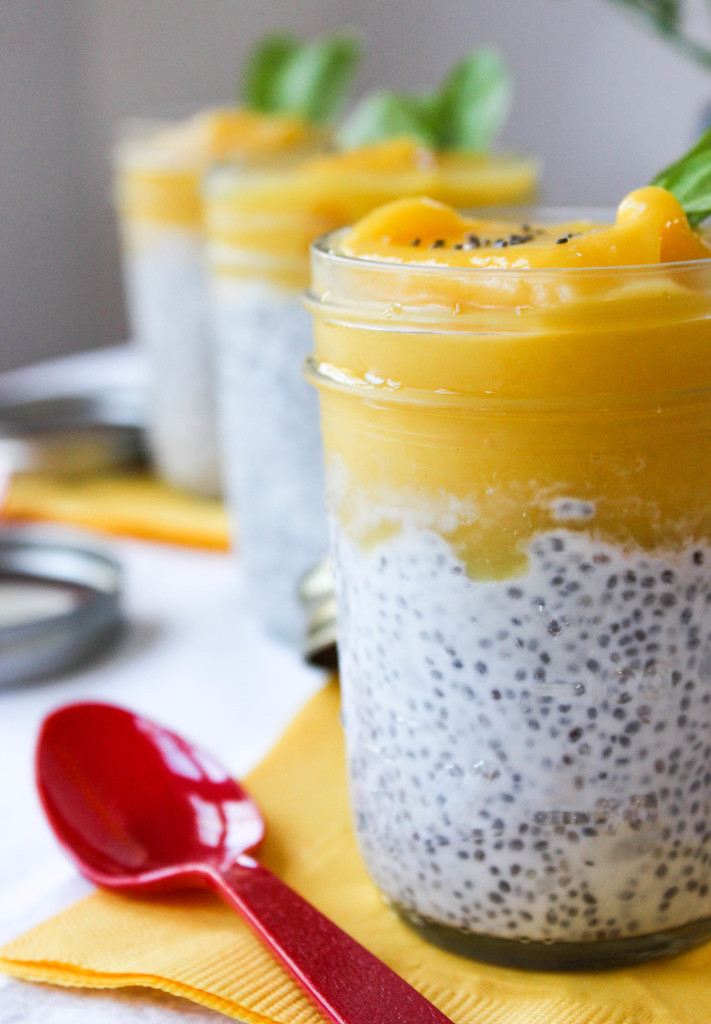 Coconut Mango Chia Pudding
Makes 3-4 servings
Ingredients:
1 can (400 ml) coconut milk
1/3 cup chia seeds
3 tablespoons honey
1 cup frozen mango chunks
1 lime – juiced
1 tablespoon honey
1/2 teaspoon vanilla
1/2 cup water
1. In a bowl, mix coconut milk, chia seeds, and 3 T honey. Cover and leave in the fridge for at least 2 hours
2. When the pudding has set, combine mango, lime juice, 1 T honey, vanilla, and water in a blender and blend until smooth. Add to the top of the pudding and serve!