Cranberry Chocolate Brioche
In my baking class, we made a lot of bread…. A LOT of bread. One day we were making baguettes and literally made 30 baguettes. Then we made a braided bread and that had about 12 loafs, plus a seed bread that yielded 6…. like I said, A LOT of bread. I'm not a big bread person nor do I understand the obsessions with bread. With that being said, I do like artisan breads, but most of all I LOVE sweet breads.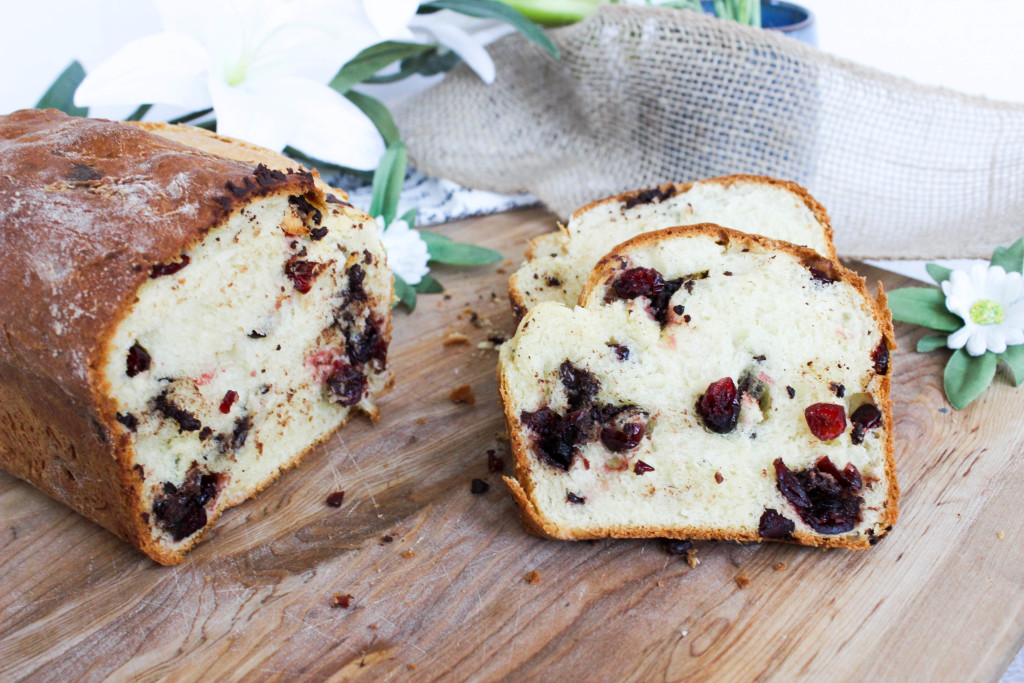 Brioche is probably one of my favorite breads. We made it in class, but it was plain and didn't have anything added to it. Then I found an awesome recipe from Sorted Food on YouTube and decided to try it with different ingredients. It was DELICIOUS. We pretty much ate the whole loaf that day and then finished it off the next. It's definitely a dessert bread or tea time bread, but I would eat it anytime of day. It's buttery, flakey, chocolatey, and has some tartness from the cranberries. All in all, it's worth the prep…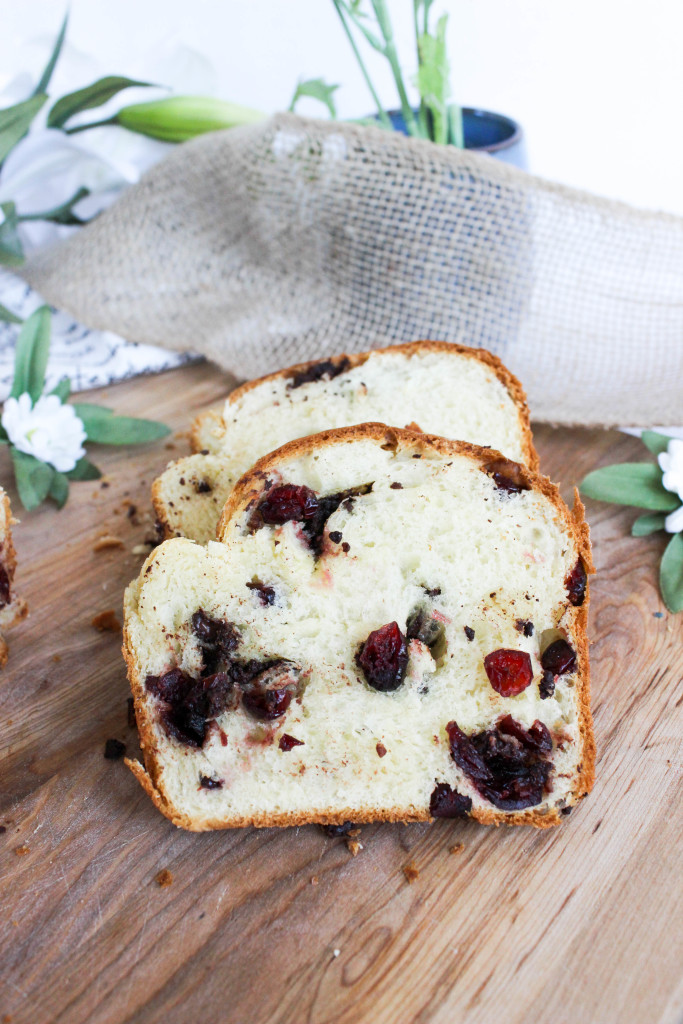 Cranberry Chocolate Brioche
Adapted from Sorted Food's Chocolate and Apricot Brioche.  
Ingredients :
1 1/2 cups flour
6 tablespoons butter – softened
2 eggs
1 tablespoon instant dried yeast
2 tablespoons sugar
1/2 cup milk – warmed
1 pinch salt
1 handful dark chocolate
1 handful dried cranberries
1. preheat oven to 350
2. Dissolve the yeast into the milk by whisking it together in a bowl. Set aside
3. In a mixer with a hook attachment, add the flour, eggs, butter, salt, and sugar together and mix until just combined.
4. Add the milk and continue to mix until all incorporated – dough will be STICKY and look more like a cake batter
5. Remove from mixer and place in a bowl covered with plastic wrap or a tea towel and let sit at room temperature for 1-2 hours
6. Remove from the bowl and place on a floured board. Without overworking the dough, spread it out, and sprinkle some chocolate and cranberries, fold and continue to add the mixins. Bunch the dough together and place in a greased bread pan and let sit covered at room temperature again for 30 minutes.
7. Bake in the oven for 30-35 minutes. Let it rest for about 20 minutes before removing and serving.