Creamy Spinach and Artichoke Orzo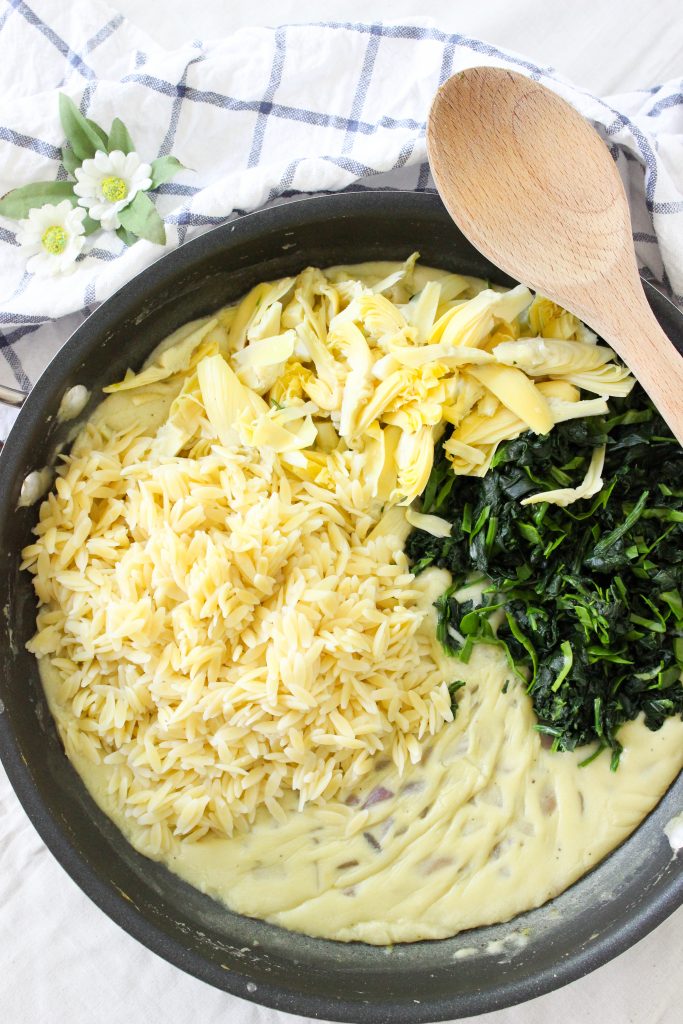 We've come to be big fans of orzo in our house lately. We love rice and we love pasta, so it comes natural to think that we would also love orzo.
I wanted something creamy and delicious that could be a "fancier" side to accompany dinner so I pulled items out of the freezer and pantry to make this yummy dish that can be served with anything! Super simple and quick to make, you'll definitely be impressed.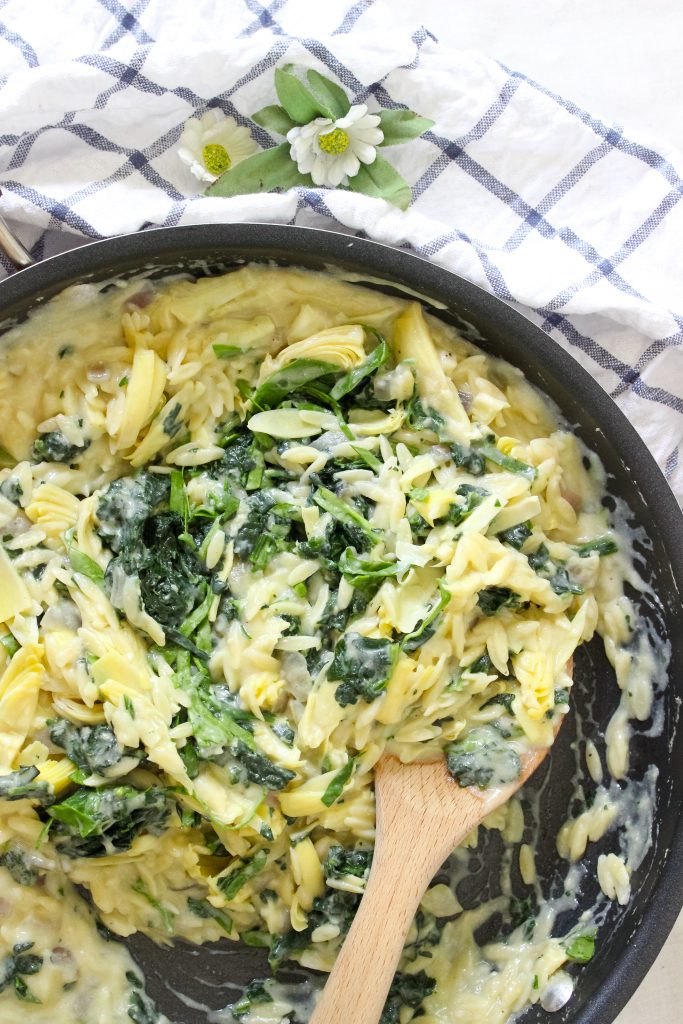 Creamy Spinach and Artichoke Orzo 
Ingredients:
1 cup dried orzo
2 cups chopped fresh or frozen spinach
1 14oz can artichokes – diced
1/2 onion – diced
2 large garlic cloves – minced
3 tablespoons olive oil
2 tablespoons flour
2 cups unsweetened plain almond milk
1/4 cup nutritional yeast
salt and peppers to taste
optional but delicious – 2 tablespoons vegan cream cheese added at the end
Cook orzo according to package directions
While orzo is cooking, saute onion in 1 tablespoon of the olive oil until soft and translucent. Add garlic and cook for 1-2 more minutes or until fragrant
Add in the additional 2 tablespoons olive oil and 2 tablespoons flour. Cook the flour for about 2 minutes.
Slowly whisk in the almond milk until all incorporated. Add in the nutritional yeast and salt and pepper to taste
Finally, combine all the ingredients into the sauce (orzo, artichokes, and spinach). Season again with salt and pepper to taste