Easy Chickpea and Cauliflower Curry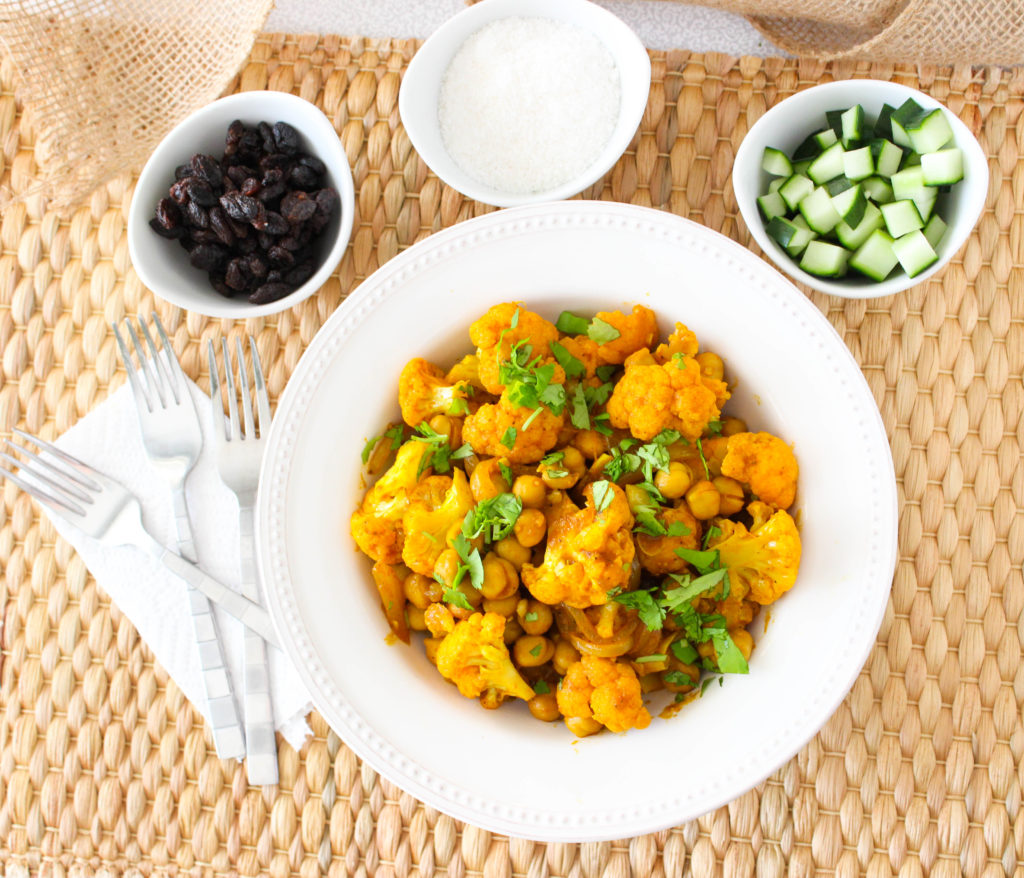 Growing up, we ate curry ALL the time! It was my mom's go to meal (or so it seemed) so of course, I love it. Anything from shrimp curry, chicken curry, and even broccoli and potato curry, she nailed them all. She also always had little toppings to go on the side such as hard boiled eggs, raisins, coconut, etc. You could say that I get my curry kick from her.
I wanted to create something easy and let me tell you, this is stupid easy. It took me 20 minutes to prepare, tastes great, and is super healthy! I love to make this ahead of time and keep it in the fridge so if we get home late, we have dinner ready OR we can pack it up and take it for lunches. Pair it with some rice and you have a filling meal for sure!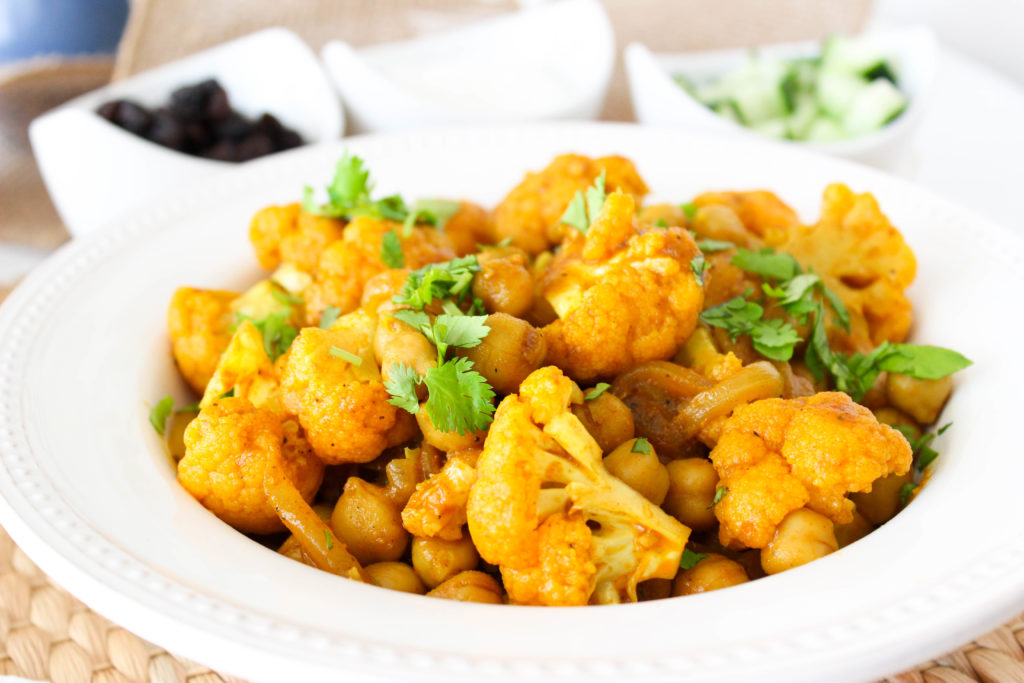 Easy Chickpea and Cauliflower Curry
Ingredients:
2 tablespoons olive oil
1/2 onion – sliced
2 garlic cloves – finely chopped
1/2 head cauliflower (about 2 cups) cut into florets
1 can drained and rinsed chickpeas
2 teaspoons curry powder
1/2 teaspoon turmeric
1/2 teaspoon coriander
1/2 teaspoon paprika
1/4 teaspoon cumin
1 tablespoon tomato paste
1 cup water/veggie broth
salt and pepper to taste
Toppings: cilantro, cucumber, coconut, raisins, etc…
Heat olive oil in a large pan. Add the onions and saute until almond translucent
Add all of the spices, tomato paste, and garlic. Cook for about 3 minutes, toasting all the spices. Add your water and stir to incorporate all the spices.
Add in the cauliflower and chickpeas, mix well, then cover and cook for about 5 minutes (you can also add peas at this point if you want too!)
Uncover and continue to cook until you get the desired consistency of sauce (aka — cook longer if you want less sauce, or cook less to keep the liquid)
Serve over rice with toppings!