Easy Spinach and Artichoke Dip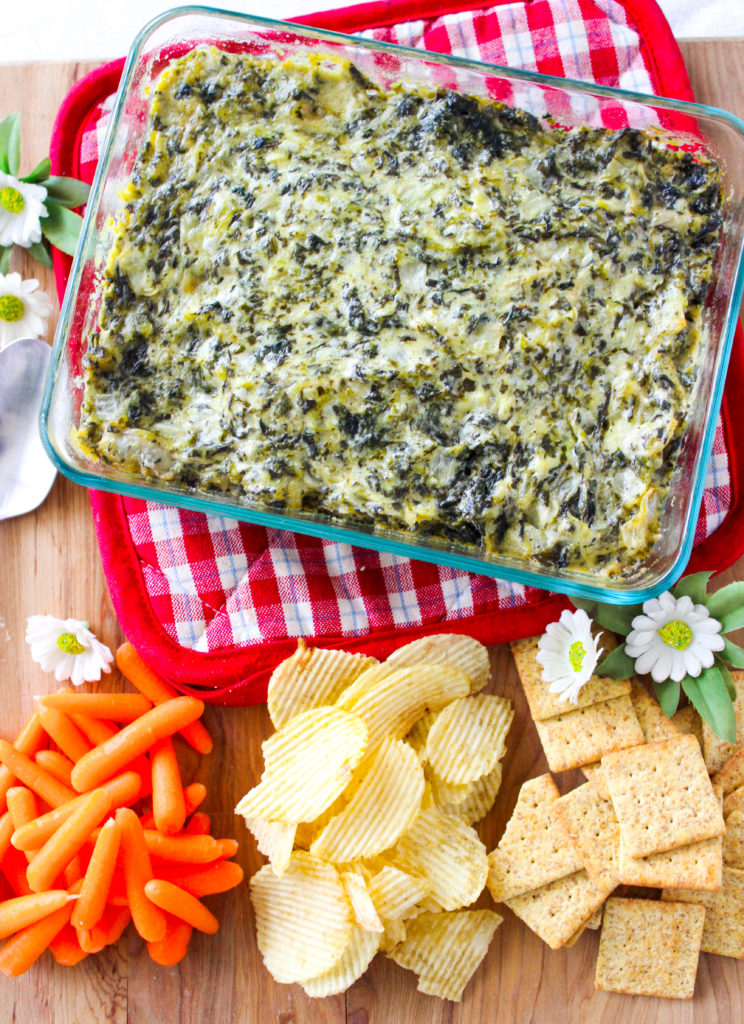 Ok, I'll be the first to admit that this recipe is WEIRD! I was a little hesitant to even make this recipe because it wasn't healthy, didn't have tofu or cashews as the creamy element, and I knew that it would turn people off. However, it's actually really good and totally worth the splurge!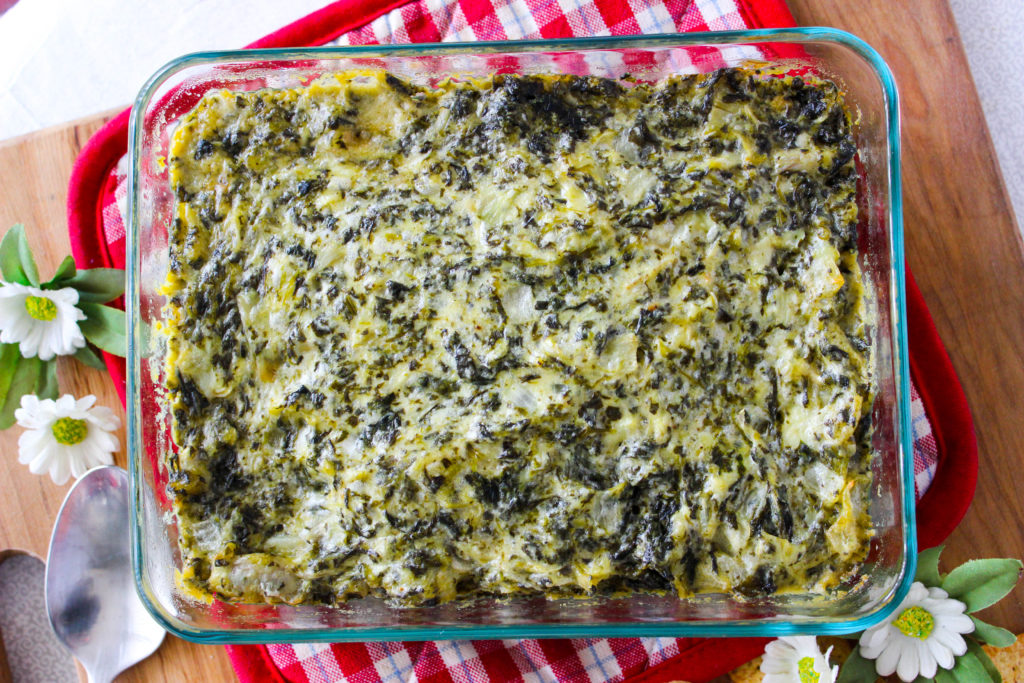 When I first made this recipe, I took a bite and thought "hmm, this could actually work!". Then I kept eating it, and eating it, and dipping chips in it, and eating it until it slowly disappeared. I then took it to a friends house where I just kept eating it! It's addicting, hearty, creamy, and super easy to make. Get together anyone?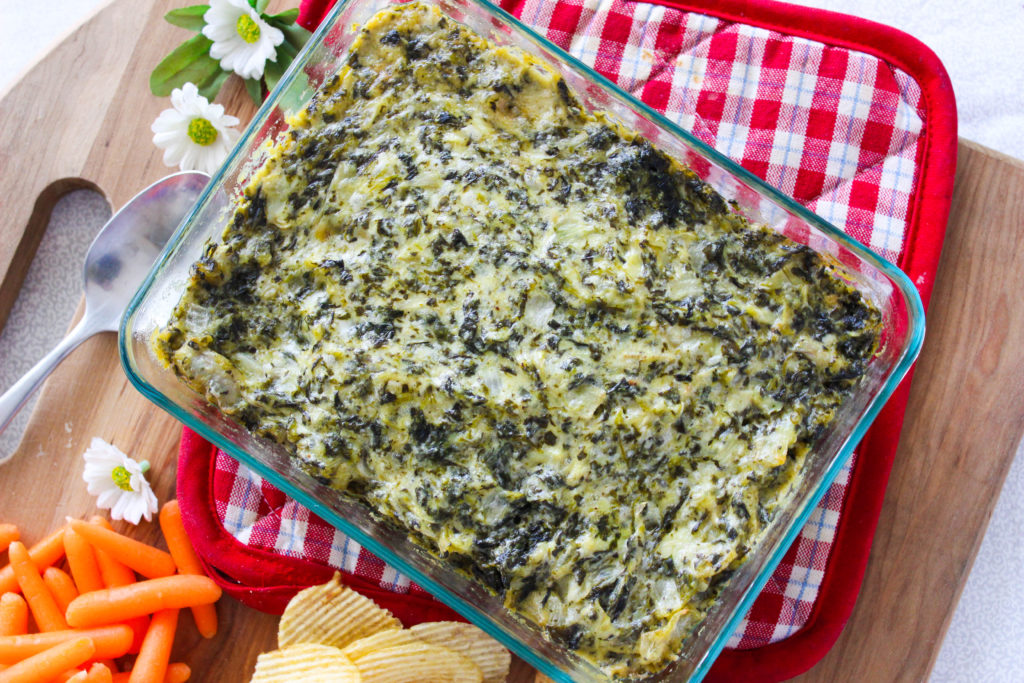 Easy Spinach and Artichoke Dip 
Ingredients:
1 16 oz bag frozen spinach
1 12 oz bag frozen artichokes
1 small onion – diced
4 garlic cloves – minced
1 cup vegan cream cheese
2/3 cup vegan mayonnaise
1/4 cup nutritional yeast
juice of 1/2 lemon
salt and pepper to taste
Steam the spinach and artichokes until cooked through. Drain and then try to squeeze out as much water as you can
Saute onion and garlic on medium heat in 1 tablespoon of olive oil until onion turns translucent (about 7-10 minutes)
In a large bowl, mix together the cream cheese, mayo, nutritional yeast, lemon, and salt & pepper until well combined.
Add in the spinach, artichokes, onion, and garlic and combine well
Bake in 350 degree oven for 20 minutes
Serve warm/hot with chips, toasted baguette, or veggies!