Easy Vegetable Paella Risotto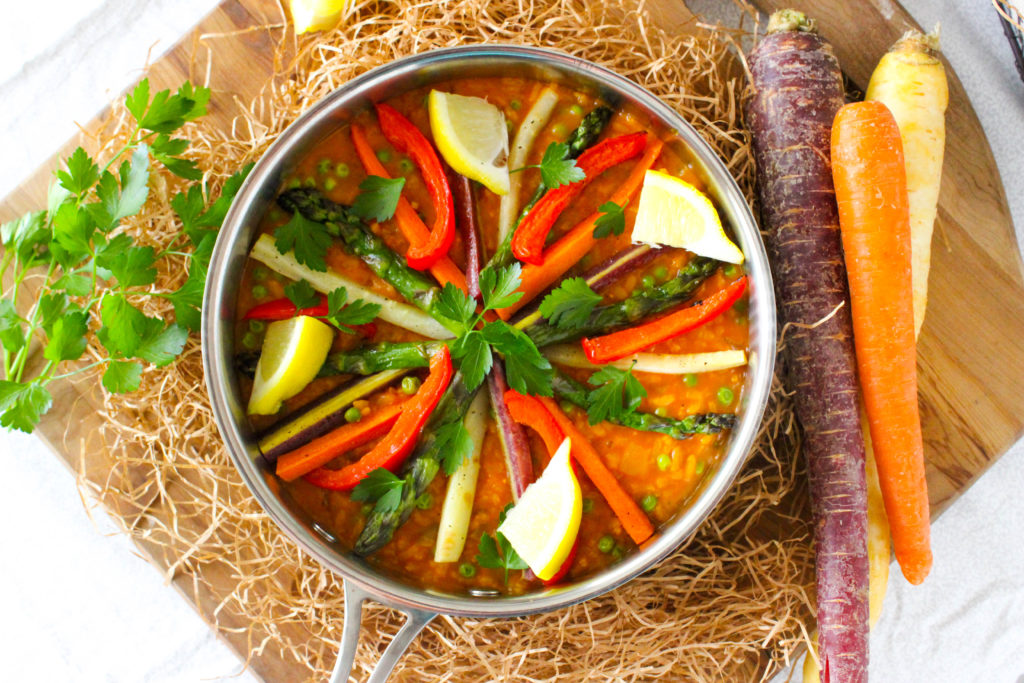 To be honest, I've never really like paella. I always thought that the rice was too dry and overcooked, and that it lacked flavor — even when I had it in Spain! You might hate me for saying that, but it's true. The only time I've had a paella that I've remotely enjoyed was when my mom made it because she packed it full of seafood and veggies. However, I think I've outdone her.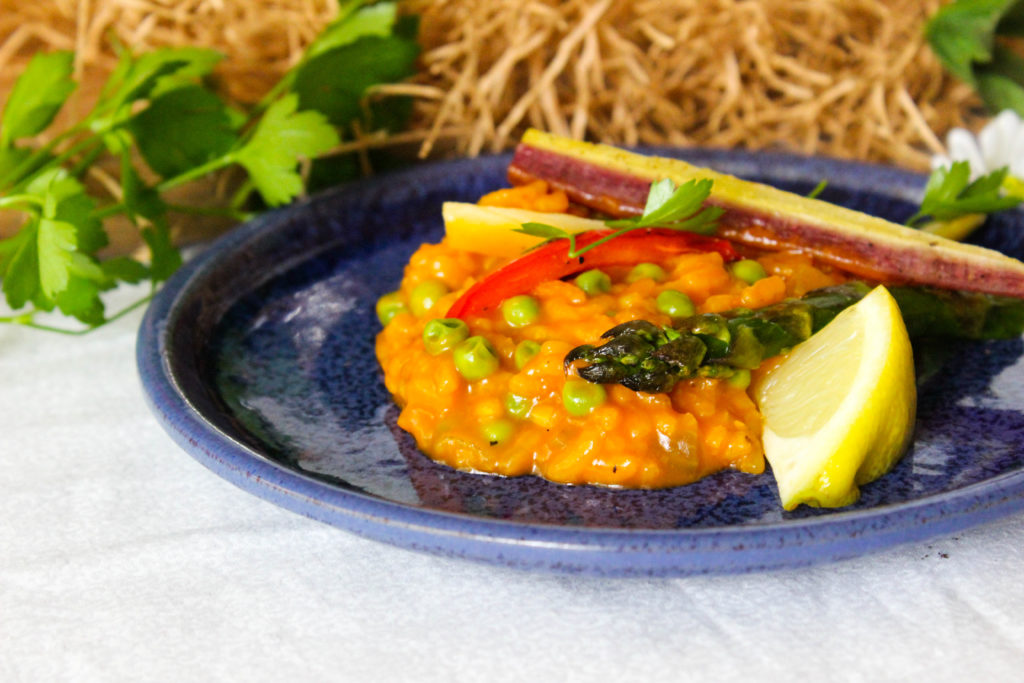 The trick to making a flavorful paella is to make it like a risotto! You get a really creamy texture instead of a dry rice which might not be the point, but it's worth it. The secret to getting the full flavor while still maintaining vegan is to use… SMOKED PAPRIKA! I'm telling you this stuff is amazing and brings out such a richness that you can't achieve any other way. Finally, you have to use an arborio rice which holds a lot of starch so when you stir it and stir it and stir it, it releases those starches to make a creamy consistency.
I love this paella risotto so much that I made it TWICE in the same week! It's seriously so flavorful, packed with veggies, and go great with a salad! Not to mention, it's  A LOT easier than you might think. Try it out and let me know how it goes! It might be your favorite paella recipe too.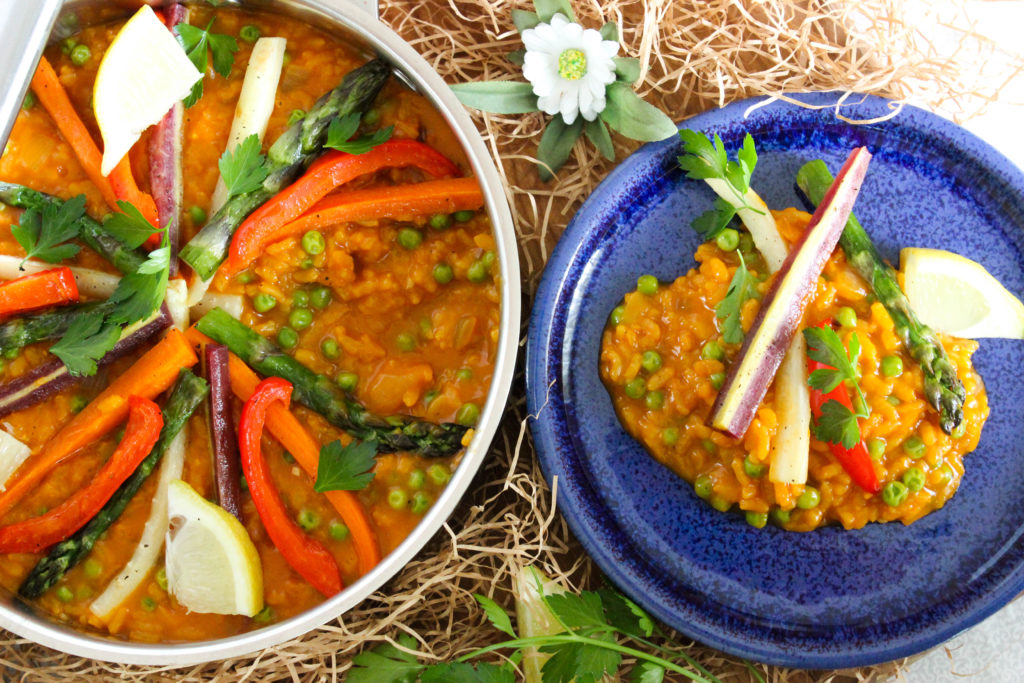 Easy Vegetable Paella Risotto
Ingredients:
1 tablespoon olive oil
1/2 onion- diced
4 garlic cloves – chopped
1 cup Arborio rice
1 teaspoon smoked paprika
1 1/2 tablespoons tomato paste
1 packet sazon saffron seasoning OR 1 generous pinch saffron
1 cup frozen peas
3 carrots – cut into strips (different colors are really pretty!)
1/2 red pepper – cut into strips
6-8 asparagus spears
3 cups vegetable broth
4 cups water
salt and pepper to taste
lemon and parsley for garnish
Preheat oven to 375
Roast carrots, red pepper, and asparagus for 15 minutes. Remove and let cool
Place your vegetable broth and water into a small pot and heat until it just begins to simmer. Remove from heat and keep close to the pan you will use for the rice!
In a larger pot/pan, sweat onion and garlic together with olive oil until onion begins to turn translucent. Add tomato paste, saffron packet, and smoked paprika. Stir around and then add rice. Stir rice to soak up oil and seasonings.
Begin to add broth/water mixture 1 cup at a time. After each addition, stir the rice until most of the liquid is soaked up. Then, add 1 more cup. Continue to do this until all water is used OR rice is cooked.
Top risotto with vegetables, lemon, and parsley and serve!