Field Roast Italian Sausage Pasta Sauce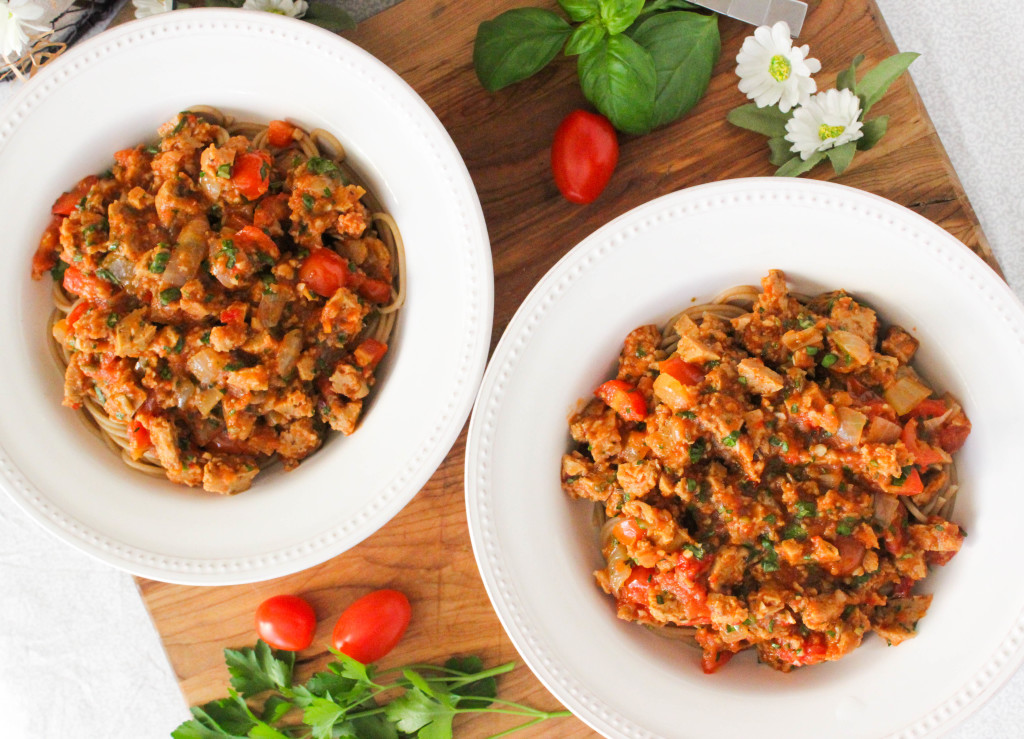 This recipe made me nervous! When I went vegan, I told myself that I wasn't going to eat faux meat products, but after a couple of months and seeing all the vegan taste test on youtube, I started to break my own rule. I started with vegan chickless nuggets (Whole Foods brand and Gardein became favorites) and then I heard that these sausages were good so of course I had to try them!
We love pasta. We eat it at least once a week and sometimes 2-3 times depending on what veggies we have in the fridge. I have to admit that I do miss a meaty tomato sauce so I was hoping that these sausages would help me get that rich sauce that I was missing so much!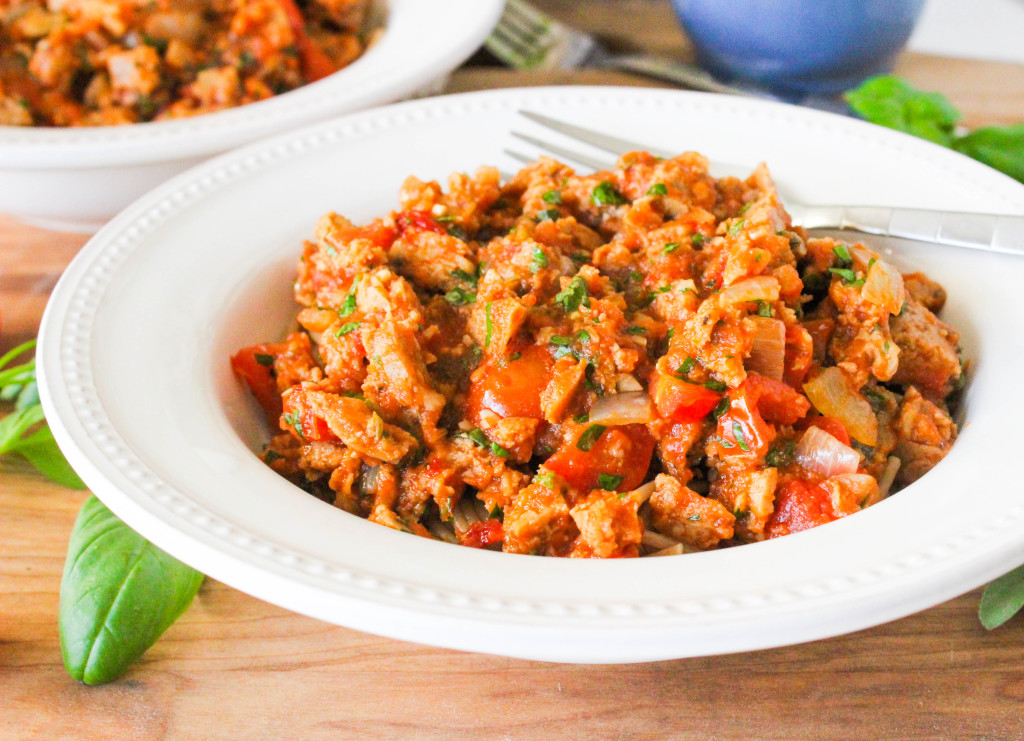 To be honest, it was really good!!!!! Tangy, spicy, meaty, great texture, and an even better ingredient list! I loved that this sausage used all natural ingredients and vegetables to make the meaty log. Eggplant and fennel were the 2 things that sold me on it. With those ingredients, I knew that it would be rich enough to satisfy me and I was right! Mixed with fresh herbs and tomatoes, this pasta sauce does not seem heavy at all, but light and filling. Is that contradictory? Maybe, but it's the truth! This pasta sauce is definitely a keeper and meat-eater boyfriend approved!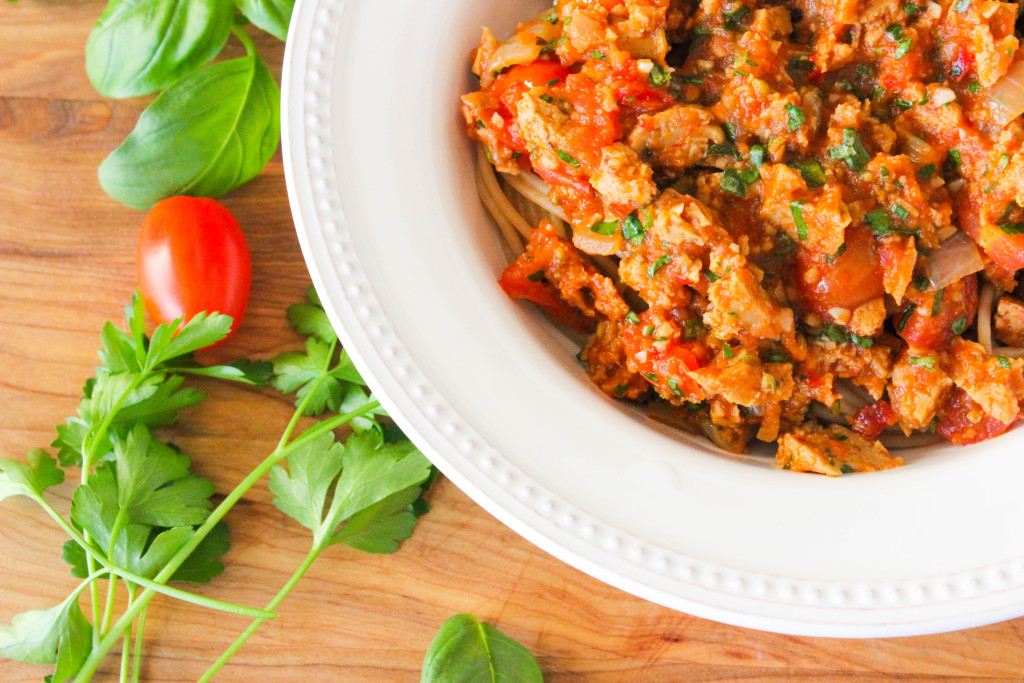 Field Roast Italian Sausage Pasta Sauce
Serves 2-3
Ingredients:
1/2 onion- small diced
2 garlic cloves – rough chopped
2-3 Field Roast brand Italian sausages – rough chopped/broken up
14 oz can crushed tomatoes
1/2 cup fresh diced tomatoes
1 tablespoon fresh chopped parsley
1 tablespoon fresh chopped basil
salt and pepper to taste
1/2 pound of spaghetti for serving
Sauté your onion in about 1 tablespoon of olive oil until translucent
Add in garlic, fresh tomatoes, and Field Roast sausages and continue to sauté on medium heat for another 3-5 minutes
Add in your crushed tomatoes, add salt and pepper to taste, and cover. Cook on low for about 15 minutes
Uncover and stir in fresh parsley and basil. Serve over whole wheat spaghetti!