Ginger Soy Tofu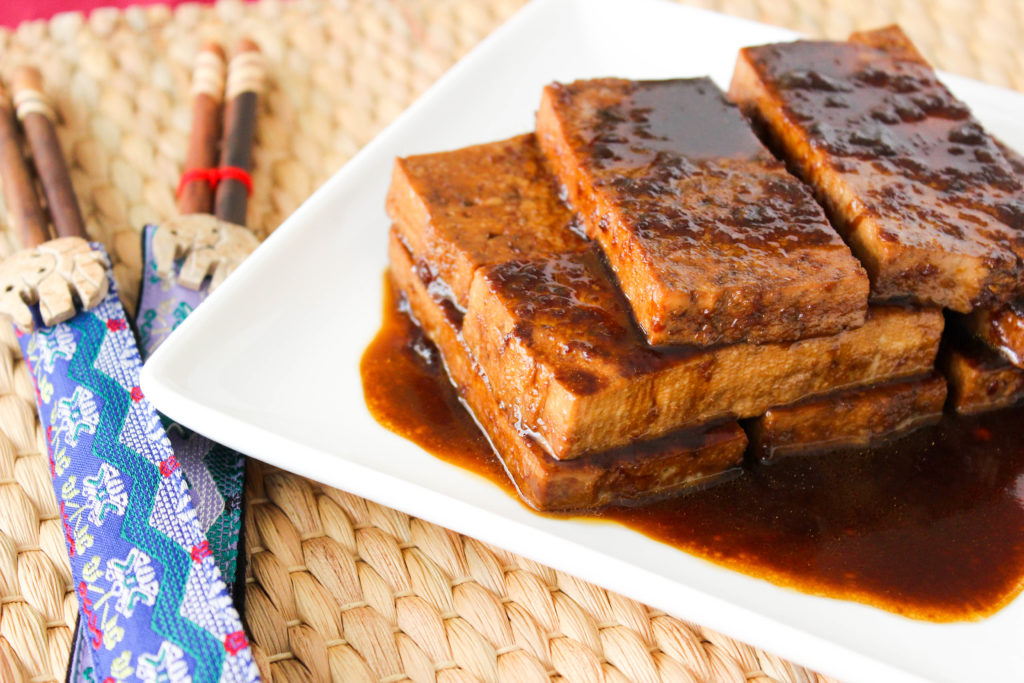 This is seriously the only recipe I use when I make Asian tofu. It's so incredibly flavorful and so incredibly easy — how can you go wrong! My favorite is the fresh ginger. I'm not a huge fan of ginger on sushi or tea, or anything else for that matter. However, when paired with sesame oil, a little spice, and lots of soy, it's like my dreams have come true for flavor town. Pretty much all I have to say except try it yourself and see what I mean. Literally about to make this for dinner tonight so I need to get going so I can eat up!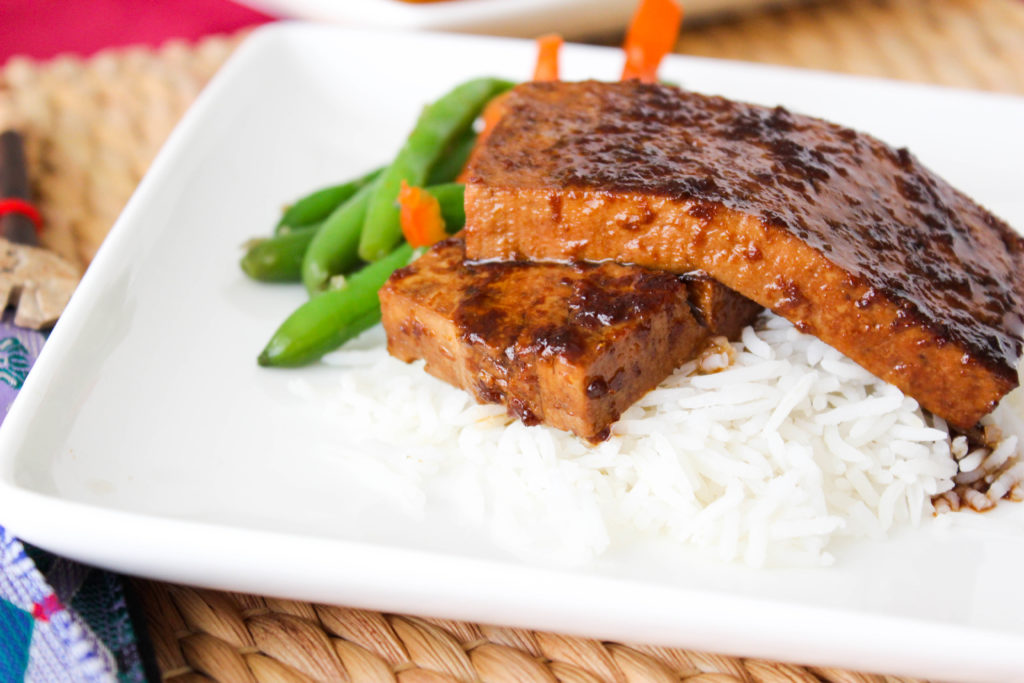 Ginger Soy Tofu
Ingredients:
1 container firm tofu
2 cloves of garlic crushed
1/2 cup soy sauce
2 tablespoons sesame oil
1 teaspoon chili garlic sauce or sriracha
1/2 teaspoon fresh grated ginger
2 tablespoons brown sugar
2 green onions, sliced thin (optional)
Slice the tofu into about 6-8 pieces.
Mix all of the other ingredients in a shallow dish and add your tofu. Let marinate for about 10 minutes.
Heat a saute pan on the stove. Add the tofu with the sauce and cook until tofu is heated through and sauce begins to thicken (about 2 minutes for each side of the tofu).
Serve with rice!