Herbed Almond Dip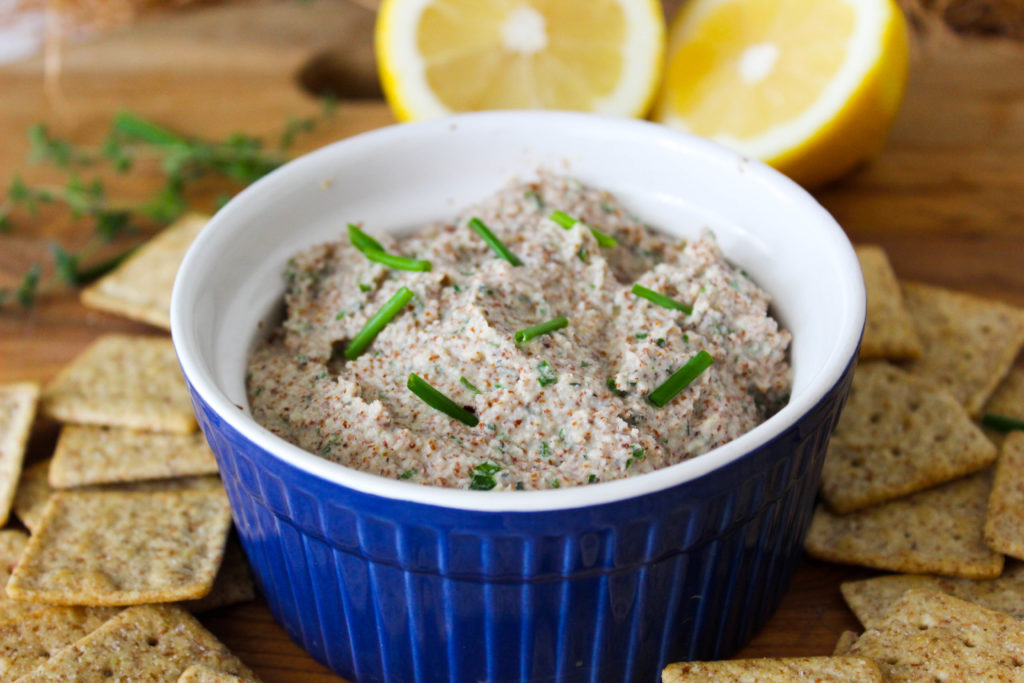 I'm not big on snacky foods and if I want a snack I tend to reach for fruit…. or actually just eat another meal. However, at my personal chef job, my boss made a client this almond dip that blew my mind!!!! It was so delicious, nutty, salty, lemony, herby, aka all the things that a yummy dip should be. I decided that I had to recreate it.
I was thinking whether or not I wanted to use almonds and was griping about the fact that I had to go and buy a $12 bag of almonds just to see if this dip would work when I tried it myself. I went back and forth and finally decided, hell no, I don't have the money for almond nor do I have time to soak them forever. So what did I do? I used ALMOND MEAL! Anthony's Good's had sent me a 5 pound bag of almond meal that I used maybe 1/4th of a pound of so I decided to bring it out again in an attempt to make this almond dip.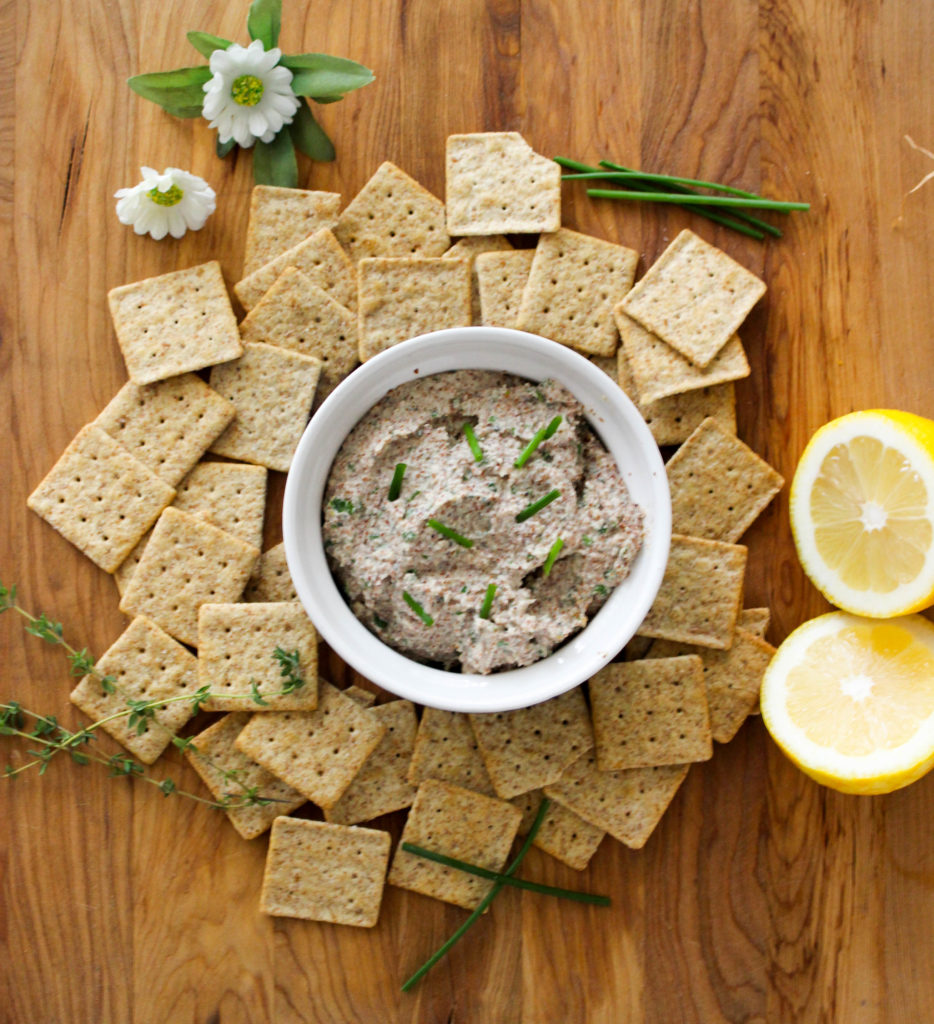 The results, not to toot my own horn, were CRAZY GOOD! I added a ton of herbs for flavor, some nutritional yeast for cheeseyness, lemon for tang, and garlic just to spice it up! When I first tried it, I was honestly really surprised at how much I liked it. I gave some to my boyfriend and he was also really surprised at the flavors and how tasty/addicting it was! I took some for a snack the next day at work and loved how it satisfied my salty cravings and also made me really full! This will definitely be a staple in our fridge and I can't wait to make it again… possibly tonight haha.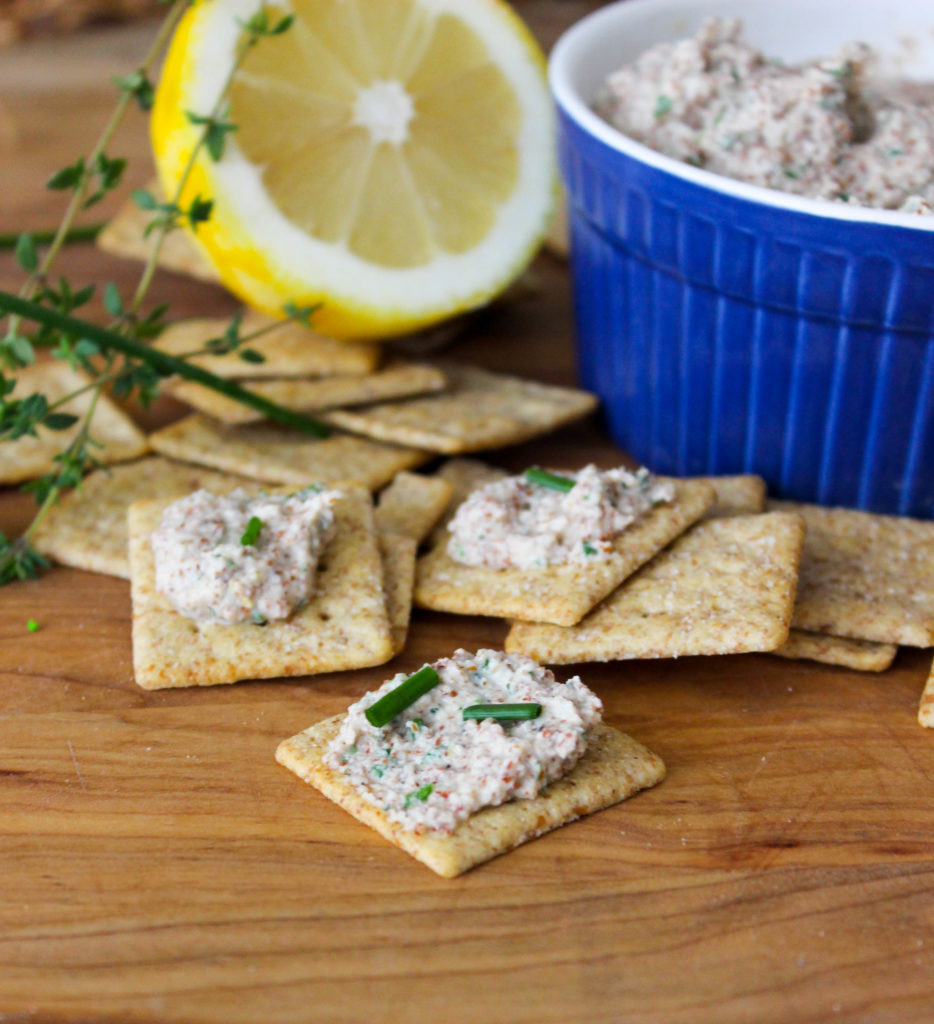 Herbed Almond Dip
Makes about 1 1/4 cups
Ingredients:
1 1/2 cup almond meal
2 tablespoons lemon juice
2 medium sized cloves of garlic
2 tablespoons nutritional yeast
1/2 cup water
2 teaspoon salt
1 teaspoon pepper
1 tablespoon chopped fresh chives
1 tablespoon chopped fresh thyme
1 tablespoon chopped fresh parsley
zest of 1/2 lemon
*note: you can also use whole almonds for 1/2 of the almond meal. Just make sure to soak them for at least 3 hours! This will add some more consistency if you want it
Combine almond meal, lemon juice, garlic, nutritional yeast, water, salt and pepper in a high speed blender and blend until all combined and smooth. (you may need to add more water to help blend it)
Remove from blender and mix with the chives, thyme, parsley, and lemon zest. Serve with cracker or veggies!