Herbed Quinoa with Asparagus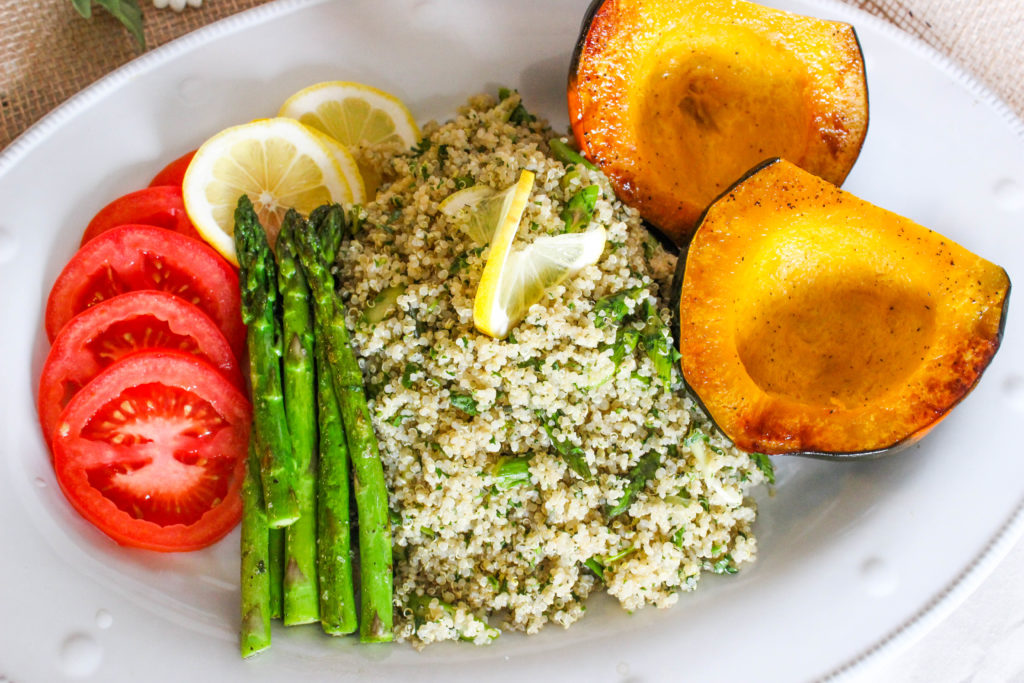 With such a busy schedule lately, we have to start thinking in bulk! Sometimes we get home late and just want to eat something out of the fridge with no fuss while other nights are gourmet dinners. We also need to make sure that we have leftovers for easy grab and go for lunches and snacks. This recipe works perfect for all of the above! Add some extra veggies and  stuff it in some squash for a filling dinner, or just pack it with some fruit or on a salad for lunch and you're good to go.
The best part about this recipe is the simplicity! Minimal ingredients that you probably have on hand and you get a nice and flavorful meal. Not to mention, extremely healthy. Quinoa has all the essential amino acids that your body needs which makes it a superfood!! Add some veggies to it and you pretty much have the perfect meal.
If you are a busy body like we are, definitely try this recipe. It's quick and easy and sure to satisfy!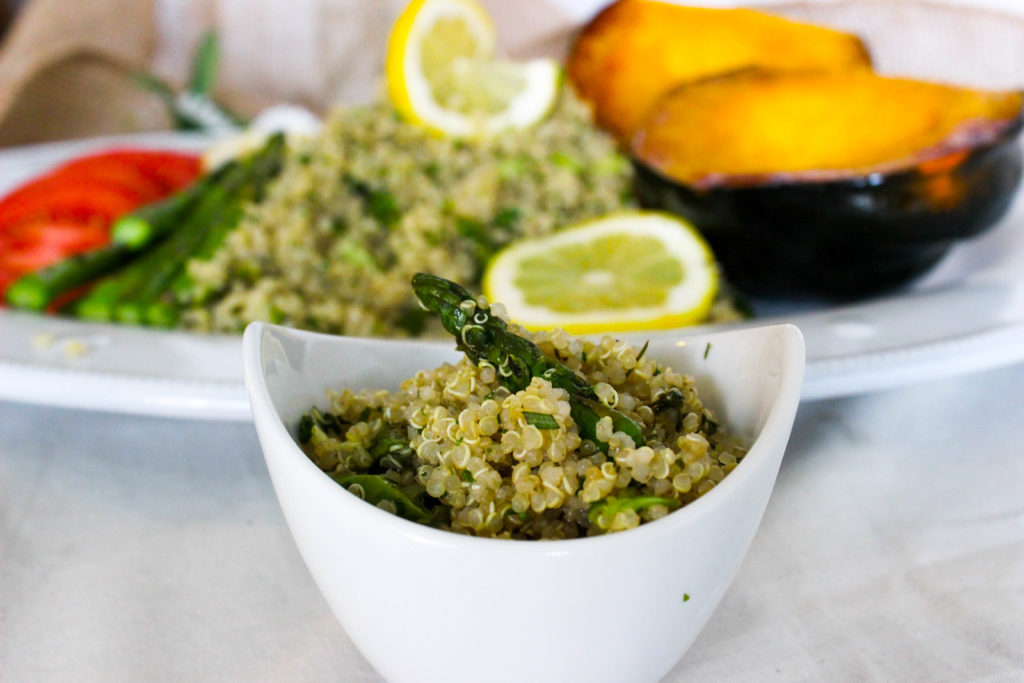 Herbed Quinoa with Asparagus 
Ingredients:
6 stalks of asparagus, chopped
2 tablespoons olive oil
2 cups cooked quinoa
1/4 cup chopped fresh parsley
1 tablespoon fresh thyme chopped
1 tablespoon fresh rosemary chopped
2 green onions – diced
zest of 1 lemon
juice of 1/2 lemon
1/2 teaspoon garlic powder
salt and pepper to taste
Saute asparagus in olive oil until tender. Add in quinoa and herbs on low heat, mix well. Add lemon zest, green onion, lemon juice, and spices. Mix well
Serve warm/room temp!