Maizena Cookies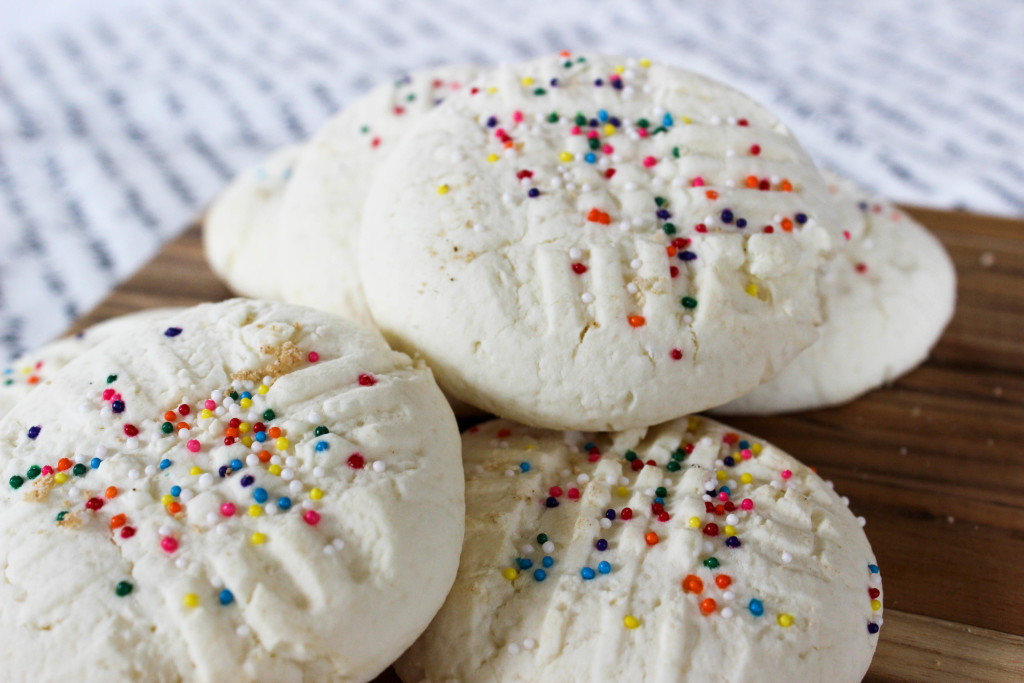 These cookies are some of the weirdest cookies in the world.
When we used to live in Suriname, our cook would make these cookies. I never knew what went in them but would find myself sneaking back to the kitchen to eat them one after the other. Needless to say, they wouldn't last very long. I loved the snow white color contrasting with the sprinkles which means they are festive for almost anytime of the year. They have the texture of crumbly clouds that just melt in your mouth! I know that's a really weird way to describe it, but it's the only way I can think of.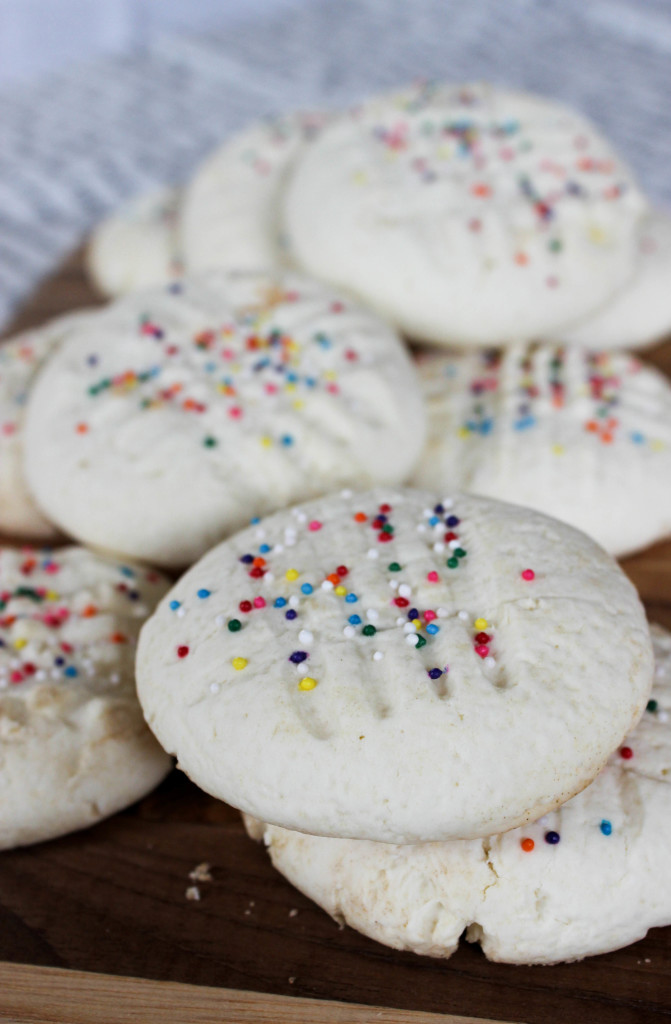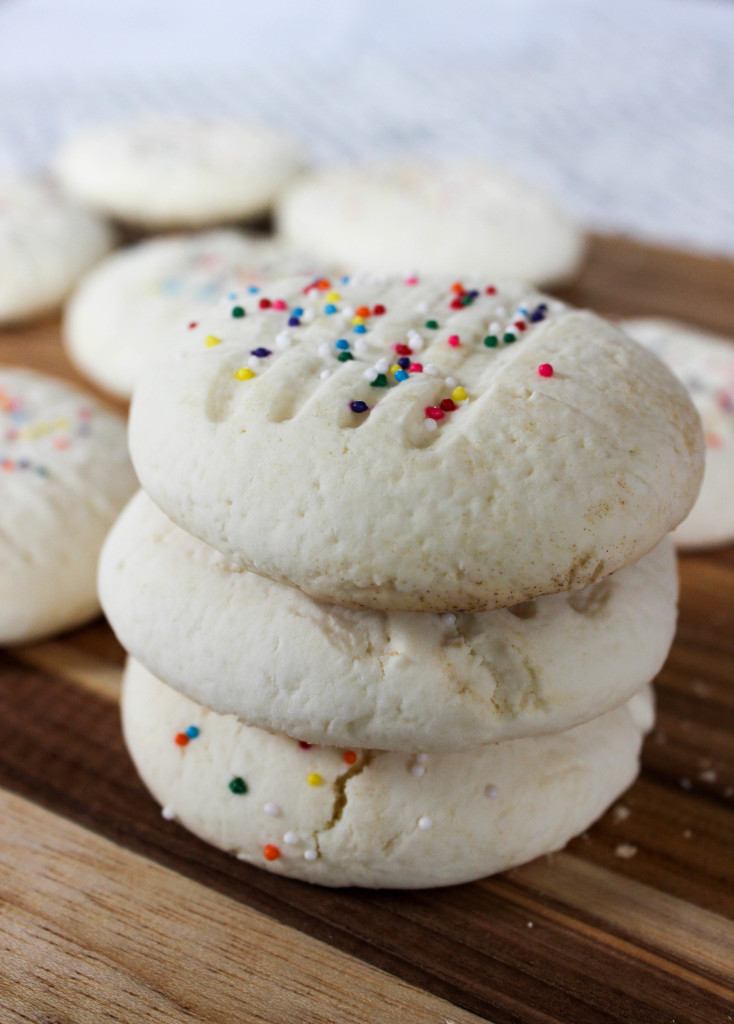 The best part about these cookies are that they are GLUTEN FREE!!! Oh em gee. I know that they are made out of cornstarch and that might weird you out a little bit, but I promise they are worth it. You might think that they were have a weird texture at first which will leave you to think whether or not you want to take a second bite… but take that second bite, then a third, then all the cookies will be gone :).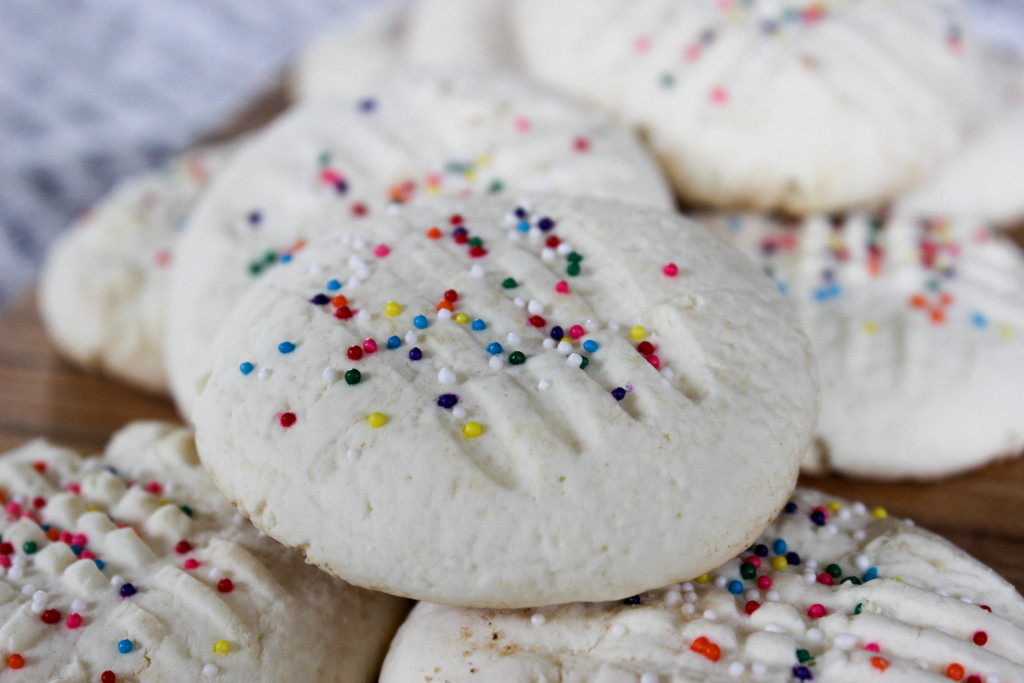 Maizena (corn starch) Cookies
Ingredients:
2 3/4 cups maizena flour (corn flour)
1/2 cup salted butter/vegan butter/margarine – softened
1 egg
1/2 cup sugar
2 teaspoons vanilla
1 teaspoon baking powder
sprinkles
1. Pre-heat oven to 350
2. Beat the egg and butter together and then beat in the sugar until combined.
3. Beat in the flour, vanilla, and baking powder. Dough will be stiff
4. Use your hands to bunch the dough together and then break apart into tablespoon sizes. 5. Roll into a ball and place on an ungreased cookie sheet
6. Use a fork to make a criss cross pattern on the top to push the cookies down. Add sprinkles on top at this point
7. Bake until the edges are just slightly golden brown (12 -15 minutes)