Orange Spice Cake
MY 100TH POST!!! Crazy to think that I've made 100 things that I've shared with you and this is definitely one of my favorites. I will definitely be celebrating with wine and cake later :).
Here's what I hate about making cake…especially a cake that you've never made before. For starters, you never know how it's going to turn out. You've mixed all the ingredients in the right order, or at least you thought. It smells good, but the batter tastes a little off — maybe that's just part of the recipe? It bakes nicely, has the right amount of spring when you touch it, has detached itself from the sides of the pan, and still smells good but you have no idea what it's going to taste like.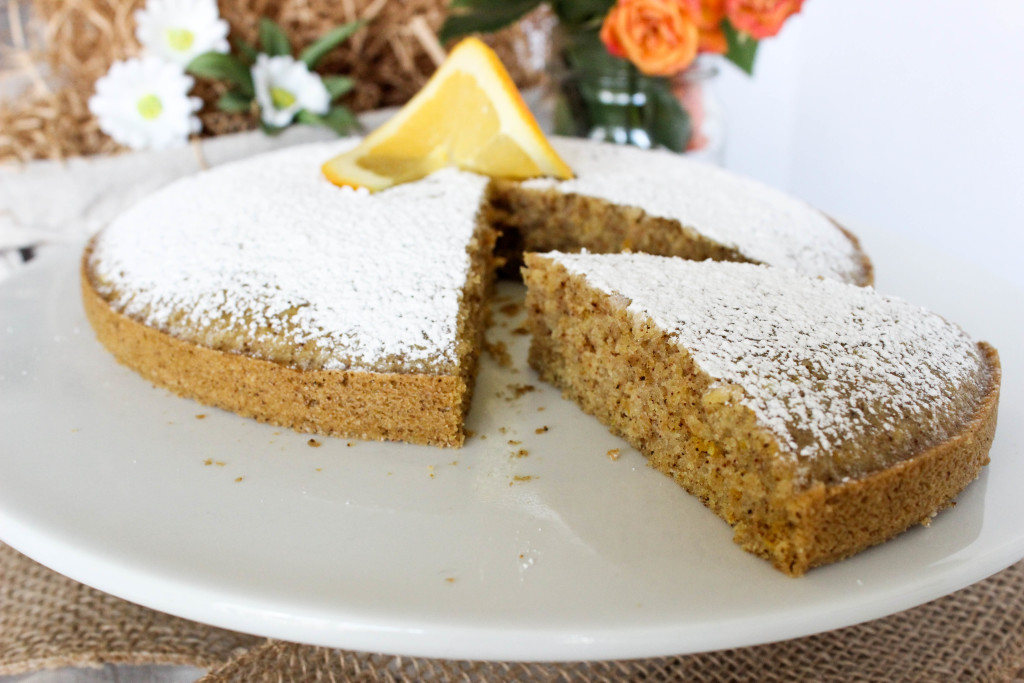 Here's what I love about making a cake. Cutting into it, nervous about how well it actually baked, to get the most perfectly plump and moist piece of cake. Discovering that the delicious smell was not deceiving as it tastes even better than you thought. Feeling a sense of satisfaction that you in fact did everything right and made the most delicious cake of your life…and you had never made it before.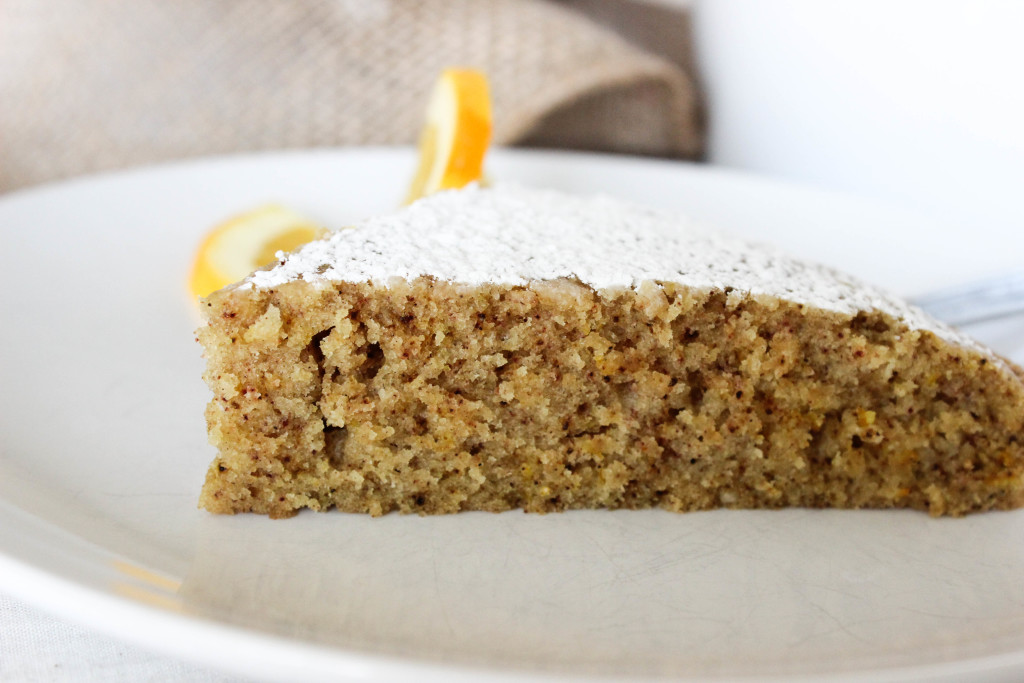 All those feelings above were exactly how I felt when making this cake. I knew what type of cake I wanted, I just didn't know if it was going to turn out the way that I wanted it to. In the end, this cake ended up being perfection, full of spice flavor with hints of citrus. Seriously unbelievable!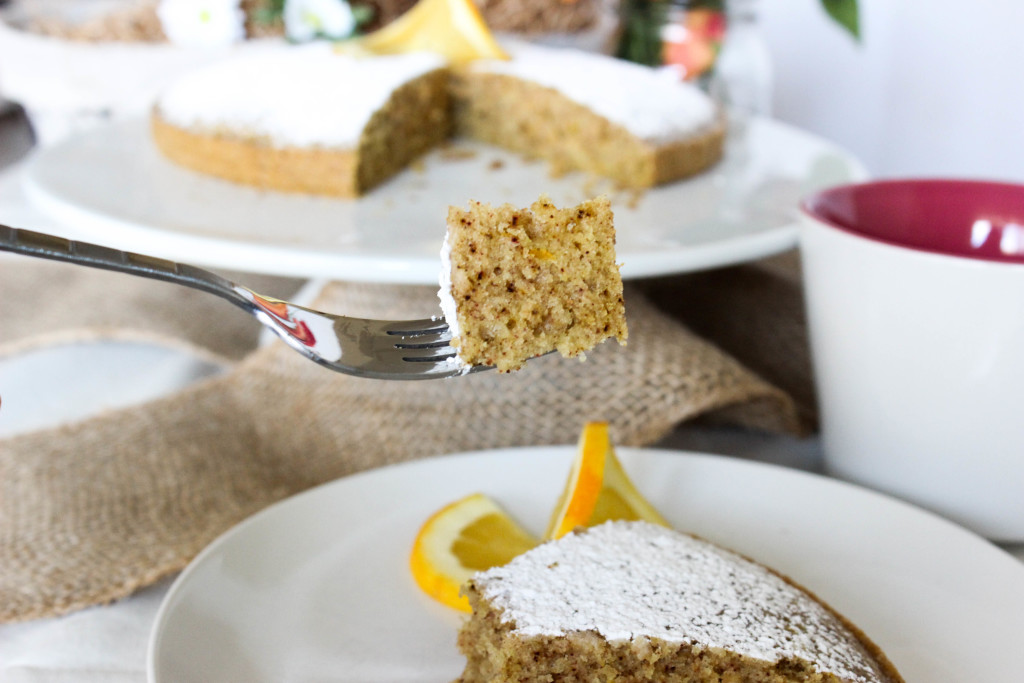 I made this cake for Christmas dessert and it was equally as good. Everyone loved it and my mom probably asked for the recipe about 3 times. Luckily for us, there were a couple of leftover pieces that get better the next day as the flavors develop even deeper. Dessert cake or breakfast cake? Either way, it's outrageously good.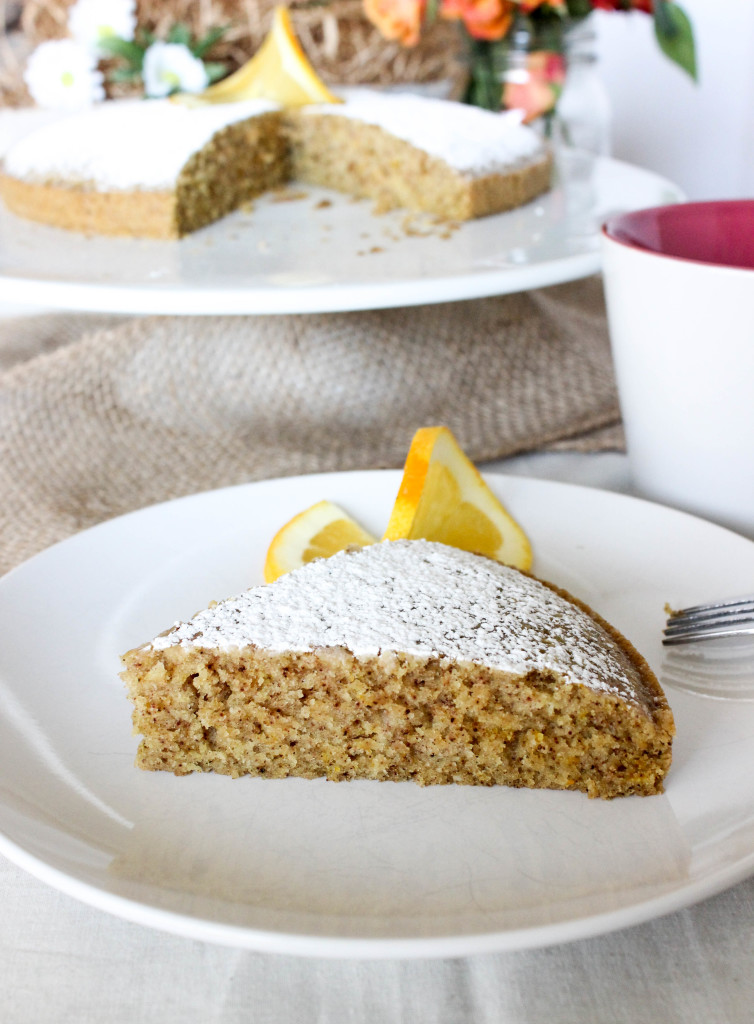 Orange Spice Cake
Ingredients:
1 cup almond milk
1 teaspoon apple cider vinegar
1/3 cup coconut oil
2 teaspoon vanilla
1 1/4 cup flour
2 tablespoons cornstarch
3/4 teaspoon baking powder
1/2 teaspoon baking soda
1/2 teaspoon salt
3/4 cup sugar
1/2 teaspoon cinnamon
1/2 teaspoon cloves
1/4 teaspoon nutmeg
zest of 1 orange
Pre-heat oven to 350. Prepare a spring form pan/cake pan by spraying with non-stick spray
Mix your milk and vinegar and set aside while you prepare the other ingredients
Combine all your dry ingredients (from flour down to nutmeg) and set aside
Add coconut oil, vanilla, and zest to a mixer and beat together. Add milk and vinegar mixture and mix well.
Add dry ingredients and mix until no lumps *batter will be very soupy*
Bake for 25-30 minutes. Cool and top with powdered sugar!
*Note: HIGH ALTITUTE BAKING. I have a friend in Denver who tested this out for me. Increase milk to 2 cups and bake at 370 degrees for 25 minutes!