Peanut Butter Soba Noodles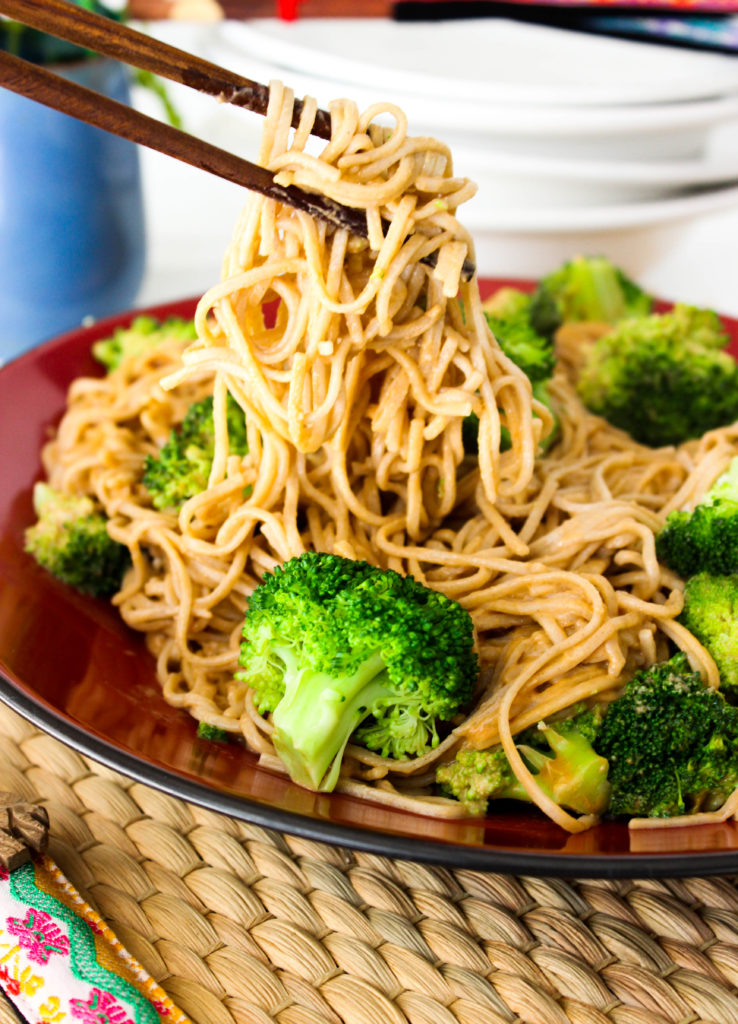 There was a time in college (and shortly after) where I made this recipe EVERY. SINGLE. WEEK! It became a staple in my diet not only because it's delicious, but also because it is so incredibly easy to make and healthy!!! I would add tofu, extra veggies, or even just eat the sauce with noodles and be totally satisfied!
I always recommend doubling the sauce with any recipe, but especially in this one. Whatever type of noodles you use, the sauce gets soaked up pretty quick, so to be able to have a saucy noodle is definitely high priority in my house.
This is a great make ahead recipe as well and works awesome in a packed lunch or quickly heated up for a snack/dinner. I love that it uses simple ingredients that you probably have at home and substitutions can be made such as spaghetti or udon for soba noodles and you can also use any type of vegetable you want! Seeing this recipe has me thinking that it's time for me to get on the peanut butter noodle train again sometime soon.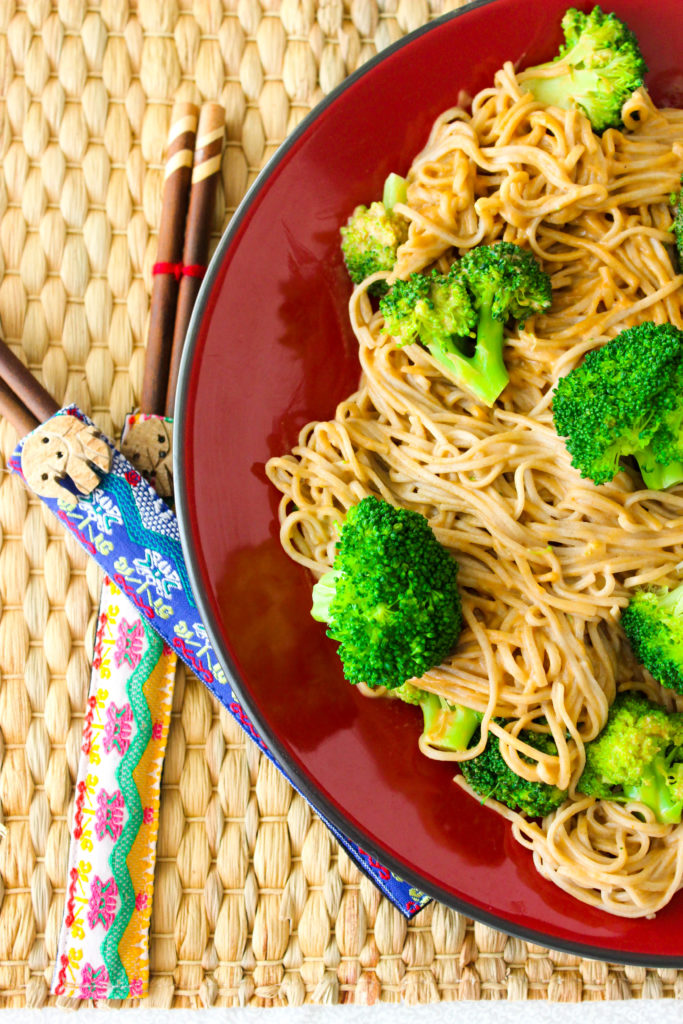 Peanut Butter Soba Noodles
Ingredients:
1 package soba noodles
1 head of broccoli cut into small pieces
For the PB sauce:
1/2 cup smooth peanut butter
1 cup water
2 tablespoons ketchup
2 tablespoons soy sauce
1 1/2 tablespoons brown sugar
1 tablespoon rice vinegar
1 teaspoon sesame oil
Bring a large pot of water to a boil. Add in your soba noodles and cook according to package directions. During last 2 minutes of cook time, add broccoli. Drain all
While noodles are cooking, combine the sauce ingredients in a pan and whisk until incorporate. You just want it to bubble a little bit to heat through and your sauce is done!
Combine sauce with noodles and broccoli, using a little bit of the pasta water if you need to thin the sauce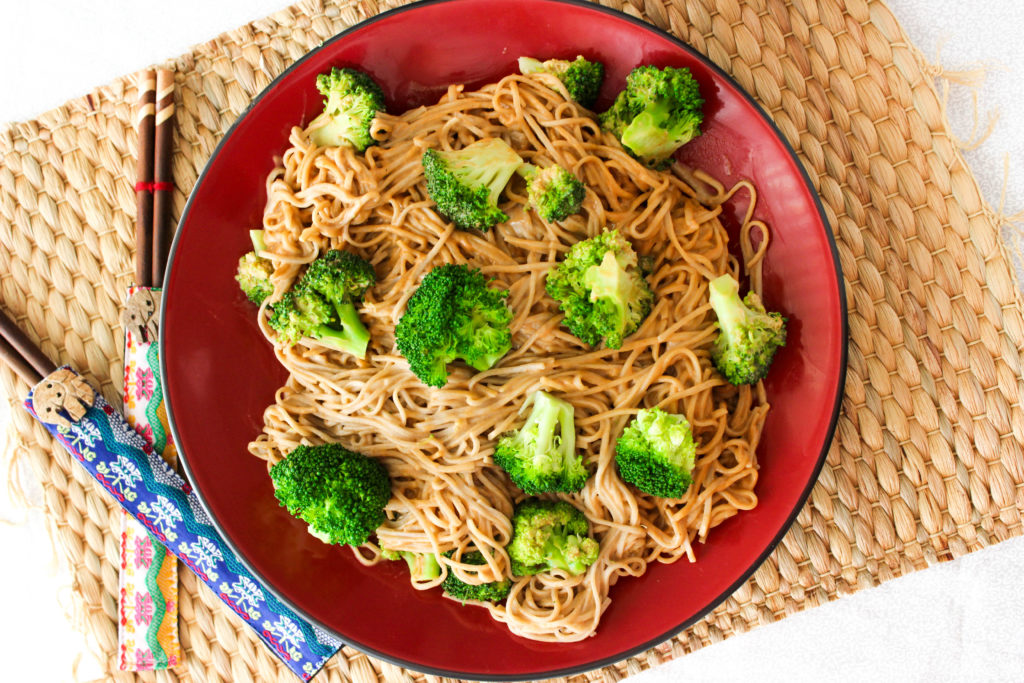 Save
Save
Save
Save
Save
Save