Pecan Chocolate Chip Cookies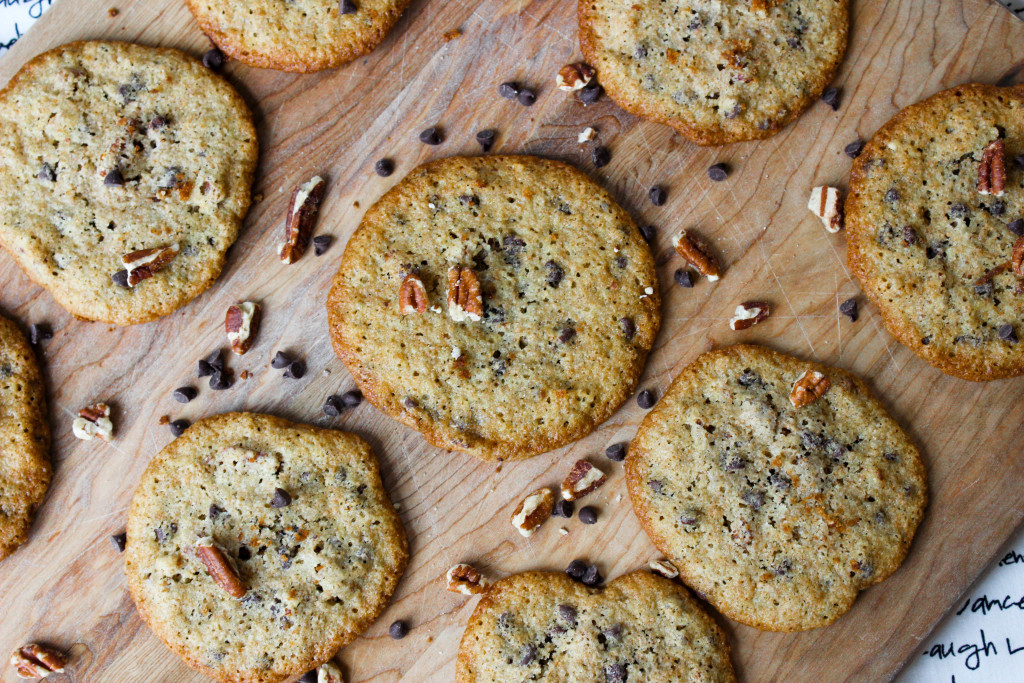 They night I made these cookies I was craving something crispy. I know that sounds odd for a cookie considering most people want a nice, soft, chewy cookie that just melts in their mouth. Not me…at least not that night. I was trolling the internet to find a cookie that seemed to match what I was craving and somehow I couldn't! The closest thing I found was a vegan recipe that called for a lot of ingredients that I didn't have. So, I improvised.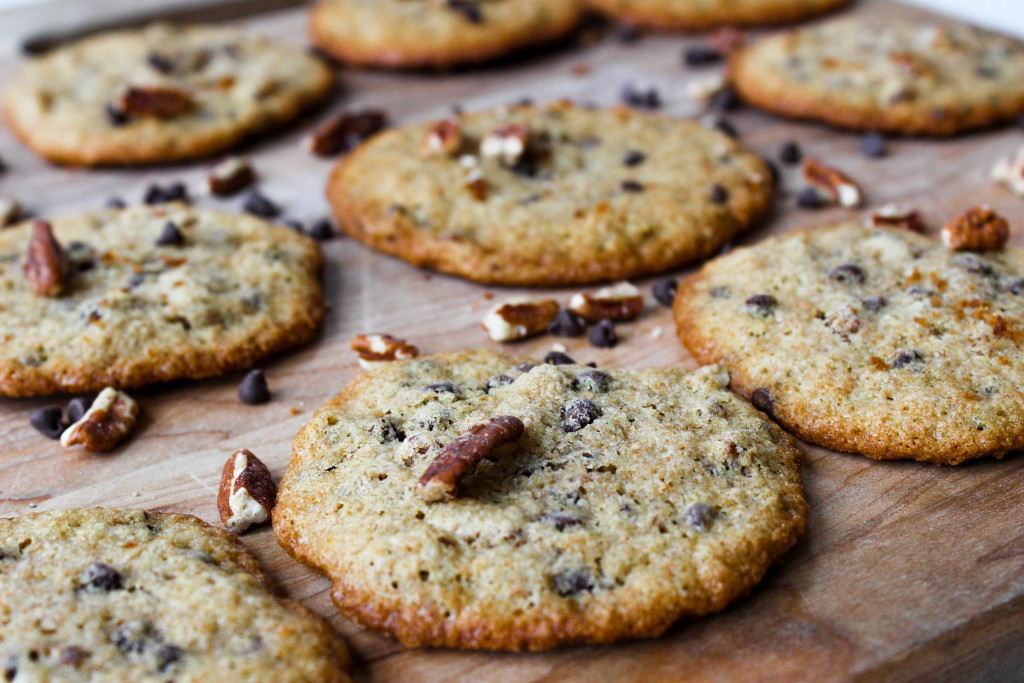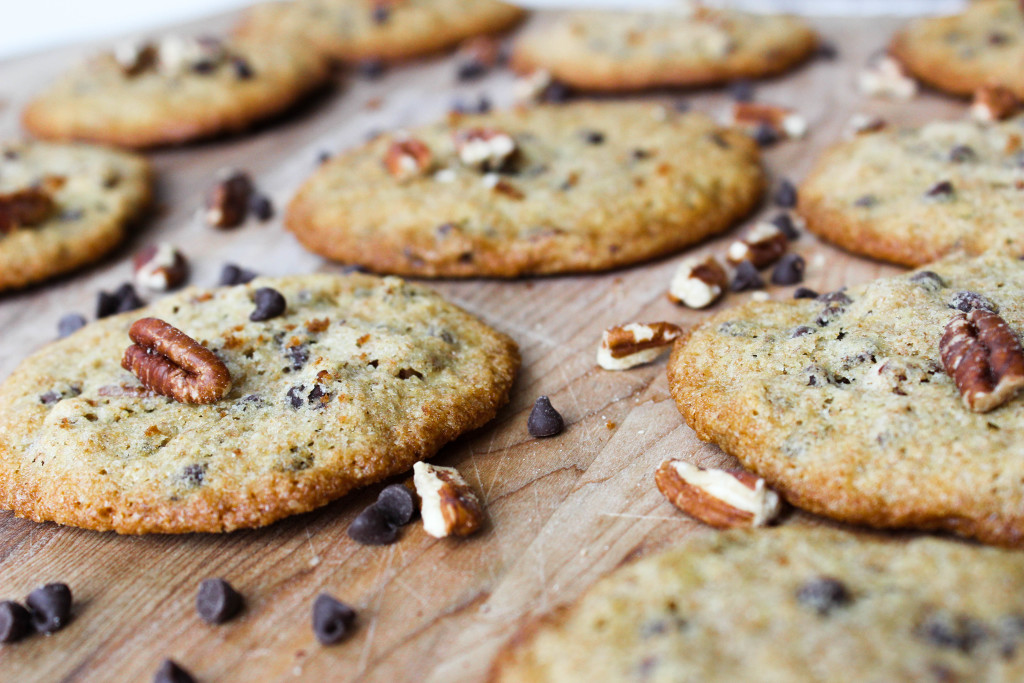 The night I made them, we ate them… all… like as soon as they were coming out of the oven. They were crispy, buttery, chocolaty, nutty, and perfect with a nice big bowl of vanilla ice cream. *my mouth is watering just thinking about it*. I remember my dad even saying how delicious they were and my mom was continuously grabbing for them. Since I don't have lights for shooting, I made them again the next day just so I could photograph them since there were none left. Same result — all gone.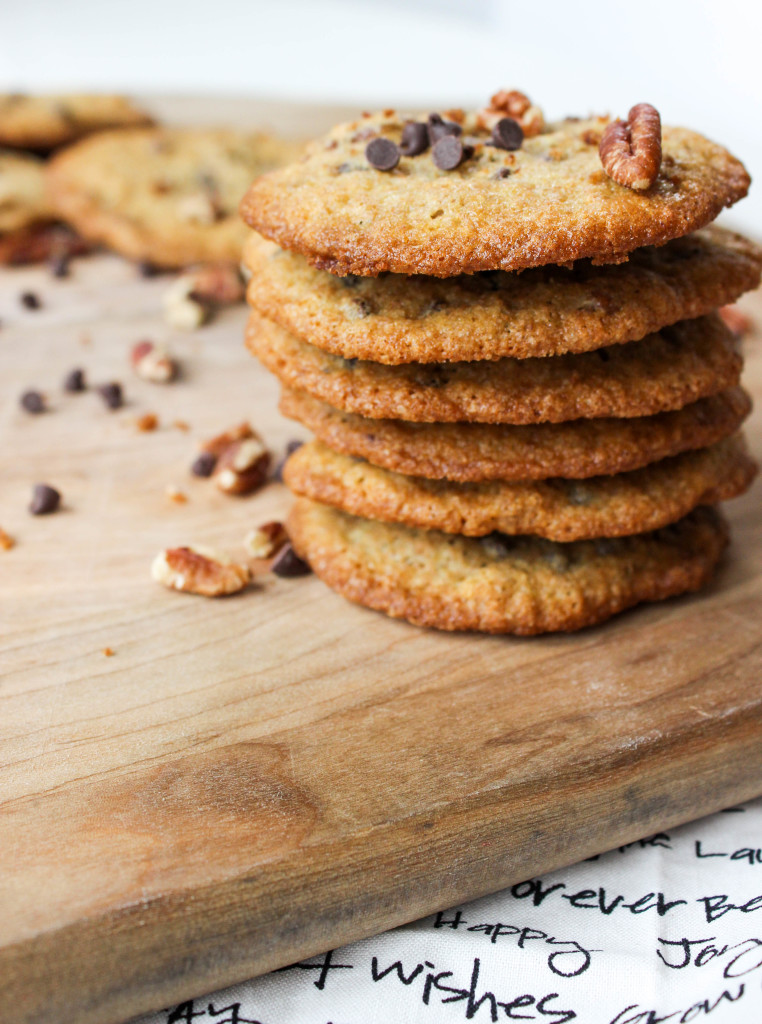 I tried these with walnuts also and they were really delicious. For some reason, I like them better with pecans even though I actually like the taste of walnuts better. Weird how that happens sometimes. I also highly recommend using mini chocolate chips. Since these are fairly flat cookies, larger chocolate chips would stand up a little bit more and not really mold into the cookie with the pecans. However, if you like bigger pieces of chocolate then by all means, go right ahead.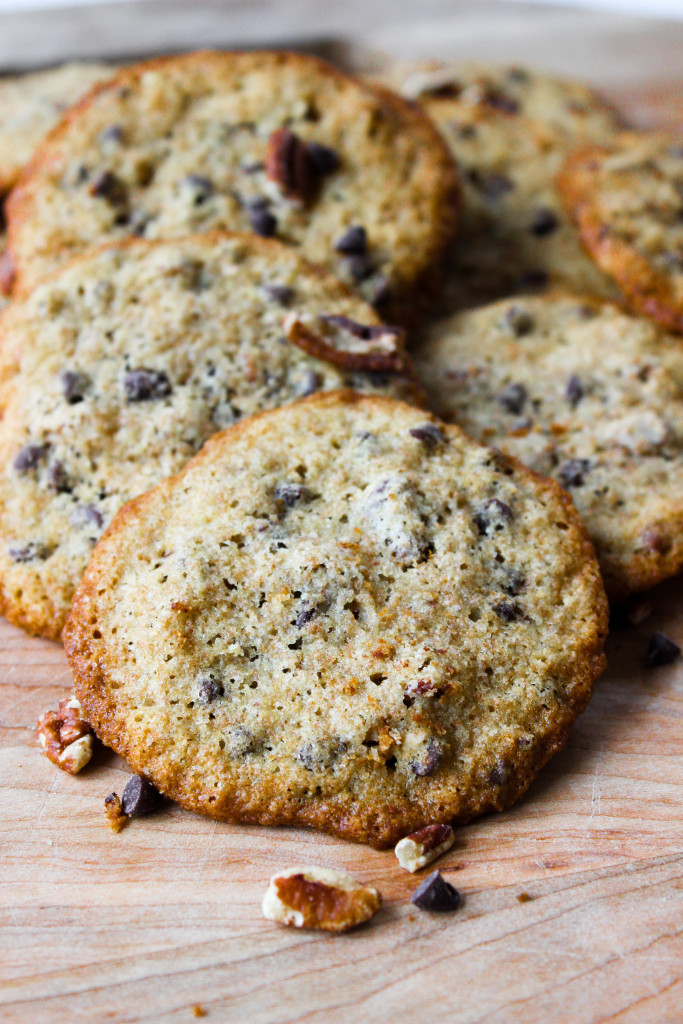 Pecan Chocolate Chip Cookies
(makes about 24 cookies)
Ingredients:
1 stick (1/2 cup) very softened butter
1 egg
1 cup sugar
1 cup flour
1 teaspoon baking soda
1 teaspoon baking powder
1/2 teaspoon salt
2 tablespoons milk
1 tablespoon maple syrup
1/2 cup mini chocolate chips
1 cup chopped pecans
1. Pre heat oven to 350
2. Combine flour, baking soda, baking powder, and salt in a bowl. Set aside
3. Cream together butter and sugar, then add the egg. Once combined, slowly add the flour mixture until just incorporated (batter should be WET)
4. With the mixers still on, add the milk and maple syrup.
5. Stir in chocolate chips and pecans
6. Bake by the tablespoon for about 12 minutes