Pina Colada Chia Pudding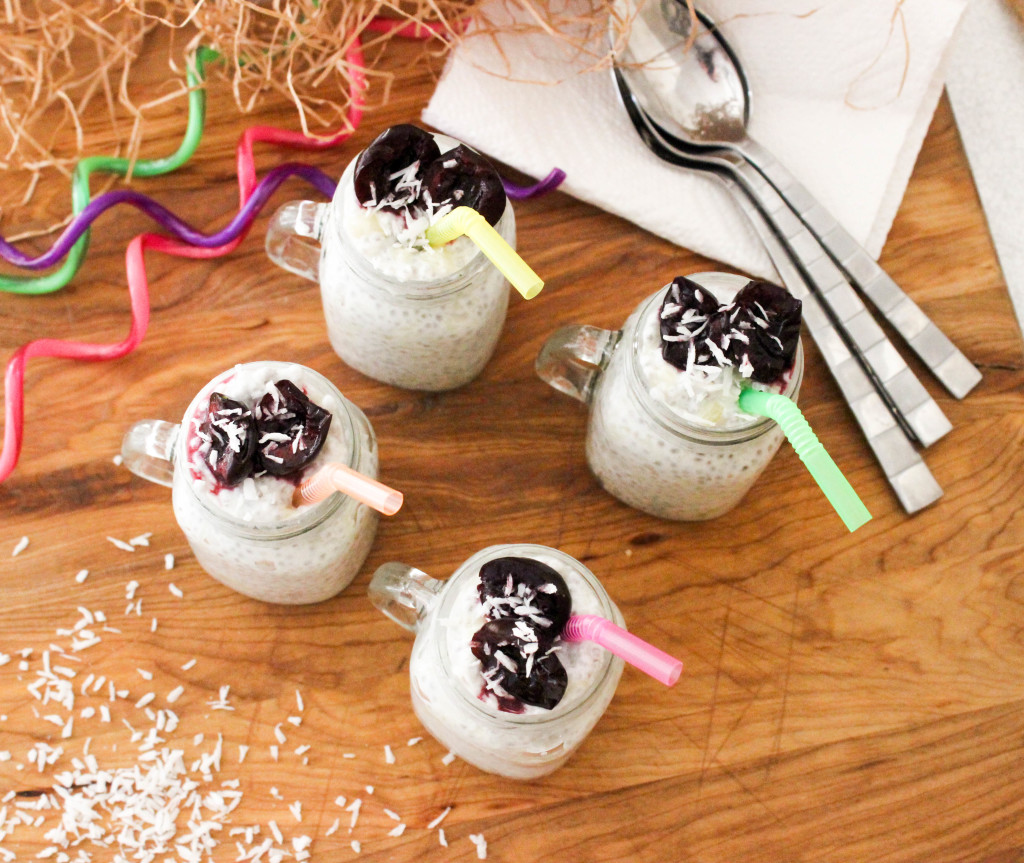 My first memory of pina coladas happened when I was in elementary school. We were living in El Salvador and went on vacation to Fantasy Island where we spent time in the sun and sand. While my sister, dad, and grandpa went to do the 'crazy' things like scuba diving (I was not a fan of swimming with fish… at all), my mom and I stayed on the beach where I got to swim in a small sectioned off ocean area (fishy free) and my mom got to sit in her lounge chair as the waiter brought her pina coladas (lol). I don't think I knew at the time what they were, but I'm glad that I know what they are NOW since they are delicious!
Boozy or not, I love the flavor combinations of pineapple and coconut. I also love fresh cherries, the deep red color, which is why I chose to use those in this pudding instead of the typical maraschino. This chia pudding was delicious and I'm pretty sure I ate it everyday for a week. It is extremely refreshing especially in the summer heat and tastes better the longer it sits. I would be tempted to add a little bit of coconut or mango rum to these as a boozy treat, but I also enjoy the flavors as is.
Side note – I love the store Michaels. I mean, how cute are these little jars? I found them on sale for $2 when they are normally $10! Just a piece of advice, if you are not on their email list, you should get on it ASAP. They send out great coupons which can give you even more of a discount because it's always great to have some cash off from time to time.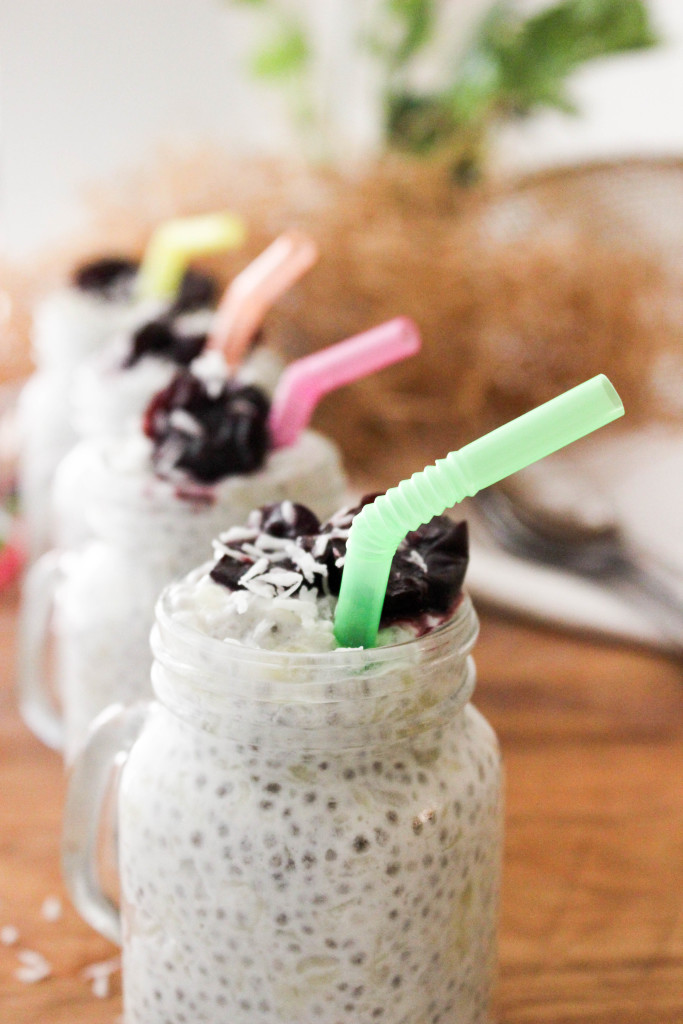 Pina Colada Chia Pudding
Makes 4-6 servings.
Ingredients:
1 can coconut milk
1/4 cup chia seeds
1 – 8 oz can crushed pineapple (with juice)
3 tablespoons maple syrup
dash of coconut extract
1/2 cup shredded coconut
fresh or maraschino cherries
Combine all ingredients EXCEPT cherries in a bowl and mix until fully combined. Let sit in the fridge for at least 1 hour or overnight is even better!
Portion and top with cherries!