Pumpkin Pancakes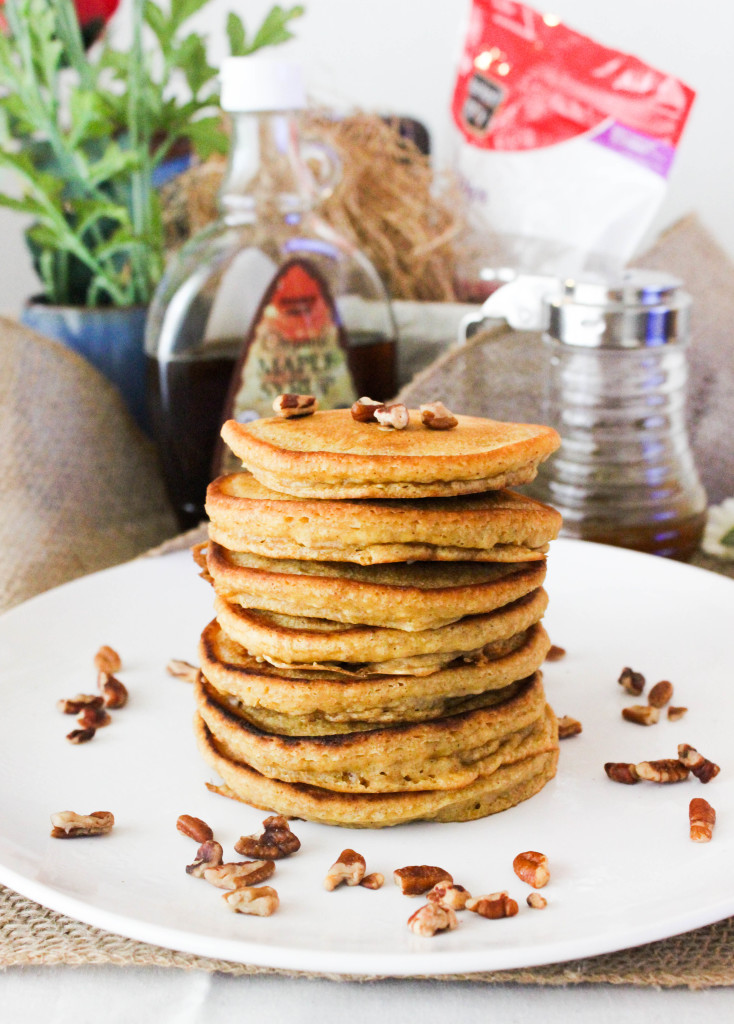 When it comes to pumpkin and fall, I'm not basic (if you know what I mean). I don't run to Starbucks to get a pumpkin spice latte, I don't obsess over pumpkin pie, and I don't put pumpkin spice in everything. However, for some reason I was craving pumpkin the other day, specifically with granola — odd. I found a recipe that was delicious but recipes almost never call for a whole can of pumpkin, so here I am sitting with some leftover pumpkin puree, too cheap to throw it out, and too 'not into it' to try to make something fancy.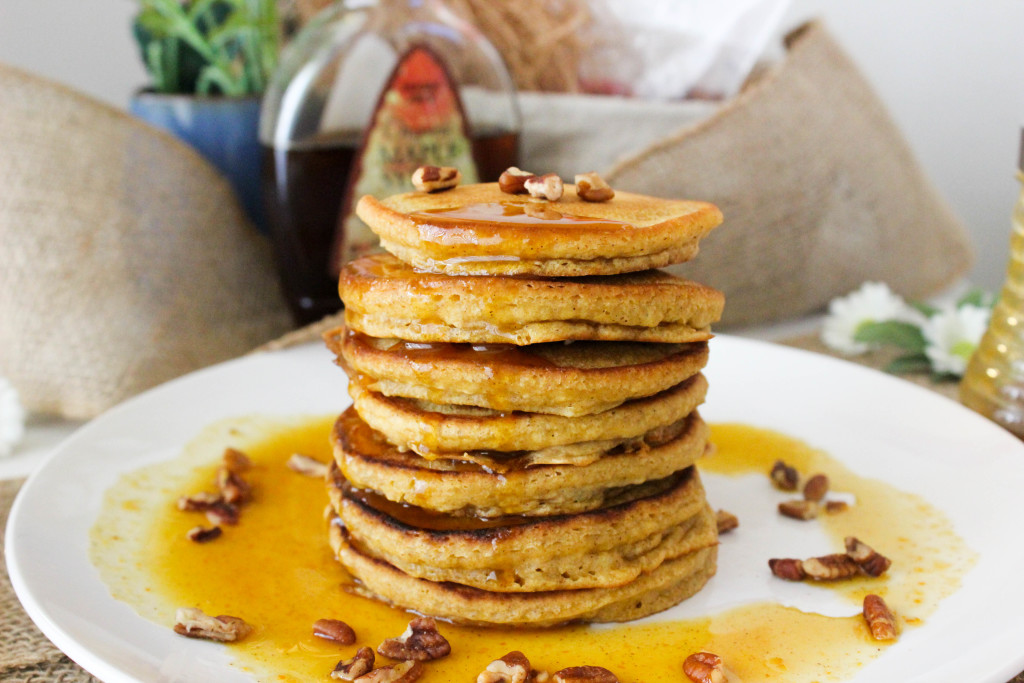 I put it in the fridge and thought "I'll think of something later" and went to bed. The next morning, I decided I wanted to make pancakes but wasn't sure what kind. When I opened the fridge, there was the pumpkin staring right at me. So I resigned to the pumpkin gods and made these pancakes.
They came out WAYYYYY better than I expected. Fluffy, moist, pumpkin-y, and crispy around the edges, just the way I like it! I think that my favorite part though was the syrup. I took regular maple syrup, added more pumpkin puree to that as well as pumpkin spice and popped it in the microwave. You get that extra punch of pumpkin in a sweet orange syrup that is oh so divine especially topped with pecans.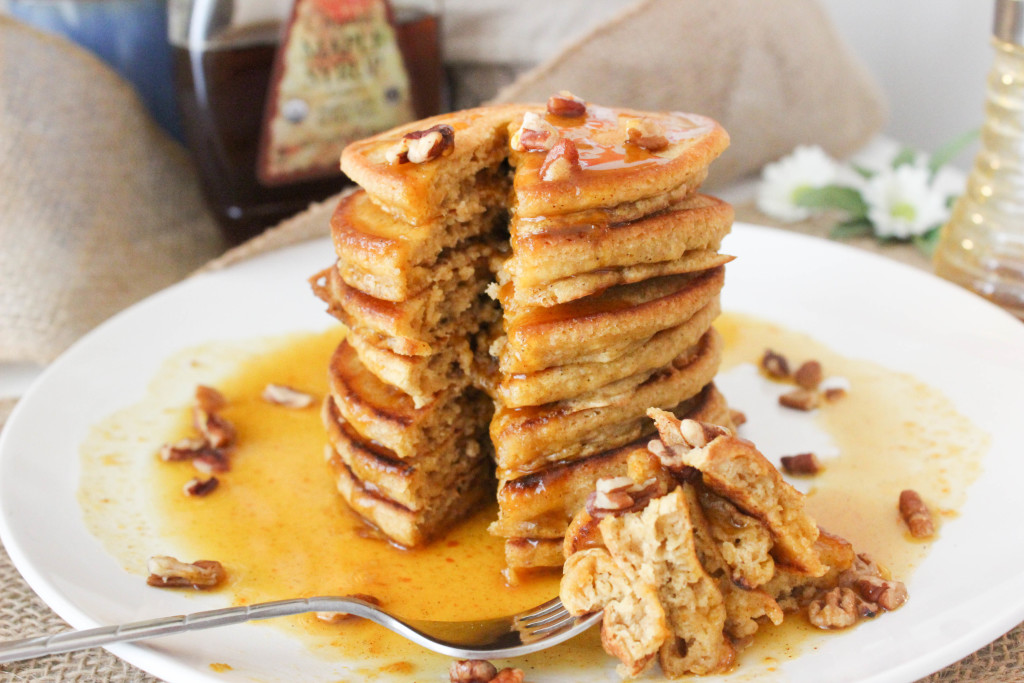 Pumpkin Pancakes
Makes 6-8 pancakes
Ingredients:
1 cup flour
2 tablespoons brown sugar
3/4 tablespoon baking powder
pinch of salt
1/2 c + 2 tablespoons almond milk
1/4 teaspoon vanilla
3 tablespoons pumpkin puree
1 teaspoon pumpkin pie spice
1/2 teaspoon cinnamon
coconut oil for cooking
pecans for topping (optional)
Pumpkin Maple Syrup:
1/2 cup maple syrup
2 tablespoons pumpkin puree
sprinkle of cinnamon and pumpkin pie spice
Combine ingredients for pumpkin maple syrup in a small bowl. Microwave for 30 seconds and set aside.
In a small bowl, combine flour, brown sugar, baking powder, and salt. Set aside
In a medium bowl, combine almond milk, vanilla, pumpkin puree, and spices. Whisk to combine.
Add dry ingredients into the wet ingredients and whisk well. (Add more almond milk if you desire a thinner pancake)
Heat coconut oil in a large pan and cook pancakes until they begin to bubble on one side, then flip.
Serve with pumpkin maple syrup!