Quinoa Lentil "Meatballs"
Quinoa Lentil "Meatballs"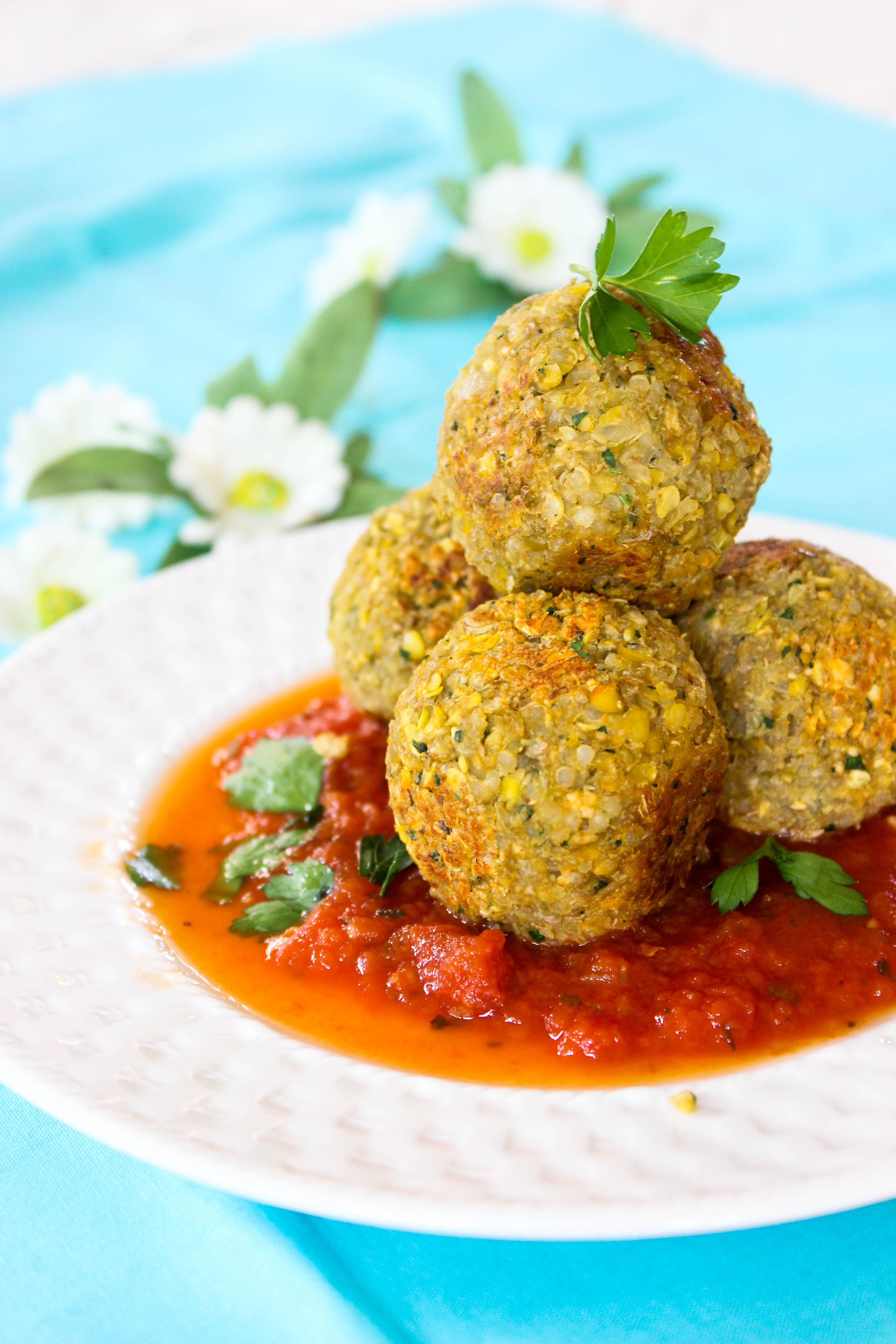 I decided to try to make some quinoa and lentil balls after I made the executive decision to make dinner for my parents! I wanted them to focus on more plant based cuisines and since my dad's favorite meal ever is spaghetti and meatballs, this recipe was a no brainer as one of the first meals we would have!
The "meatballs"  are hearty, flavorful, and delicious! They hold together really nicely and are a great addition to any spaghetti night. My personal favorite is covering them in homemade tomato sauce and nutritional yeast :P.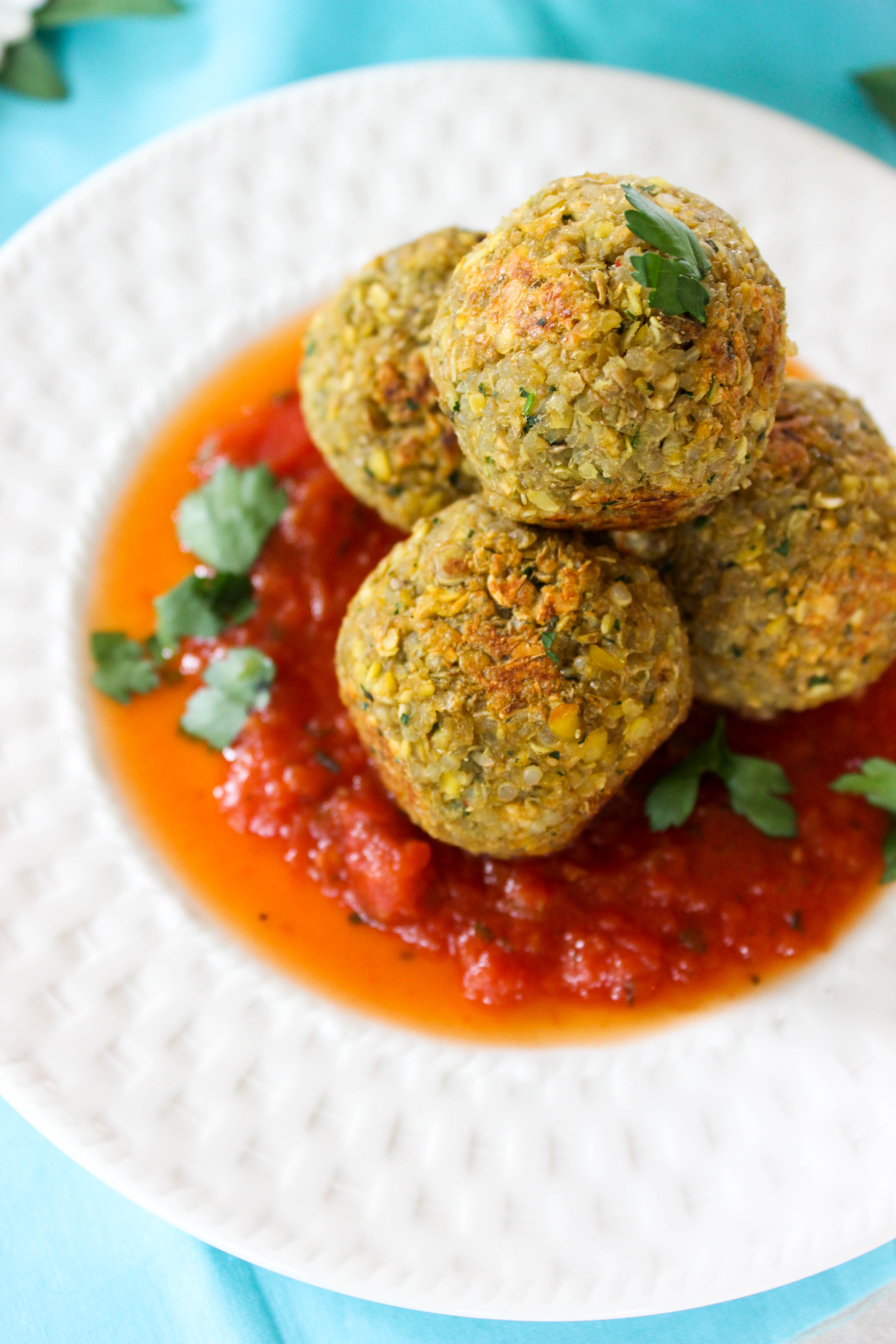 Quinoa Lentil "Meatballs"
Makes about 20 balls
2 cups cooked and cooled quinoa
2 cups cooked and cooled green lentils
1/2 onion – chopped (sauteed if desired)
2 garlic cloves – minced
1/2 cup rolled oats
1 tablespoon tomato paste
1/4 cup roughly chopped parsley
2 tablespoons roughly chopped basil
2 tablespoons nutritional  yeast
1 teaspoon fennel seed
salt and pepper to taste
In a food processor combine the onion, garlic, oats, tomato paste, parsley, basil, nutritional yeast, and fennel seed. Process for about 1 minute until all ingredients are combined.
Add 1.5 cups each of the quinoa and lentils and process with the other ingredients. You want this to be somewhat smooth — just easy enough to ball up so it sticks together.
Mix in the remaining 1/2 cups of lentil and quinoa until all combined. Add salt and pepper to taste.
Pre-heat a pan with about 1 teaspoon olive oil. Roll lentil quinoa mixture into balls using about 2 tablespoons per ball. Place on the hot pan, rotating about every minute to make sure all sides get brown.
Once all meatballs have been browned, you can either enjoy them at this point, or bake them in a 350 oven for about 15 minutes to dry out a little bit more.
Serve with your favorite tomato sauce and spaghetti!