Red Lentil Corn Chowder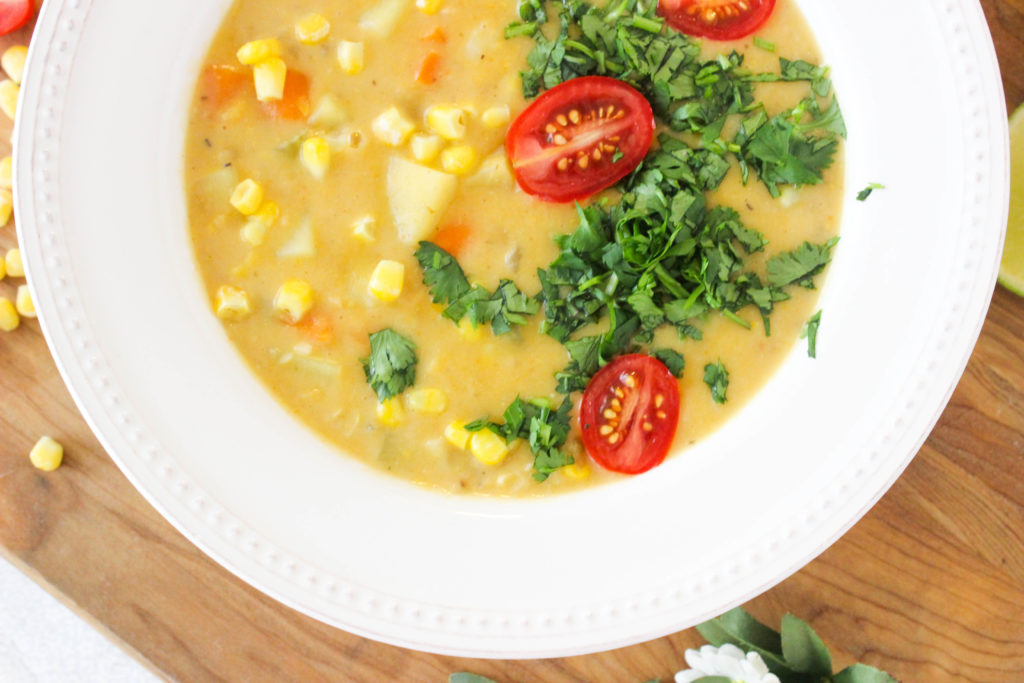 It might be summer but does anyone really ever get tired of soup? I know that I don't. There's just something so comforting about a big bowl of hot soup either as a meal or as a side, that makes me want to eat soup all year round.
This recipe is an adaptation from Sweet Potato Soul's recipe which is fantastic. I first found her recipe and was skeptical to try it but I'm so glad that I did because it turned into this! I added old bay to give it more of a chowder base and red lentils for color and protein.
We love eating this soup because it's so incredibly filling and also crazy easy to make. Only about 30 minutes from start to finish and dinner is served!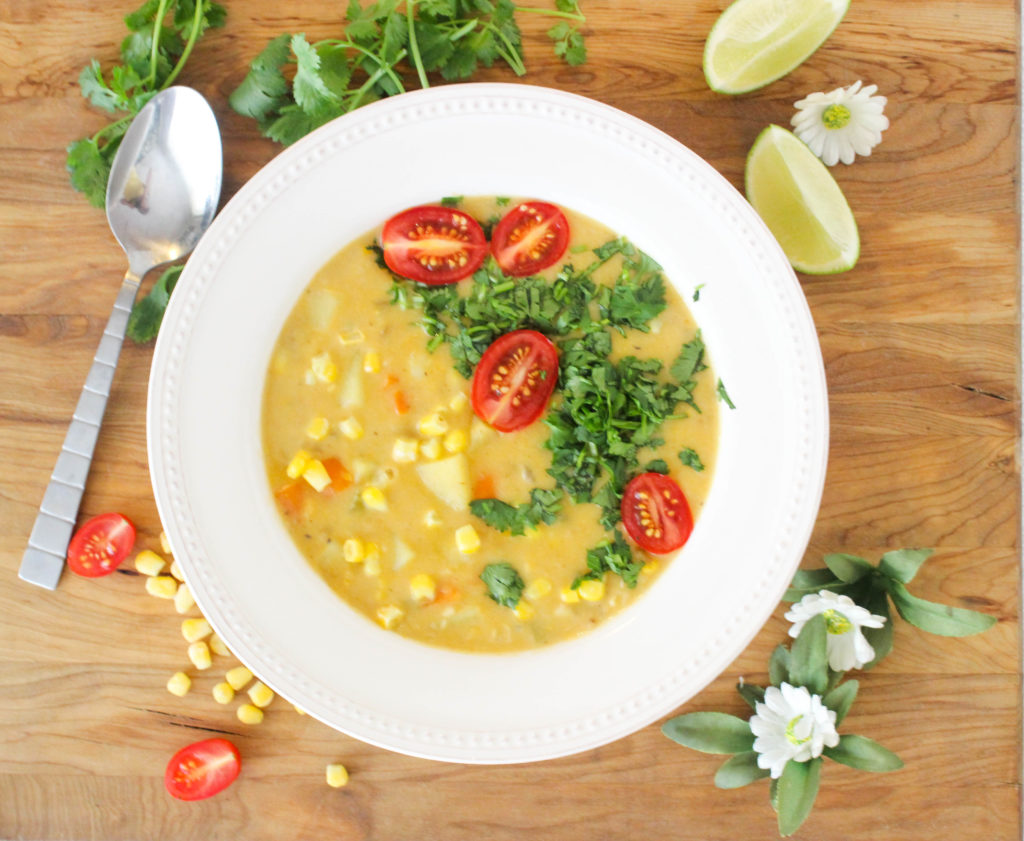 Red Lentil Corn Chowder 
Serves 4-6
Ingredients:
2 tablespoon oil
1 small onion diced
2 garlic cloves minced
3 stalks celery – small diced
3 small carrots – small diced
2 yukon potatoes – small diced
2 cups corn (frozen or fresh)
1 – 14 oz can coconut milk
4 cups vegetable broth
1/4 teaspoon chili flakes (optional)
1 tablespoon old bay
1/2 cup red lentils
salt and pepper to taste
cilantro for serving
lime juice serving
diced tomato for serving
Saute onion, garlic, celery, carrots, and potatoes in a large stock pot with oil until just begining to get tender (about 4 minutes). Add in salt and pepper to taste, chili flakes, and the old bay seasoning. Stir to combine.
Add in your vegetable broth and coconut milk. Bring a boil and add the red lentils and corn, then reduce soup to a simmer. Cook about 20 minutes or until the lentils and vegetables are tender.
Remove 1/2 the soup and place in a blender to liquefy until smooth. Add back into the soup. Serve with cilantro, lime, and diced tomatoes!