Roasted Cauliflower and Tahini Salad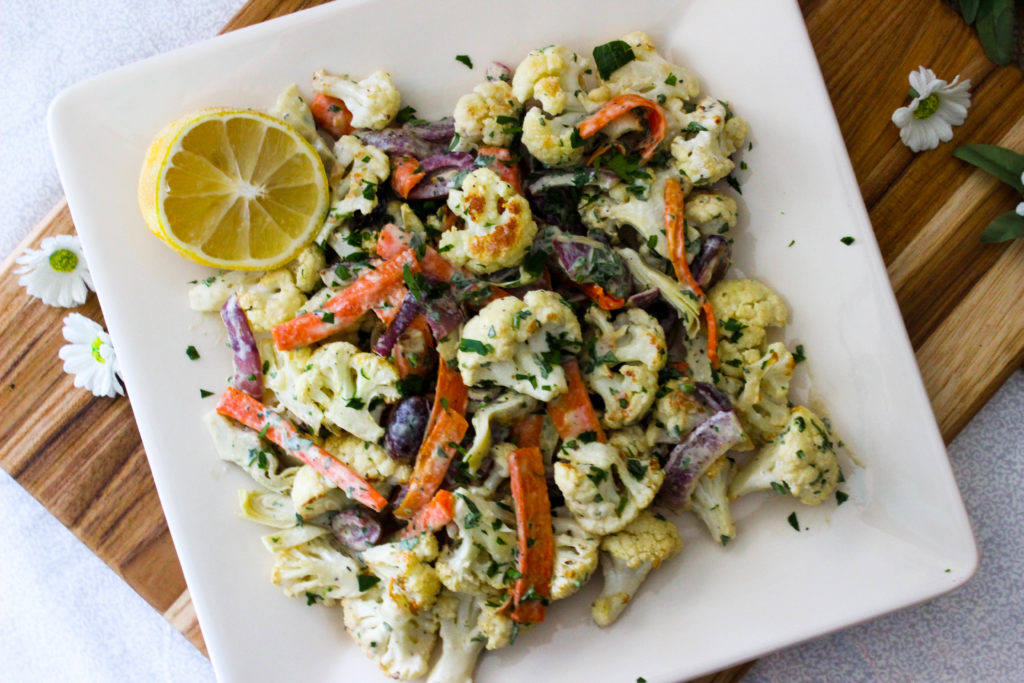 I have always love roasted cauliflower, but when I went to visit my parents in Israel over Christmas break, I realized how much everyone else loves roasted cauliflower as well! It's soft but still has crunch, and has a delicious roasted flavor! I saw cauliflower on every menu but there was one dish that stood out to me. We went to a restaurant and ordered the roasted cauliflower salad and I was HOOKED!!! The depth of flavor was delicious, it was loaded with roasted veggies, and was paired with a lemony tahini dressing that was irresistible. I knew that I had to recreate this, so I did.
This salad was DELICIOUS! Light in flavor, loaded with veggies, and definitely didn't last long in our fridge! In fact I think we ate the whole thing in like 2 days…maybe 1. I can't remember because it was gone so quickly! What I love the most is that it's a vegetable salad which goes great as a side to almost anything. Plus, it has a delicious tahini lemon dressing that coats all the nooks and cranies so you get some serious flavor! The best part though is the freshness of the parsley. It definitely brightens everything up and gives a great herb flavor.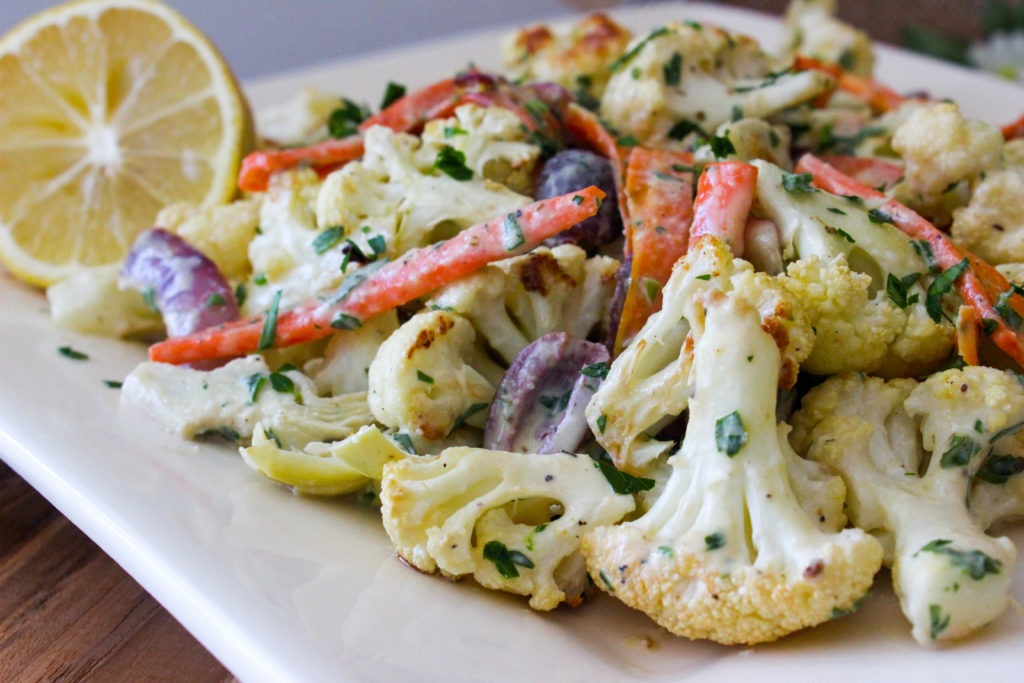 I made this salad probably once every 2 weeks. It keeps really well in the fridge and is so tasty. If you can't find tahini or don't like the flavor, I've also made the dressing with hummus which is equally as good. Options people, you got options! Give this a try and you'll see why we fell in love HARD with this roasted cauliflower goodness.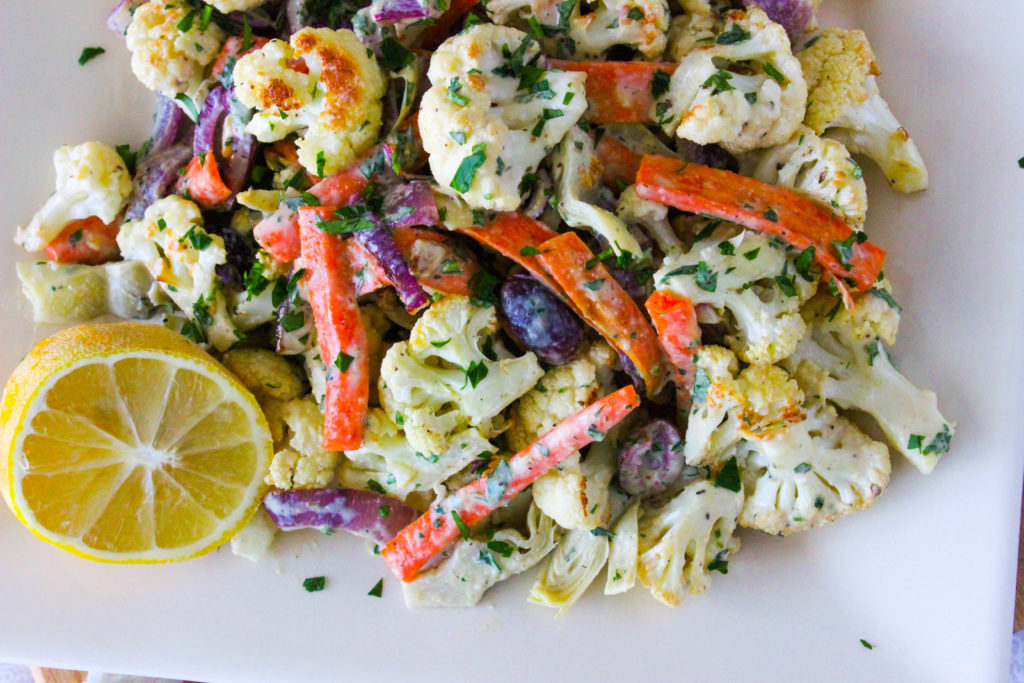 Roasted Cauliflower and Tahini Salad
Ingredients:
1 large head of cauliflower – broken into pieces
2 carrots – peeled and cut lengthwise
1/2 purple onion – cut lengthwise
1/4 cup halved kalamata olives
1/2 cup quartered artichokes
1/4 teaspoon dried oregano
1/4 cup chopped parsley
1/3 cup tahini (or hummus)
Juice of 1/2 a lemon
salt and pepper to taste
olive oil
Preheat oven to 375
Place cauliflower, carrots, and onion on a baking sheets. Drizzle with olive oil, salt, pepper, and oregano. Roast in the oven for 15 minutes, stir, then roast for another 15 minutes. Remove and let cool
In a large bowl, combine tahini, lemon juice, and salt and pepper to taste. Add in olives, artichokes, and roasted cauliflower. Toss to combine.
Finally, add in chopped parsley and mix well. Serve hot, room temp, or cold!