Roasted Cauliflower Shakshuka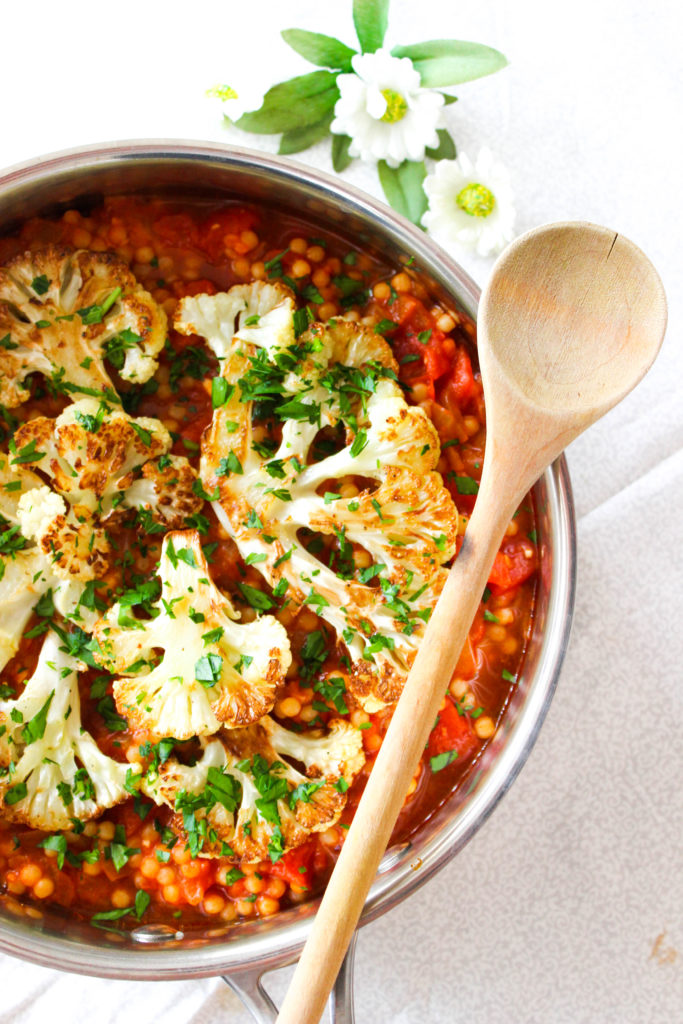 HAPPY NEW YEAR! I can't believe that this January marks the 3rd year that I've been blogging. It's kinda crazy and at this point I had massive dreams of being instafamous, but I'm content with holding off as long as I get to share my recipes with the world! It could also be attributed to the fact that I didn't blog at all in December and instead used the time to create new recipes, travel to Israel, work Christmas parties, and of course just hang out.
Now, let's talk Shakshuka. Ever since going vegan it seems as though shakshuka is the next big thing! Not being able to eat eggs, I always just disregarded it and thought "meh, it's whatever". That was until I was in Barnes and Noble one day, looking through copious amounts of cookbooks of course, and I came across Molly Yeh's cookbook "Molly on the Range". I had heard about this book previously and decided just to take a peek. After all, it wasn't vegan. IT BLEW MY MIND! So many interesting things with different flavors, pretty much all recipes could be adapted in some way to be vegan, and filled with perfect photos for every recipes <— that last one there is the kicker.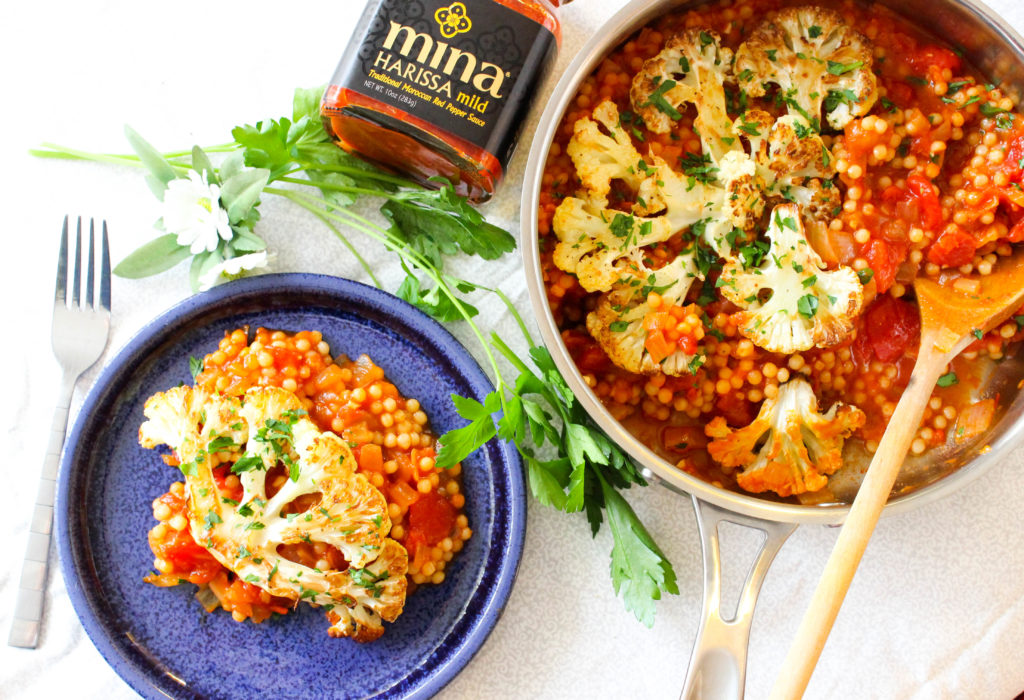 I saw this shakshuka recipe and decided that I had to try it soon, but I walked out of the store without the book. My boyfriend, being the super sleuth that he is, went back to the store that same week and hoarded the book until he gave it to me for Christmas. I immediately read the book cover to cover and got ingredients to make this shakshuka.
Amazing. The flavors were sooooo good (well, I have to admit that I added more that the amount of spices she called for, but to each their own right?). Sweet, smokey, rich, just everything! I loved the addition of Israeli couscous which made it a meal — because let's be honest here, I always need more food. I made this for a brunch we had with friends on New Years Day and everyone loved it! Not to mention, the presentation is stunning :)!
This recipe is seriously sooooo easy and surprisingly quick to make. If you're a vegan and need shakshuka in your life, then you need to try this! Oh — and now I'm also addicting to harissa. Thanks Molly!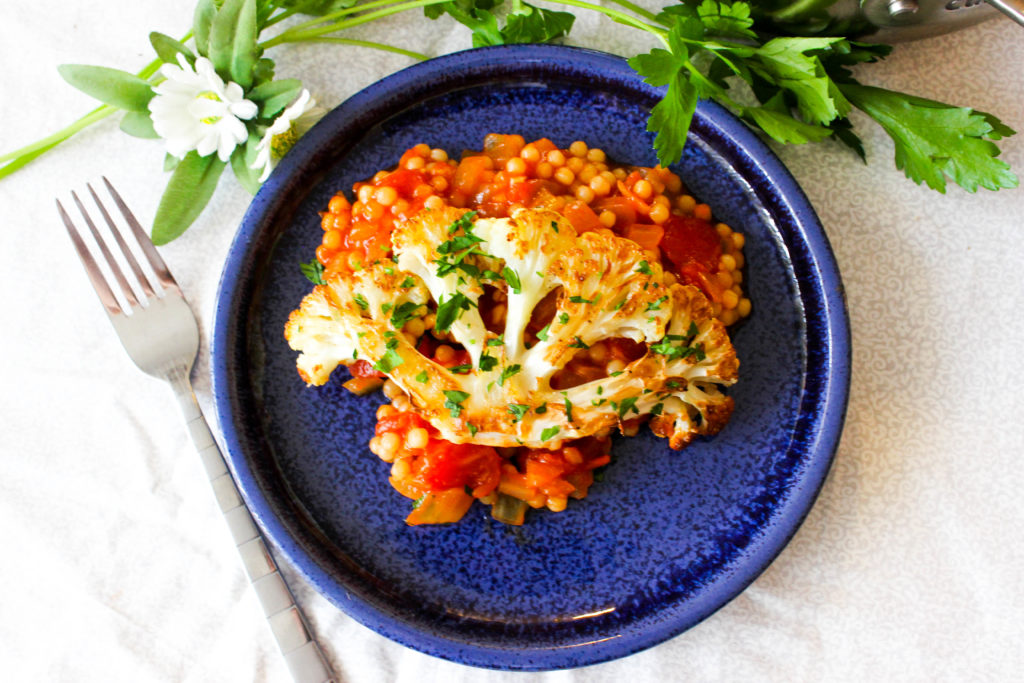 Roasted Cauliflower Shakshuka 
*Recipe adapted from Molly Yeh cookbook 'Molly on the Range'
Ingredients:
2 tablespoons olive oil
1 medium onion- small diced
4 garlic cloves- minced
1 heaping tablespoons cumin
2 tablespoons mild harissa (or more to taste)
1 teaspoon smoked paprika
1 – 28 oz can diced tomatoes
3/4 cup pearl couscous
1 cup veggie broth
1 head cauliflower
2 tablespoons fresh parsley – chopped
Preheat the oven to 400 degrees. Slice cauliflower into steaks and place in a single layer on a baking sheet. Coat with olive oil, salt and pepper to taste, and roasted for 30 minutes flipping each cauliflower steak half way through cooking.
In a large saucepan, saute onion until translucent. Add the garlic, cumin, harissa, and smoke paprika. Cook until fragrant. Add tomato paste and diced tomatoes. Stir to combine.
Add the broth and israeli couscous. Stir to cover all the couscous. Bring mixture to a simmer, cover, and cook for about 20 minutes or until couscous is cooked (stirring occasionally) about 20 minutes.
When finished, decorate the top with the cauliflower and sprinkle with parsley.