Roasted Cauliflower with Leeks and Tarragon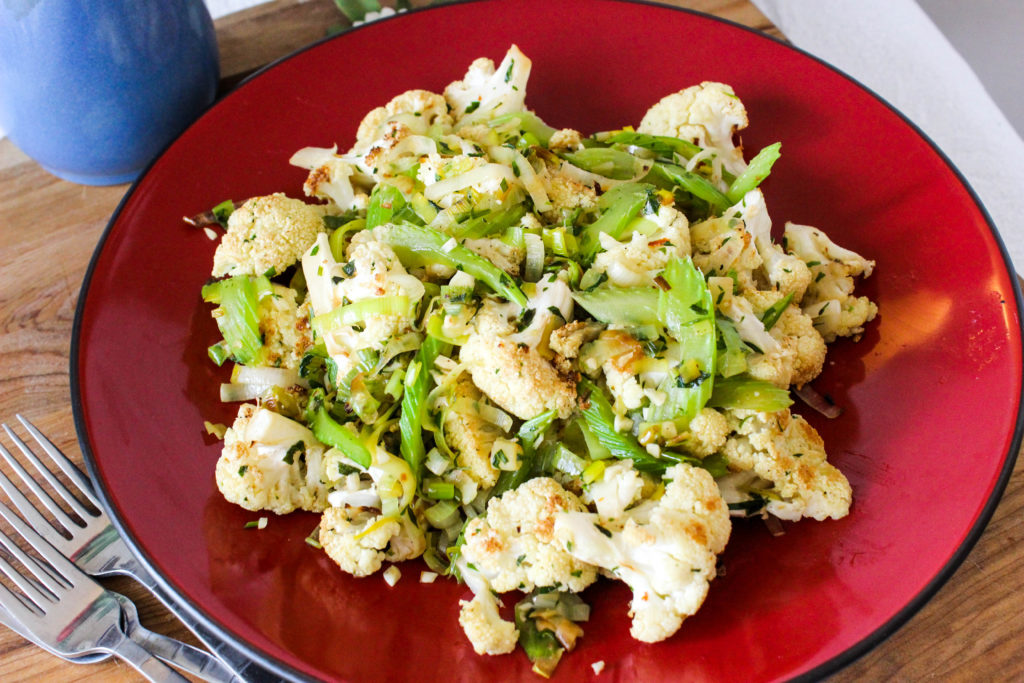 This recipe is definitely a show stopper! It was inspired by a soup that I was making for one of my clients which used cauliflower, leeks, and tarragon with chickpeas and cashews to make it creamy. I thought the flavor combination was so amazing that I had to recreate a recipe just for myself!
I love the depth of flavor! You get spicy from red pepper flakes, anise from the tarragon, and sweet from the leeks. It's truly an explosion in your mouth! I remember taking a bite to my boyfriend and the second it went into his mouth, all I heard was "MMMMMM!" <– That's how you know it's good *wink*. It's becomes so irresistible once you start eating it that you may just get your intake vegetable intake with this one dish — you're welcome :).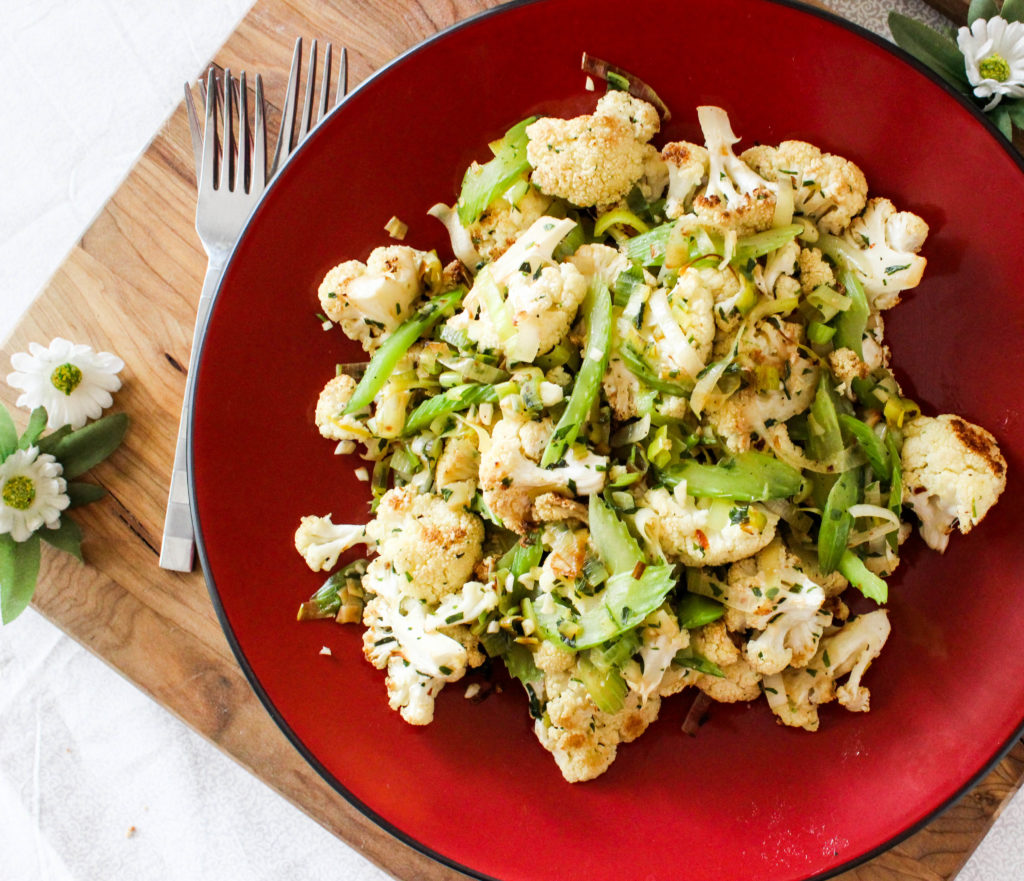 Roasted Cauliflower with Leeks and Tarragon
Serves 4
Ingredients:
1 head cauliflower
1 large leek
2 celery stalks – cut at an angle
3 garlic cloves
1/4 teaspoon red pepper flakes
1/4 cup fresh chopped tarragon
salt and pepper to taste
1/4 cup vegetable broth
Pre heat oven to 375. Cut the cauliflower into florets and place on a baking sheet. Toss with olive oil, salt and pepper and bake for about 25-30 minutes.
Meanwhile, in a large pan, saute leeks and celery in about 2 tablespoons of olive oil just until tender (about 5 minutes). Add in garlic and red peppers flakes and cook until fragrant. Add in vegetable broth and cook about 2 more minutes. Turn heat off and toss in cooked cauliflower and tarragon. Serve hot!