Salted Coconut Caramel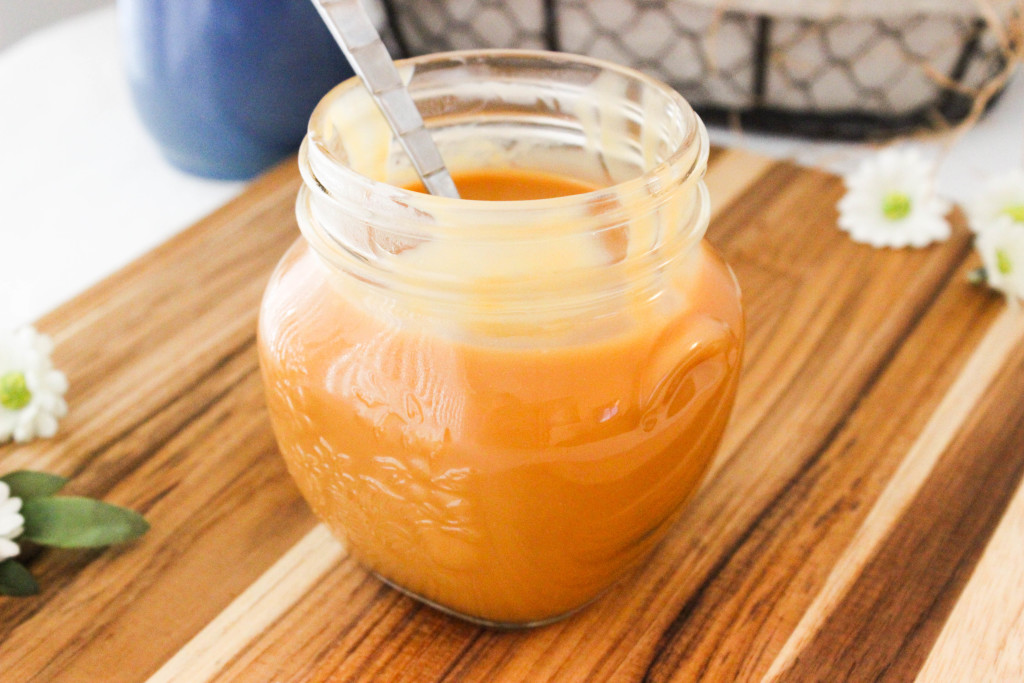 This recipe is stupid easy. I had home made vegan caramel on my counter in 10 minutes… 10. Minutes.
The hardest part about this recipe is the timing. With caramel, you have to boil the sugar until it becomes a golden brown. However, it can turn from golden brown to burnt in a matter of 10 seconds so you definitely have to watch it! It will begin to caramelize around the edges of the pot first, so by swirling it around (NOT stirring it), you will be able to mix the caramelized part with the whiter part to see the color 'truth'. Did that make sense? If not, take a look at these 4 part photos. The first photo is right when it starts to bubble, the second photo is about  3-4 minutes in, the third photo is the color that you want when you add the coconut cream, and the fourth picture is once you've added the cream!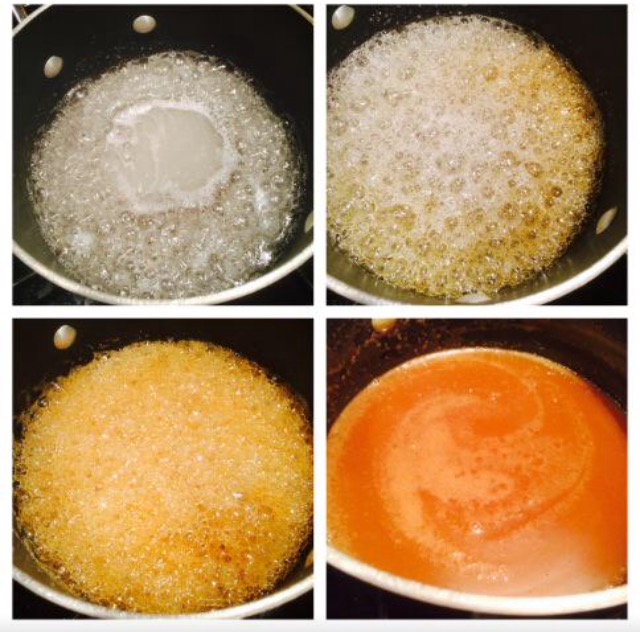 The first time I made caramel, I thought I had messed up. When I poured in the cream, the sugar seized and stuck to the spoon! However, this is what is supposed to happen. You will have to turn off the heat to add the cream, but turn the heat back on to help bring the temperature back to a boil. Then you'll be able to get a creamy consistency!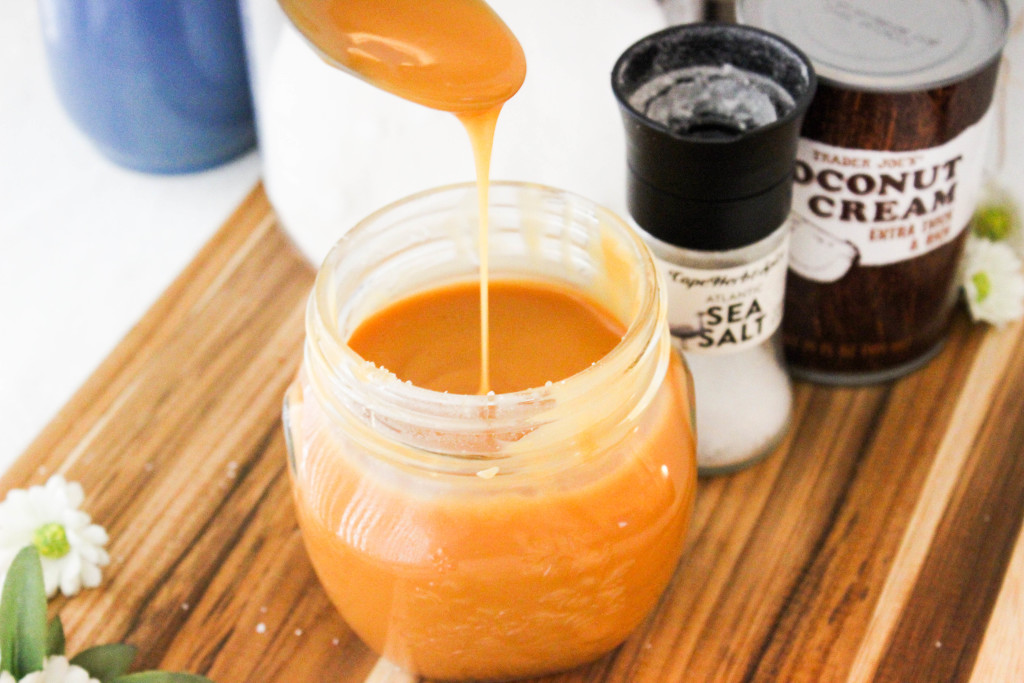 You can use the caramel right when it's done but it will be thinner. Leave it in the fridge overnight and in the morning you will have the most delicious caramel evaaaaaaa. I put this on everything – pancakes, ice cream, French toast, eat it by itself. You really can't go wrong.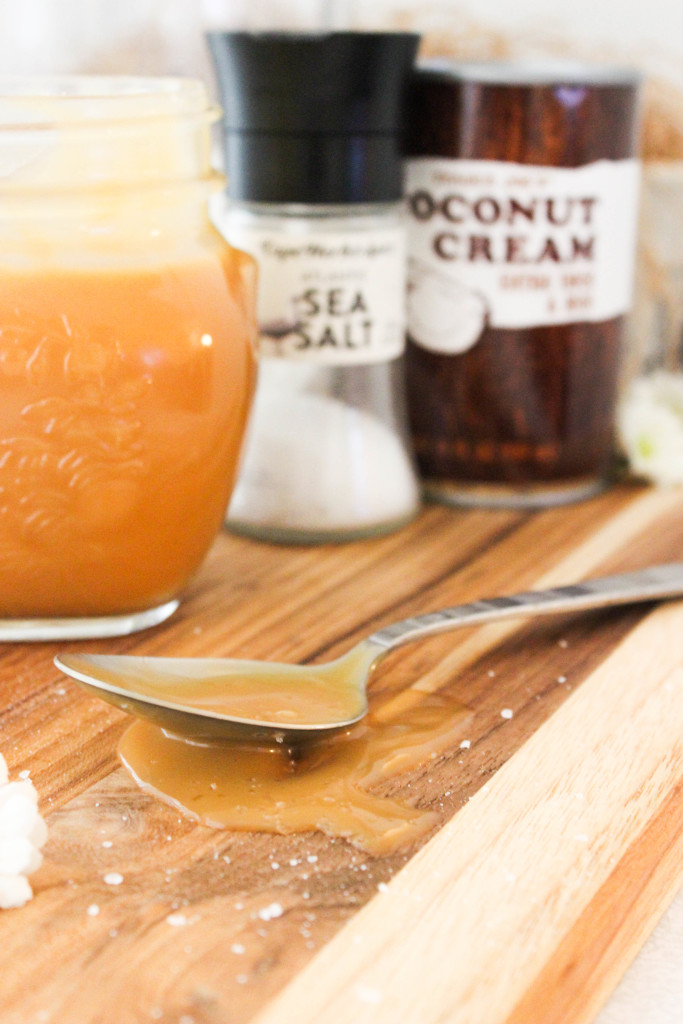 Salted Coconut Caramel
Ingredients:
1/2 cup water
1 1/2 cups sugar
1 1/2 cups coconut cream
1-2 teaspoons sea salt (start with 1 and add another if you feel you need it)
Bring water and sugar to a boil until begins to turn golden brown. Swirl pot often but do not stir! Once sugar begins to turn golden brown, remove from heat and stir in coconut cream. The mixture will bubble and congeal — you did not mess you! Keep stirring and turn the heat back on. Bring the mixture back to a boil and stir until all the sugar is dissolved. Let cool to room temp and stir in the salt. Store in fridge!
Note: you can use this right away but it will be liquidy. If you store it in the fridge overnight, or even a couple of hours, it will become thick and creamy!