Speckled Chocolate Chip Cookies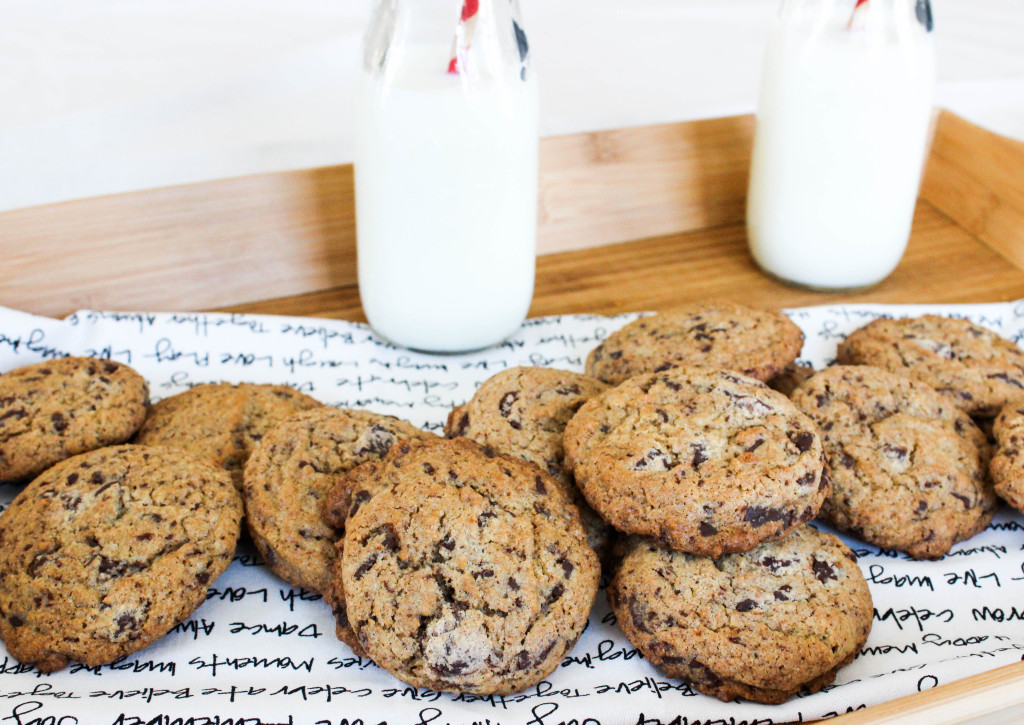 I haven't posted a cookie recipe in a while so let's do that! These are by far my FAVORITE chocolate chip cookie EVER. No seriously, they are so good. I originally found this recipe on The Flour Sack and after making it a couple of times, began to adapt the recipe to fit what I liked. At first, it just meant cutting the recipe in half, but after that I started to scale the ingredients a little differently and man oh man I would eat these everyday if I could.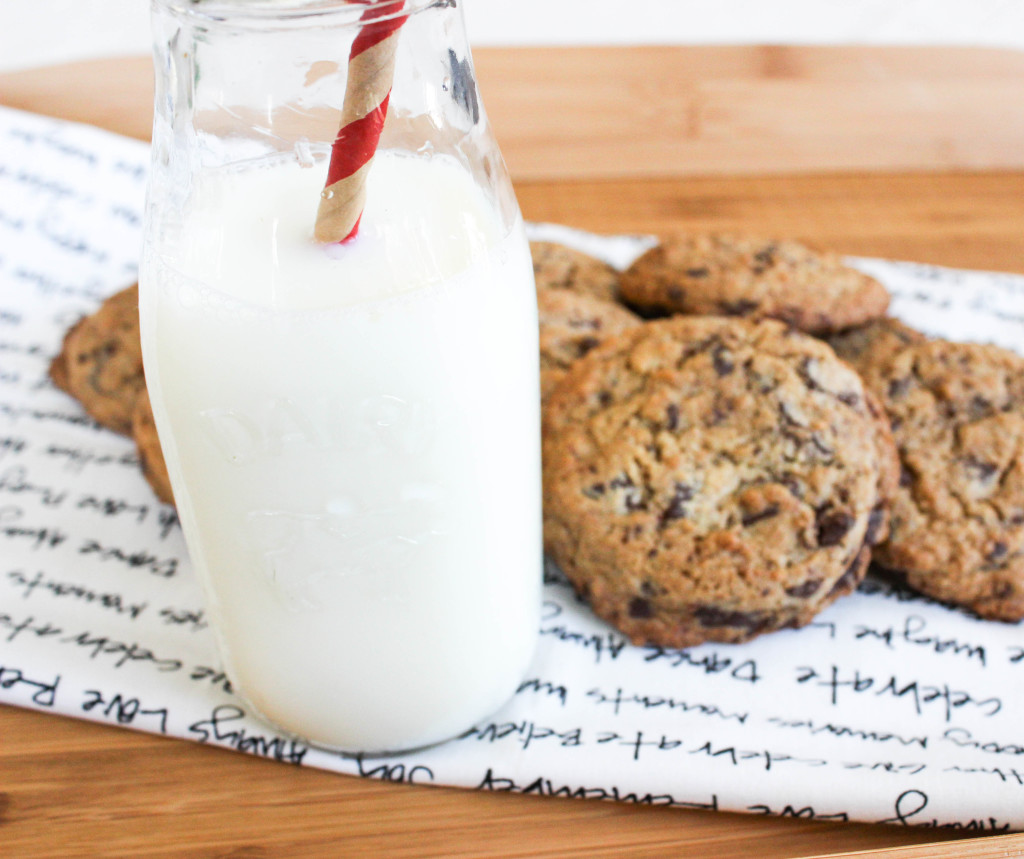 I think that my favorite part about these cookies is the chocolate. I'm a big fan of huge chunks of chocolate chips in cookies, but have you ever noticed that once you get to scraping out the last 4 or so cookies that none of them have any chocolate in them? It's really quite a shame. That's why I like to chop my chocolate before adding it to the batter so that you get nice chunks of chocolate, then you get little chunks of chocolate, but you never have a bite without chocolate! Plus, it makes them look pretty cute and speckled which I love just as much.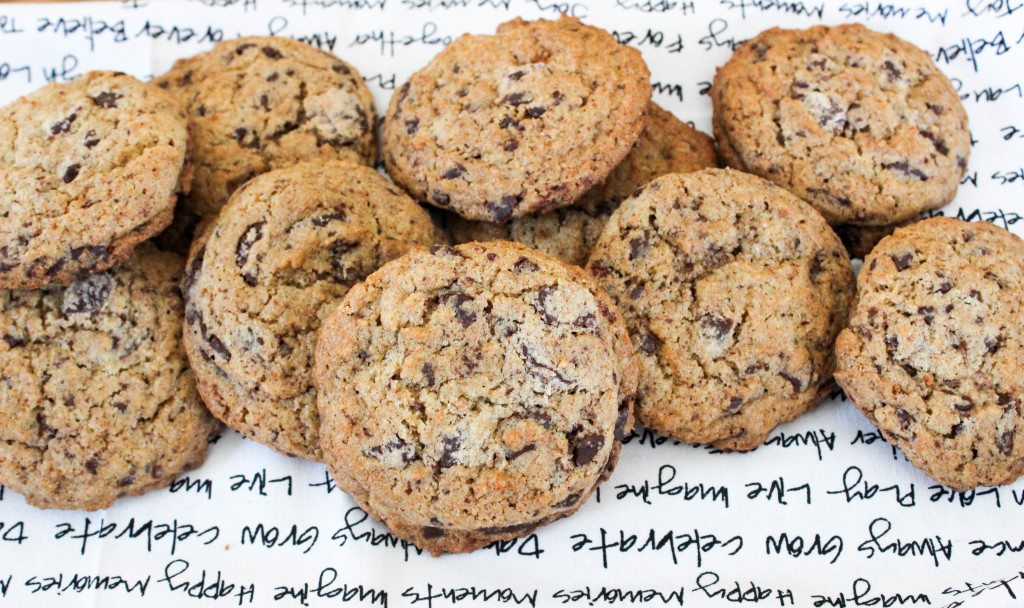 These cookies are crunch on the outside and nice and chewy in the middle. I always have to restrain myself from eating the whole batch right as they come out of the oven, but I will have 1 or 2.. or 8 or 9. If there is one cookie recipe that you need to try, it's this one. I promise you won't be disappointed. Also, know what I find hilarious? I only noticed AFTER the photo shoot that my fabric was upside down….I'm just going to go with originality in the staging department.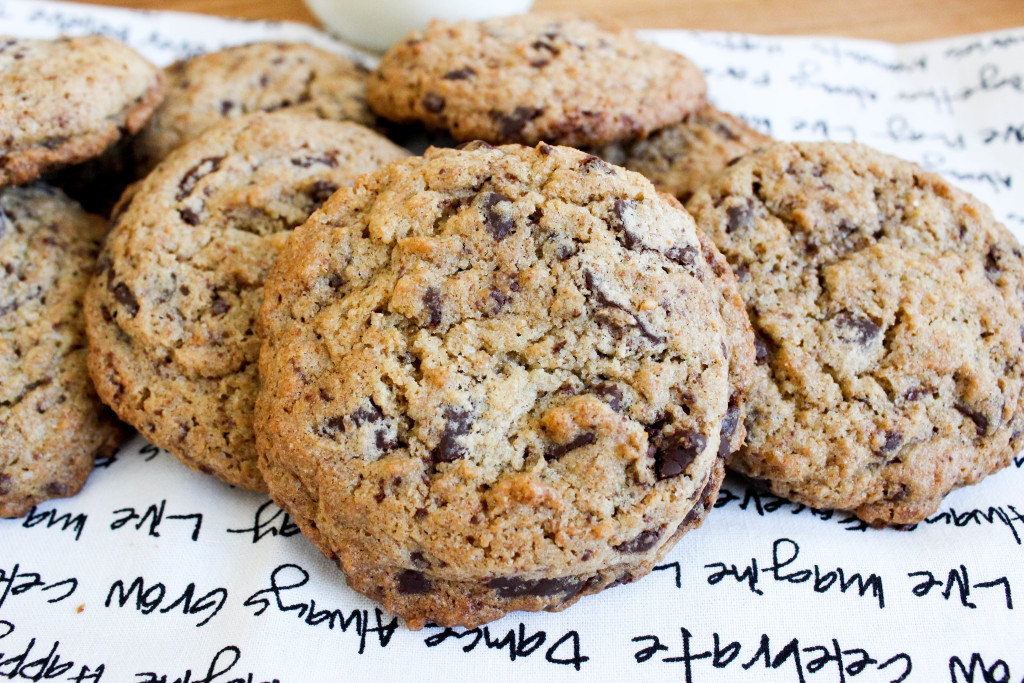 Speckled Chocolate Chip Cookies
Makes about 22 cookies
Ingredients:
1 1/2 cups flour
3/4 teaspoon baking soda
3/4 teaspoon baking powder
3/4 teaspoon salt
6 tablespoons softened butter
1/2 cup sugar
2/3 cup brown sugar
1 egg
1 teaspoon vanilla
1 1/2 cups chopped dark chocolate chips
1. Pre heat oven to 350
2. Cream butter and sugars together until smooth. Add the egg and vanilla and mix until just combined
3. Mix dry ingredients together and slowly add to wet until all incorporated. Stir in the chocolate chips
4. Drop by large tablespoon on cookie sheet and bake for about 14 minutes.