Spiced Black Bean Guacamole
It's starting to warm up a little bit here! That's wishful thinking… It's been chilly on and off and we even had snow this past weekend! Granted, it was less than 1/2 an inch, but that still means cold.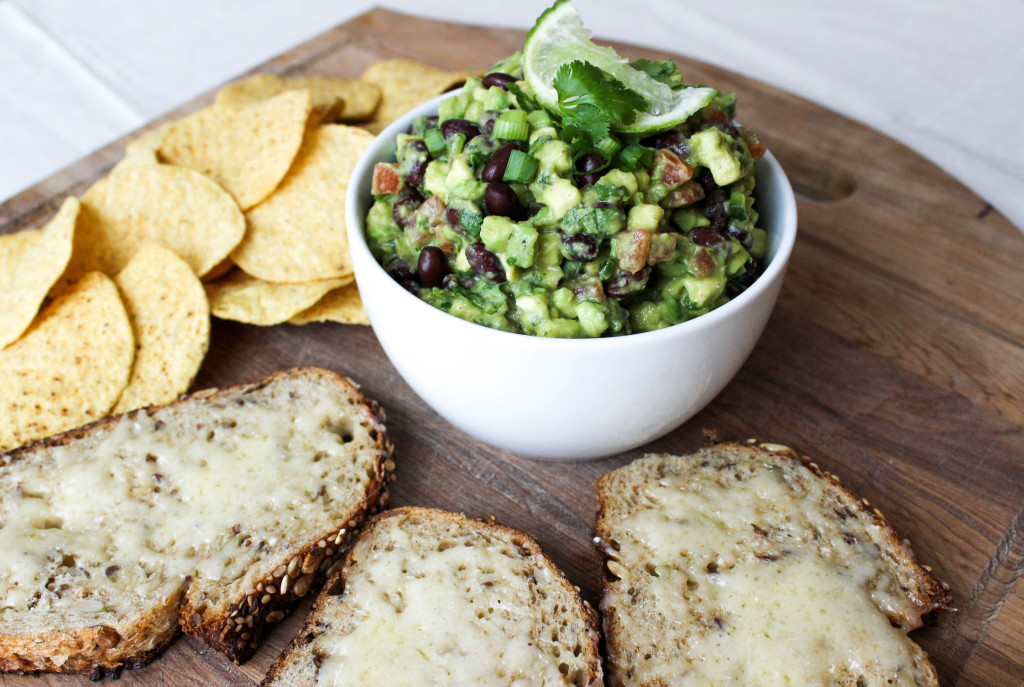 We had a ton of snow this past winter which made me long for sun and warmer days. On one of the snow days, I had enough. I was tired of soups and comforting things to keep me warm and instead broke open every avocado in the house and made this black bean guacamole. Our family was also packing boxes upon boxes, so it was nice to have a quick snack before getting back to work. I served it with cheesy bread and chips, because CARBS!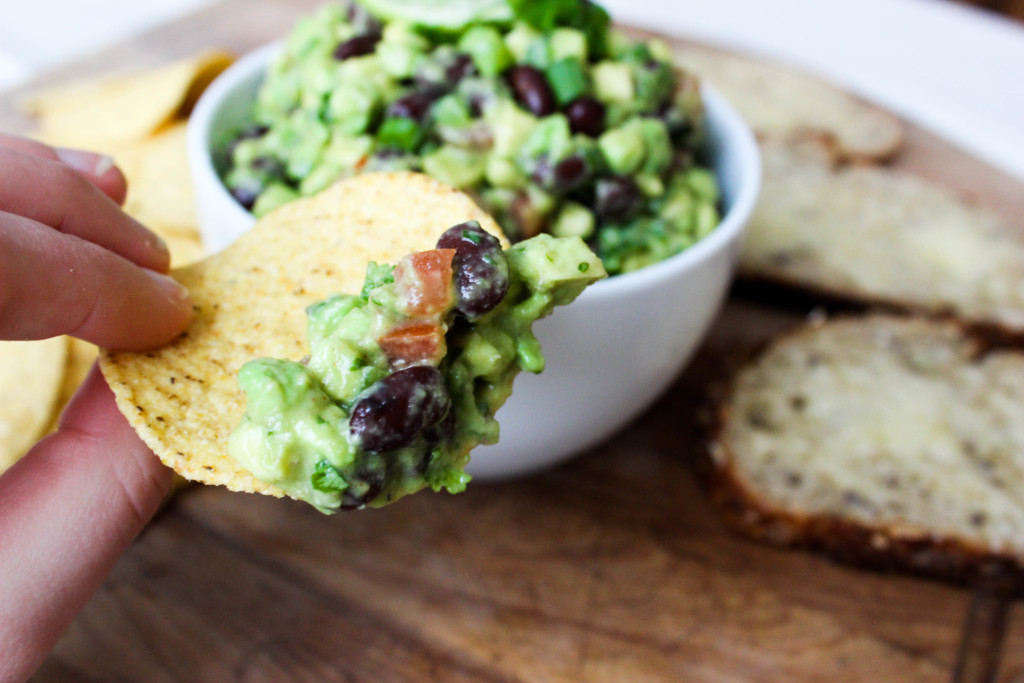 I love avocados on their own, but I also love avocado with stuff in it – know what I mean? I literally went through the fridge and pulled out a bunch of yummy stuff, mixed it all together, and then ate it ALL (with my the help of my parents). If you are looking for a twist on just the classes guacamole, try this! Plus, beans add a bit of protein which is always a good thing.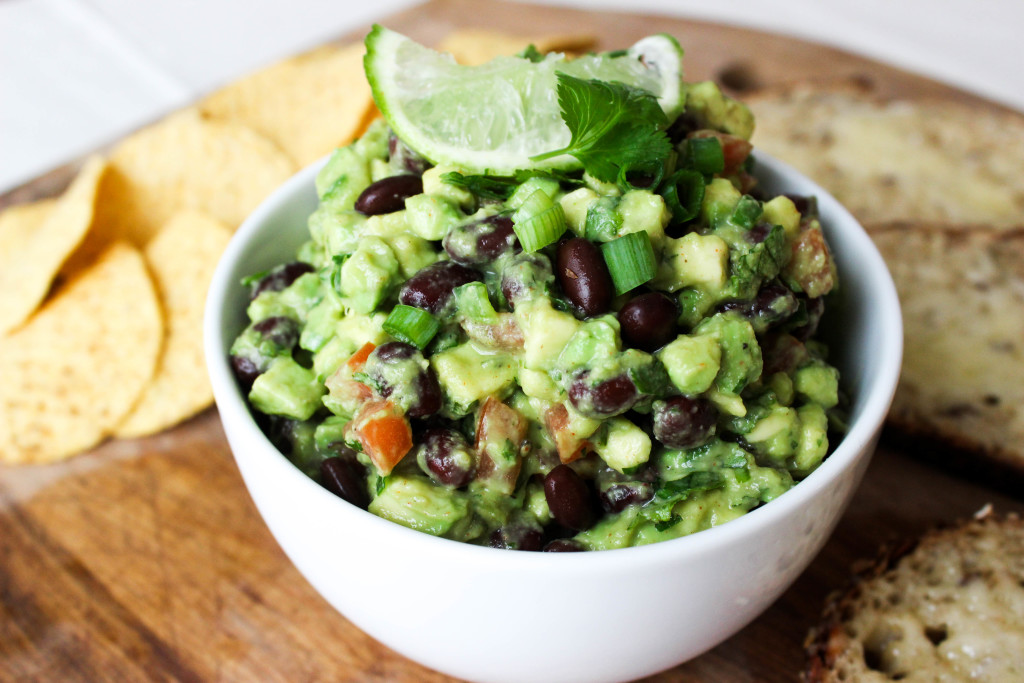 Spiced Black Bean Guacamole
Ingredients:
2 avocados – small diced
Juice of 2 limes
1 roma tomato – seeded and diced
1/2 cup black beans
3 green onions – chopped
1 tablespoon minced jalapeno
1/4 teaspoon cumin
1/4 teaspoon paprika
1/4 teaspoon garlic powder
1/4 teaspoon tabasco
2 tablespoons chopped cilantro
salt and pepper to taste
1. Mix all ingredients in a large bowl. Let sit for about 15 minutes until flavors meld and then serve immediately – ta da! Easy