Spicy Chipotle Beans and Rice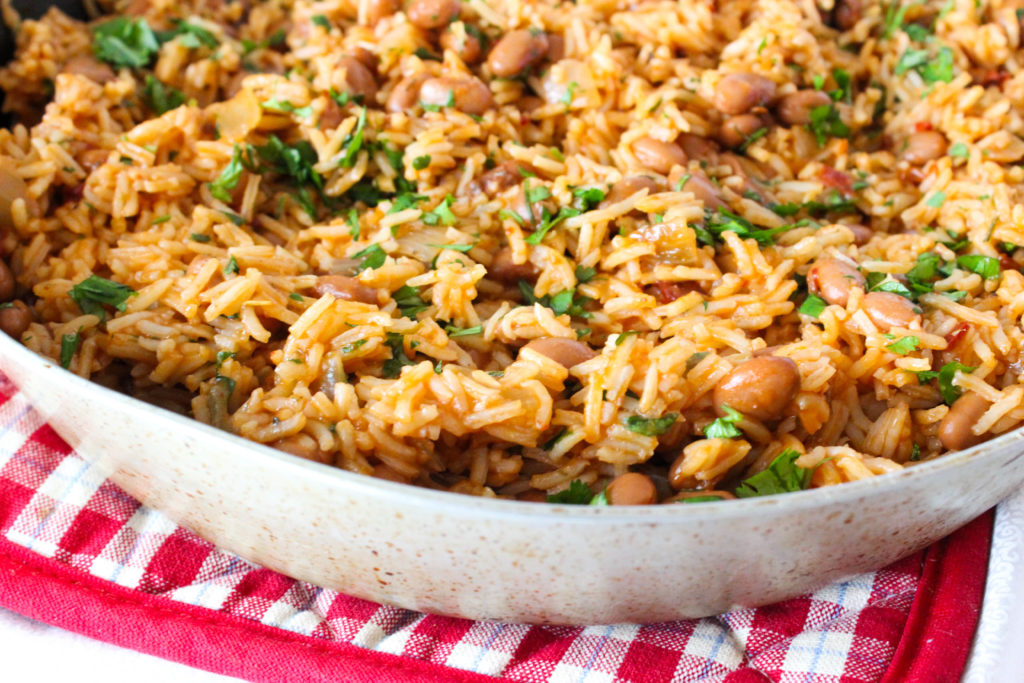 This beans and rice recipe is life! Like seriously… if your diet consists of beans and rice (like mine does), then you need to have this in your recipe book on hand at all times! It's not just your typical beans and rice, but it adds LOADS of flavor for not that much more work or calories. Let's be honest, beans and rice can get a little boring, but this will definitely jazz up your weekly beans and rice kick.
The first time I made this recipe, it was a little different. I was cooking with my boss at a clients house and I was making a variation of this with pork that was simmered in the broth and then cooked with beans and rice. It smelled SOOOOO good that I had to figure out a way to make it without the pork and voila — here it is!
It's seriously one of my favorite recipes and will be my go to for potlucks or impressive dinners with friends. I usually just eat it with a side of steamed veggies, but I can imagine that in tacos or burritos it would shine! I also love adding some avocado on top, or sometimes I stir in some coconut milk to make it extra creamy!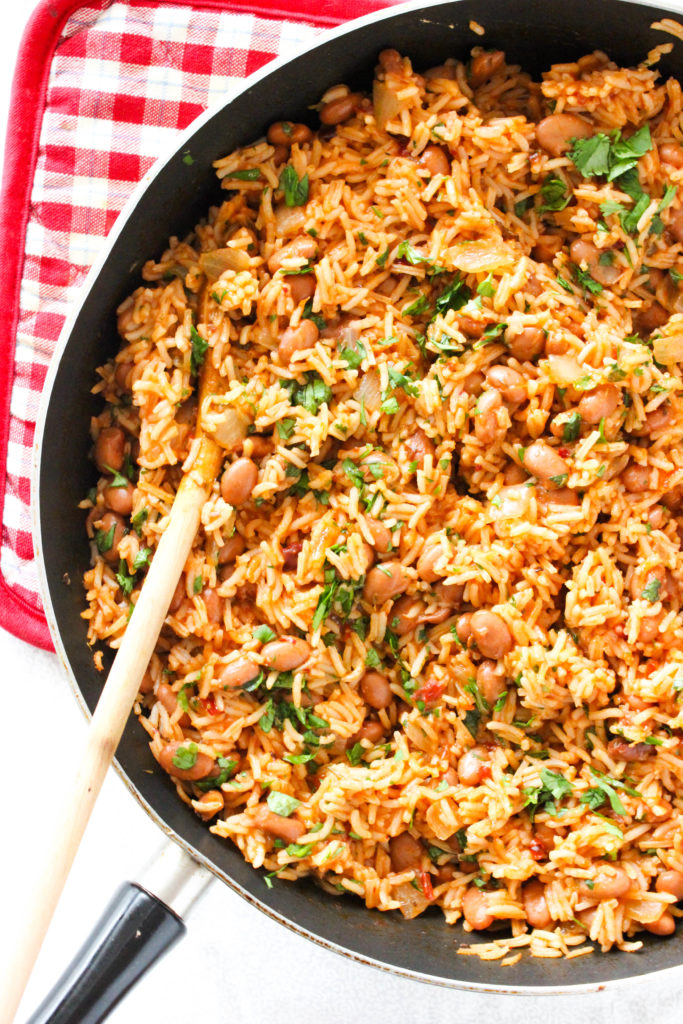 Spicy Chipotle Beans and Rice 
Ingredients:
1 tablespoon olive oil
1 onion – small diced
3 garlic cloves
2 tablespoons minced chipotle chili in adobo (add more for spicier, less for milder)
1/2 teaspoon smoked paprika
2 teaspoons minced fresh thyme
1 teaspoon dried oregano
4 cups vegetable broth
1 – 8 oz can tomato sauce
1 1/2 cups basmati rice
2 cans pinto beans – drained and rinsed
1/2 cup fresh cilantro
Lime to taste
Salt and pepper to taste
Heat oil in a large pot and saute the onion until soft – about 6 minutes
Stir in the garlic, chipotle, thyme, oregano, salt and pepper, and smoked paprika until fragrant
Stir in your broth and tomato sauce. Bring to a high simmer, then add the rice and reduce to a low simmer. Cover the pot and cook for about 18-20 minutes until the rice is tender.
Finally, stir in your lime juice and fresh cilantro!