Spicy Quinoa and Black Bean Tortilla Soup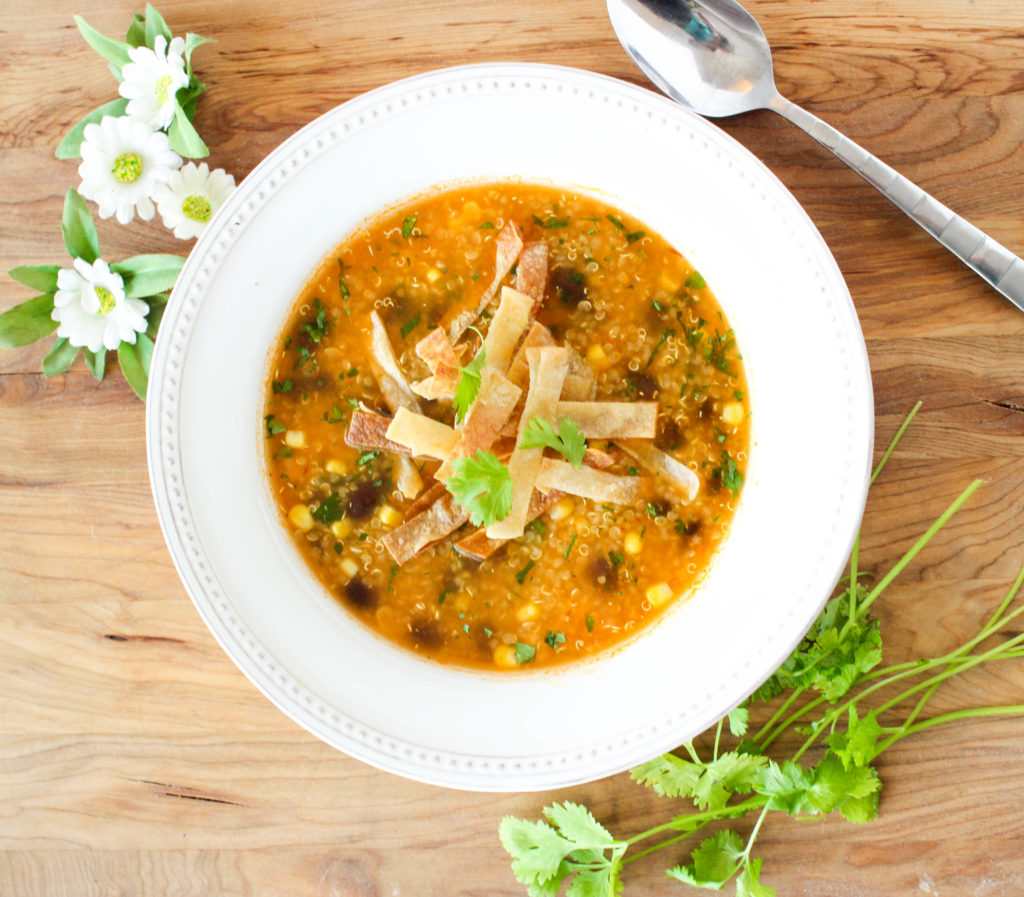 When I became vegan, I definitely thought tortilla soup was out of my life considering I had only ever had it with chicken. It wasn't even the crunchy tortilla strips that I was going to miss, it was the flavorful broth! I longed for a spicy, flavorful soup that would live up to my tortilla soup dreams!
It wasn't until I was cooking with my boss for a client and we were making tortilla soup that it clicked! It's all about the base — onion, garlic, tomato, jalapeno, and the kicker — a chipotle in adobo!!! Magical. The combination was MAGICAL! Once you blend those ingredients until smooth and add the broth, you get the most amazing tortilla soup base that will appeal to anyone!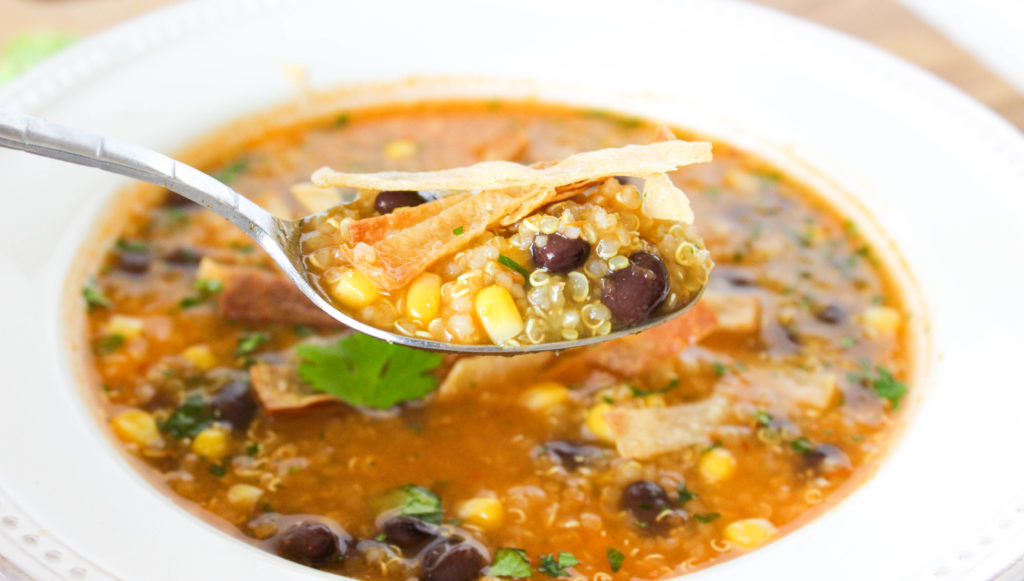 Instead of chicken, I added quinoa, black beans, and corn, then finished it off with avocado, lime and cilantro. Seriously….. SERIOUSLY??? This soup is HEAVEN! I took some to work and had people try it and they could not believe that it was made from scratch! They thought it was from a can or box …. man were they WRONG! Whenever I make this soup, I always freeze half because I love having it available when I want it. Plus, it's my boyfriends favorite soup so it's nice to have something we both agree on once in a while *wink*.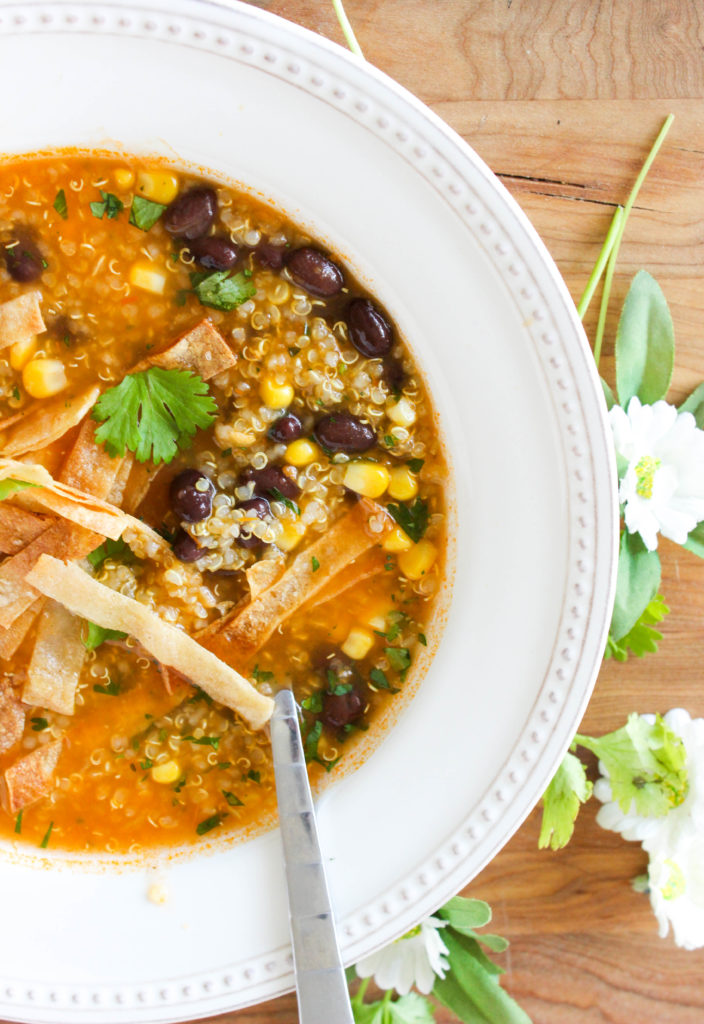 Spicy Quinoa and Black Bean Tortilla Soup 
Ingredients:
1/2 large onion – rough chopped
4 roma tomatoes – quartered
2 garlic cloves
1 jalapeno – deveined and deseeded (reduce to 1/2 for less spicy)
1 chipotle in adobo with a tablespoon of sauce
1 tablespoon olive oil
1 tablespoon tomato paste
1 teaspoon cumin
8 -12 cups vegetable broth (2-3 qts) – this is dependent on how much soup you want / spicy tolerance.
1/2 cup quinoa
1 cup frozen corn
1-2 can black beans – rinsed and drained
fresh cilantro, avocado, and lime for serving
crispy tortilla strips
To make the tortilla strips, cut corn tortillas into strips and combine with 1 tablespoon olive oil. Place on baking sheet and bake at 375 degrees for 10-15 minutes, checking 1/2 way through.
Combine onion, tomatoes, garlic, jalapeno, and chili in adobo sauce in a food processor/blender. Blend until very smooth.
Heat olive oil in a large soup pot. Add blended tomato mixture to pan and saute for about 10 minutes (to let mixture release moisture). Stir in the tomato paste and cumin.
Add your vegetable stock and bring to a simmer. Add in quinoa and cook until tender (about 20 minutes)
Add in corn and black beans and cook just to heat through. Stir in fresh cilantro!