Spicy Turkey Bolognese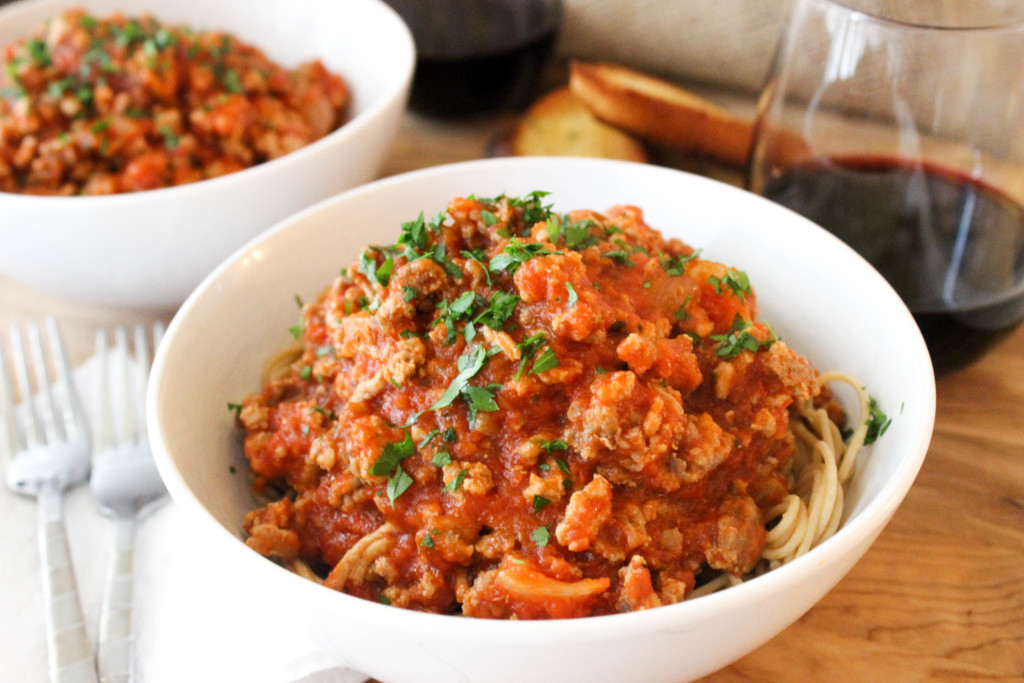 I love this recipe so much. I remember when I first came up with this recipe, it was just me and my dad because my mom and sister were gone. I was trying out all these new recipes and this one came up because I wanted something spicy, flavorful, and also using some lean meat. So, I mixed the 2 together and the combination was DELICIOUS! Pretty sure we ate the whole pan and a pound of pasta to go with it.
The second time I made this recipe was with my boyfriend. I remembered how much I loved it and decided to recreate it. Again, ate the whole pot and almost a pound of pasta.
While I have been vegan for about 2 months now, I do find myself craving this spicy flavor combination here and there. If I could have 1 non-vegan cheat meal, I might consider making this recipe again because it's THAT. GOOD. Not to mention, it comes together in about 20 minutes. While you are making the Bolognese, make your pasta and they will be done at about the same time.
This is also a great make ahead or make in batches recipe as it can be kept in the fridge easily, then heated up quickly right before dinner!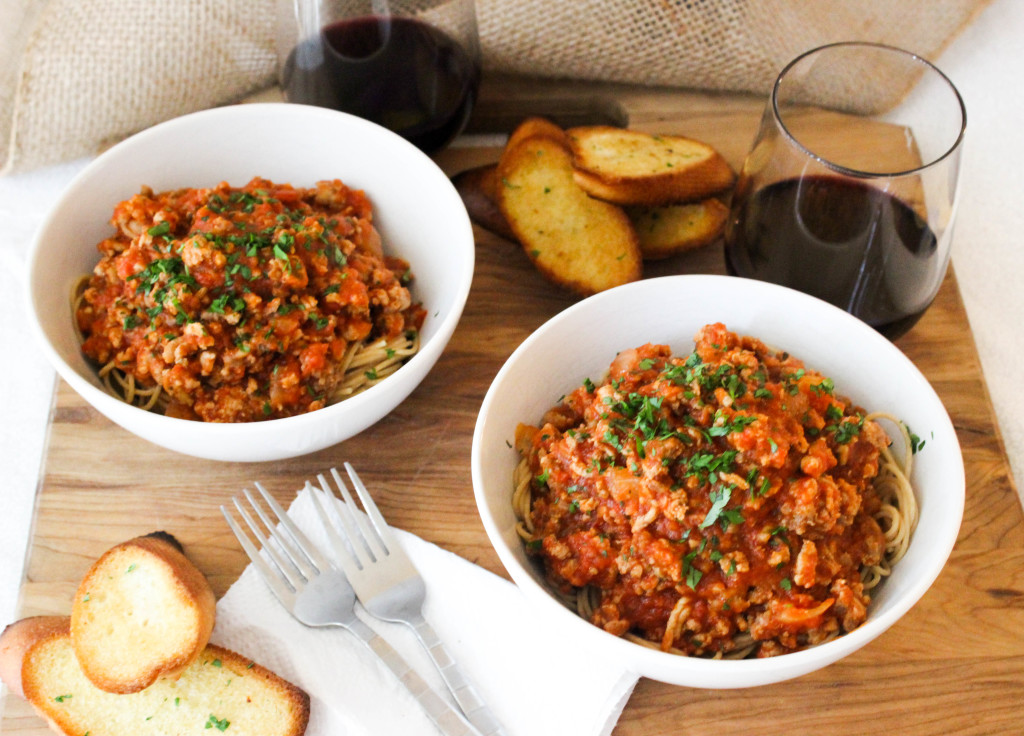 Spicy Turkey Bolognese
Ingredients:
1 pound ground turkey
1/2 pound hot Italian sausage
1 – 28 oz can crushed tomato
1 – 14 oz can petite diced tomato
1 small white onion – small diced
2 garlic cloves – minced
2 tablespoons olive oil
1 teaspoon dried oregano
1 teaspoon dried basil
Salt and pepper to taste
1. Heat oil in a large skillet and add onion. Sauté until golden, then add spices and garlic. Cook for 2 more minutes.
2. Add turkey and Italian sausage and use spoon to break apart. Cook until meat is fully cooked
3. Add canned tomatoes and bring to a simmer. Let simmer for about 10-15 minutes until a lot of the water has been removed in order to get a thicker sauce
4. Serve over pasta!