Spinach and Mushroom Alfredo Lasagna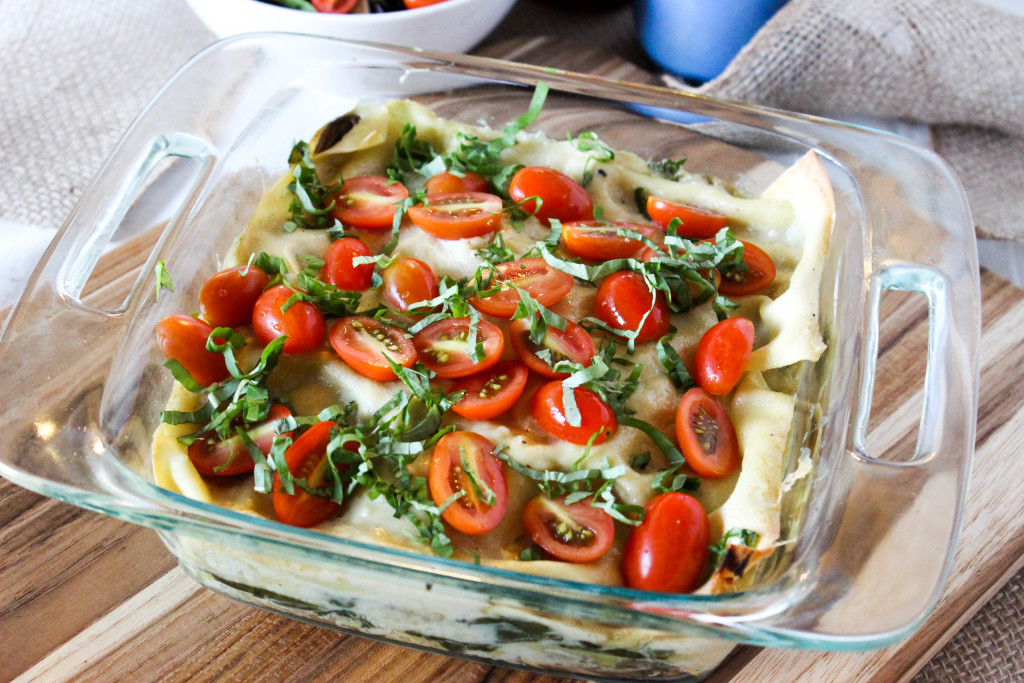 Let me just say that my terrible pictures of this lasagna DO NOT do it justice….
This came about from a craving, and let me tell you that it was WELL met.
I have to admit that I am NOT an alfredo sauce fan. When ordering pasta, I won't even consider an alfredo sauce and I'll go right for the fresh tomato sauce or pesto. For some odd reason, I was craving alfredo…so bizarre.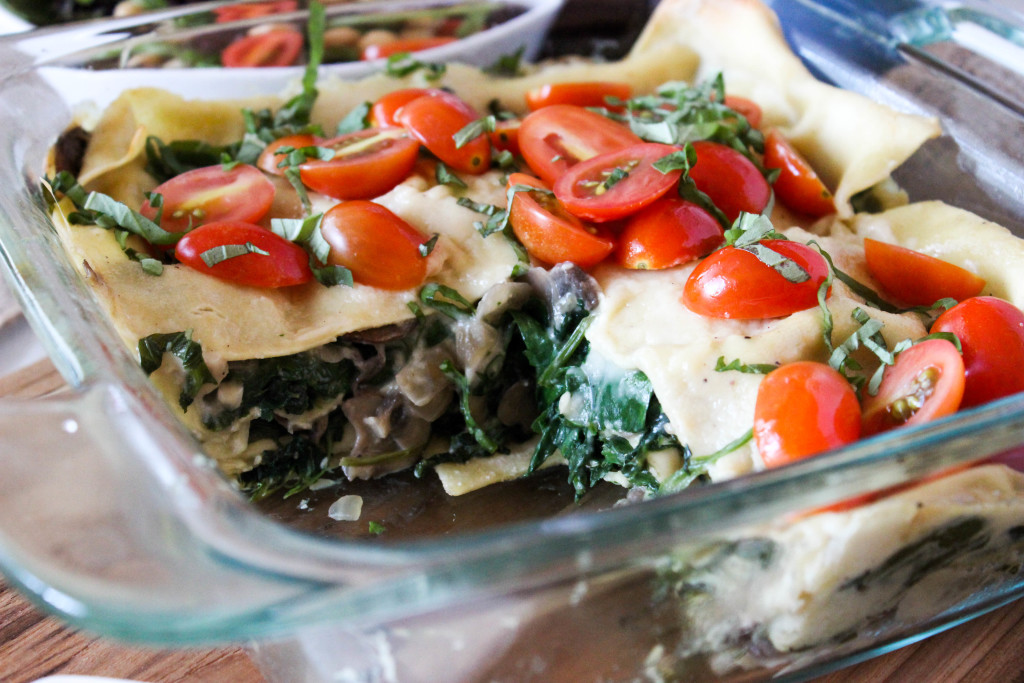 We usually eat pizza or pasta on Wednesdays and since we had made pizza for about 2 months in a row, I decided to switch it up with a lasagna. This was seriously incredible. It was a total experiment but came out so amazing that we made it the next week as well!
I love that this is packed with mushrooms and spinach and I also love that it makes hearty leftovers. I would even consider making this for a dinner party because it's so easy and does not taste vegan AT ALL (except for the absence of meat haha). This unbelievably creamy, flavorful, and a subtle cheesy flavor thanks to the nutritional yeast. Try it this week! I promise you'll surprise yourself.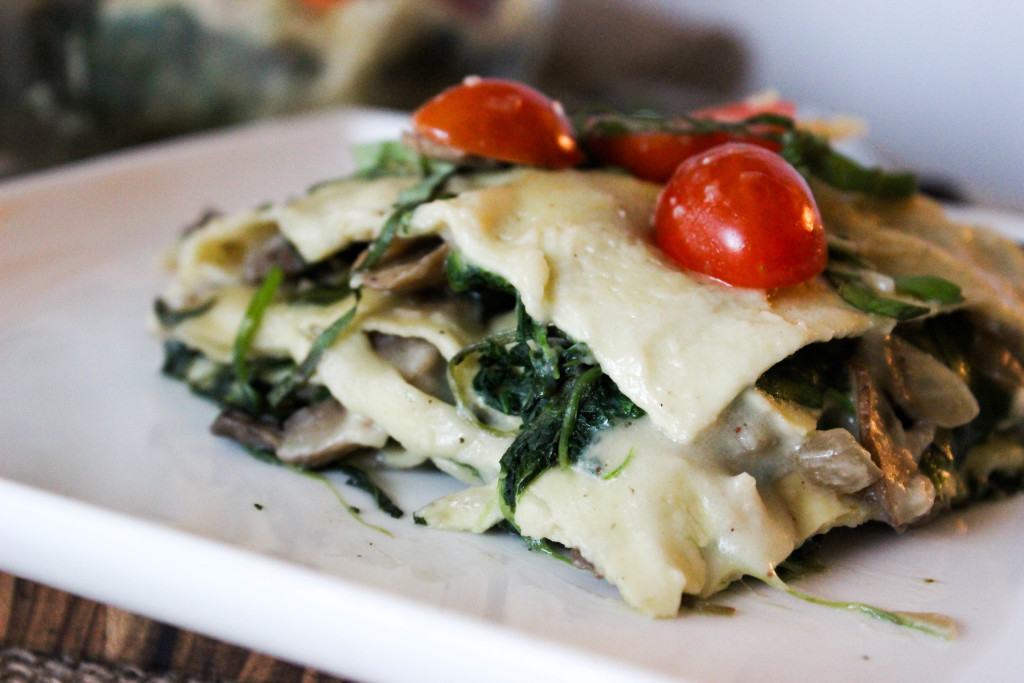 Spinach and Mushroom Alfredo Lasagna
Ingredients:
1 pound mushrooms – sliced
1/2 onion- diced
3 gloves of garlic – crushed
1/2 teaspoon thyme
2 boxes frozen spinach
1 box oven ready lasagna sheets
fresh tomatoes and basil for topping (optional)
for the alfredo sauce:
4 tablespoons olive oil (or vegan butter)
4 tablespoons flour
4 – 5 cups unsweetened almond milk
2 teaspoon garlic powder
2 teaspoon salt
1 teaspoon pepper
1/4 teaspoon nutmeg
1/2 cup nutritional yeast
Cook the spinach – in a small pot, add spinach and 1/2 cup water. Top with a  lid and cook until soft. Drain well, squeeze out any moisture you can! Wait for it to cool though so you don't burn yourself
Cook the mushrooms – in a pan with olive oil, salt, pepper, onion, garlic, and thyme until mushrooms begin to brown and all moisture is out as well
Make the sauce – In a large pot, heat oil/butter. Whisk in flour until it makes a paste. SLOWLY add in your almond milk about a 1/2 cup at a time, whisking until flour is dissolved. Add the rest of the sauce ingredients and bring to a simmer. Allow sauce to thicken.
In an 8×8 pan, first add a layer of the sauce. Then pasta, spinach, mushrooms, sauce, and pasta again until you run out. Top last with pasta sheets and sauce.
Place lasagna covered in a 375 degree oven for 20-25 minutes, then uncovered for another 5 minutes
Remove from oven and let cool for 10 minutes before serving. Top with fresh tomatoes and basil!