Sweet Potato and Sage Lentil Shepherds Pie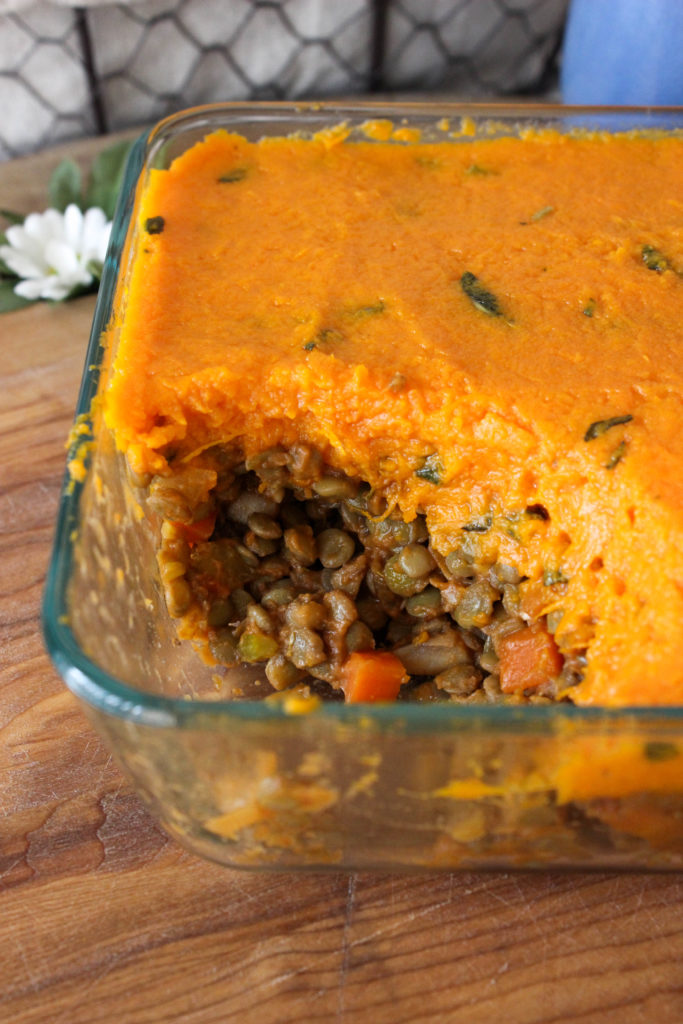 It wasn't until I started working in the culinary industry that I became a fan of sage. I had seen it in stores before, tried to use it, and even tasted it but it never appealed to me. After making multiple sage cream sauces and being around it constantly, I became a fan! I love the flavor that it gives in sweet potatoes, or even in this sage cream pasta! It's so unique that it will definitely have people trying to guess what's in it that tastes soooooo good!
I love the idea behind Shepherd's pie in the sense that it's a complete meal! You have your protein/base and yummy potatoes on top. This rendition has a mushroom and lentil filling with a creamy sweet potato and sage topping! I hope you love it as much as I do :).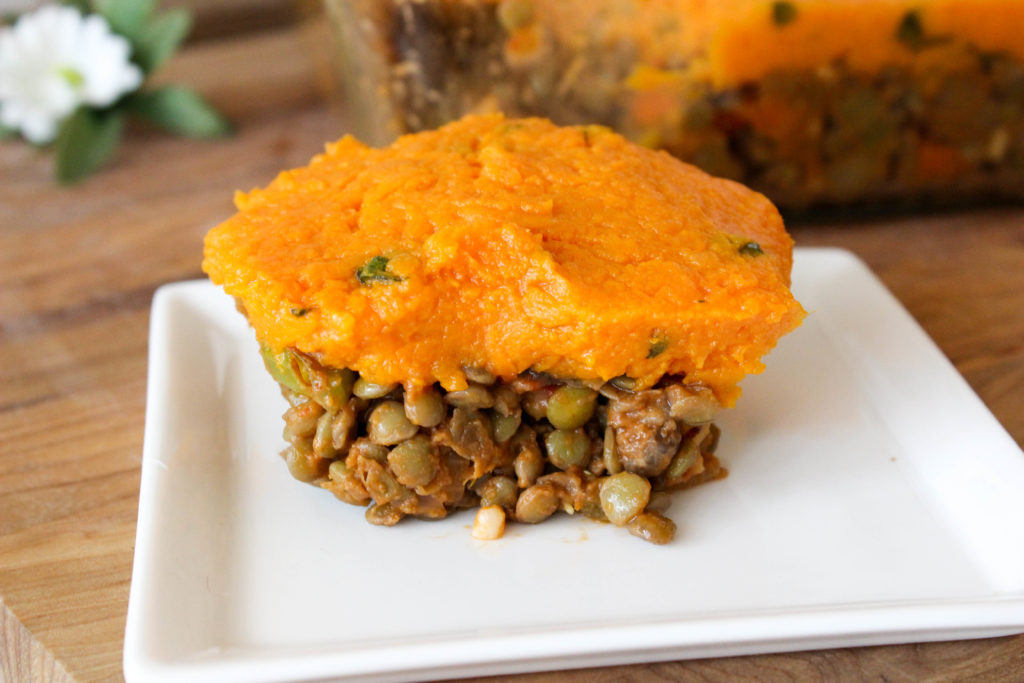 Sweet Potato and Sage Lentil Shepherds Pie
Ingredients:
1 cup lentils
1 cup diced onion
1/2 cup diced carrots
1/2 cup diced celery
1 – 8 oz package button mushrooms
3 large garlic cloves
3 tablespoons tomato paste
1 teaspoon dried thyme
1 tablespoon soy sauce
1/2 cup unsweetened almond milk (or veg broth)
salt and pepper to taste
2 large sweet potatoes
2 tablespoons vegan butter
2 tablespoons fresh chopped sage
Pre-heat oven to 400. Wrap each sweet potato in tin foil and place in the oven. Bake for about 1 hour or until tender.
In the mean time, cook your lentils. Place 1 cup lentils in a pot with 6 cups water. Bring to a boil, then reduce to a simmer. Cook lentils for about 15 minutes.
Saute onion, carrot, celery, and mushrooms in a large pan until tender. Add garlic, tomato paste, thyme, and soy sauce and saute for about 2 more minutes. Add in the cooked lentils and almond milk. Stir to combine. Place lentil mixture in a large casserole dish and prepare the sweet potatoes
In a small sauce pan, heat the butter and sage. Cook for about 2 minutes. Remove the skin from the sweet potatoes, and place the flesh into the butter sage mixture. Mash to combine.
Scoop sweet potato mixture over lentil mixture and spread evenly. Place back in the oven for about 10 minutes or until all heated through.
Let sit for a couple of minutes before serving!