Tofu and Potato Breakfast Scramble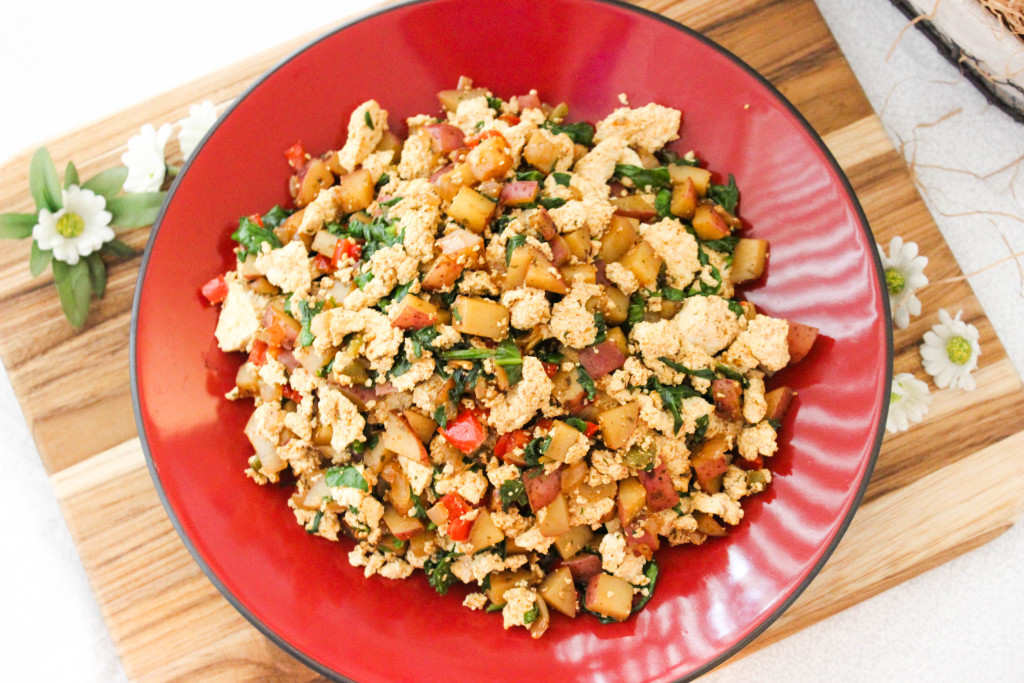 I find that begin vegan leaves me with minimal breakfast options. Whenever I search online, I always find smoothies, pancakes, oatmeal, or smoothie bowls. Now, I love all this stuff as much as the next person, BUT sometimes I need a little more substance.
I've seen tofu scrambles before but none of them really intrigued me so I decided to make my own. I absolutely loved it! The first time I made it, I put it in tortillas (aka – pre wrapped burritos) and placed them in the freezer ready to go for the week. All I had to do was microwave them and I was on my way — loved it.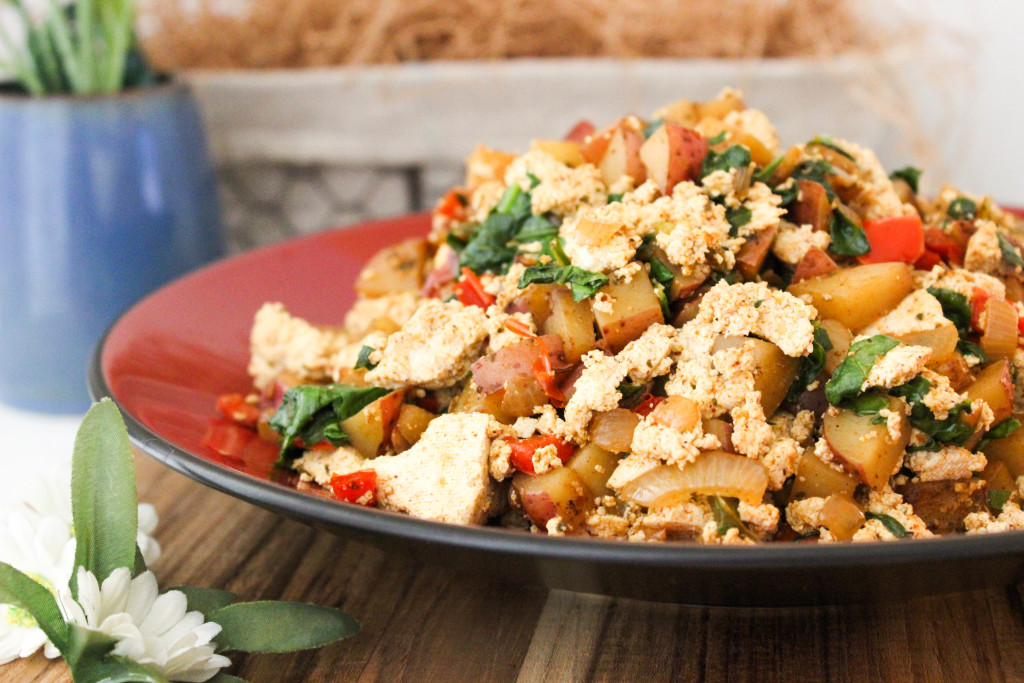 The second time I made this, I decided to keep it how it was and place it in the fridge. Then in the morning I could make a burrito if I had time, OR just heat it on a plate and heat it as is. Options people, options.
This breakfast scramble really keeps me full and makes me feel good about my breakfast choices! You can also be creative and add a ton of more veggies, take out the potatoes, add more potatoes, use different spices, I mean this is really a versatile recipe for all vegans in a breakfast rut!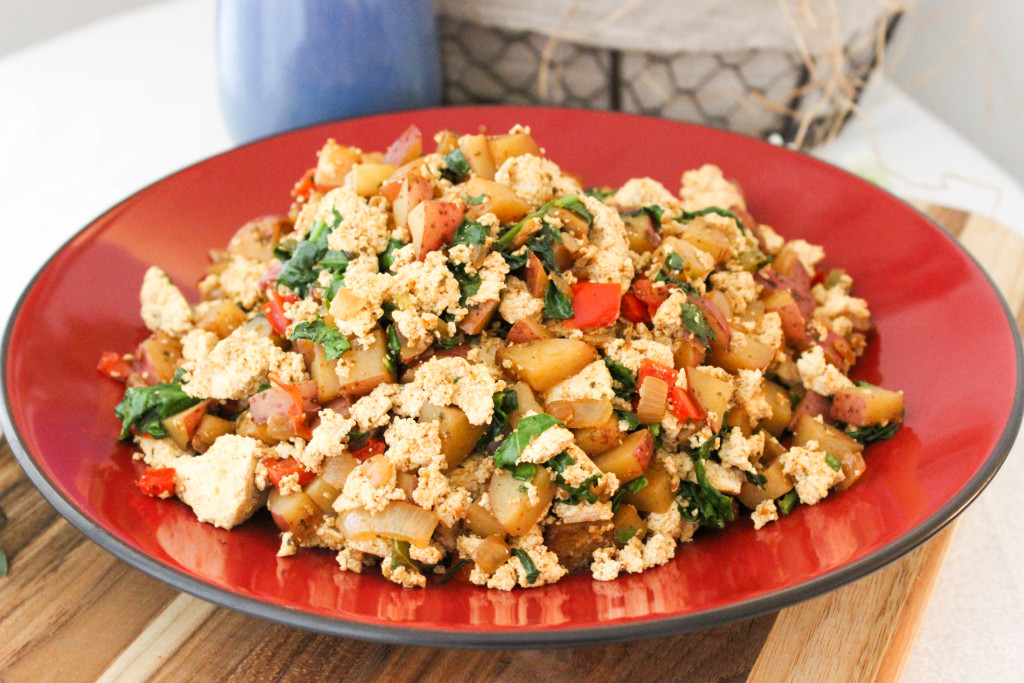 Tofu and Potato Breakfast Scramble
Ingredients:
1 pound firm tofu – pressed
6 small red potatoes – diced small
1/2 white onion – diced small
1/2 red pepper – diced small
1/2 green pepper – diced small
2 cups spinach – chopped
1 teaspoon chili powder
1/2 teaspoon paprika
1/2 teaspoon garlic powder
1 teaspoon dried parsley
salt and pepper to taste
Break tofu apart with your hands into small pieces and set aside
Sauté potatoes with onion, peppers, and spices until potatoes are cooked – about 15-20 minutes. Add back in the tofu and stir well to combine.
Add in chopped spinach and cook until wilted.