Vegan Lemon Blueberry Tartlets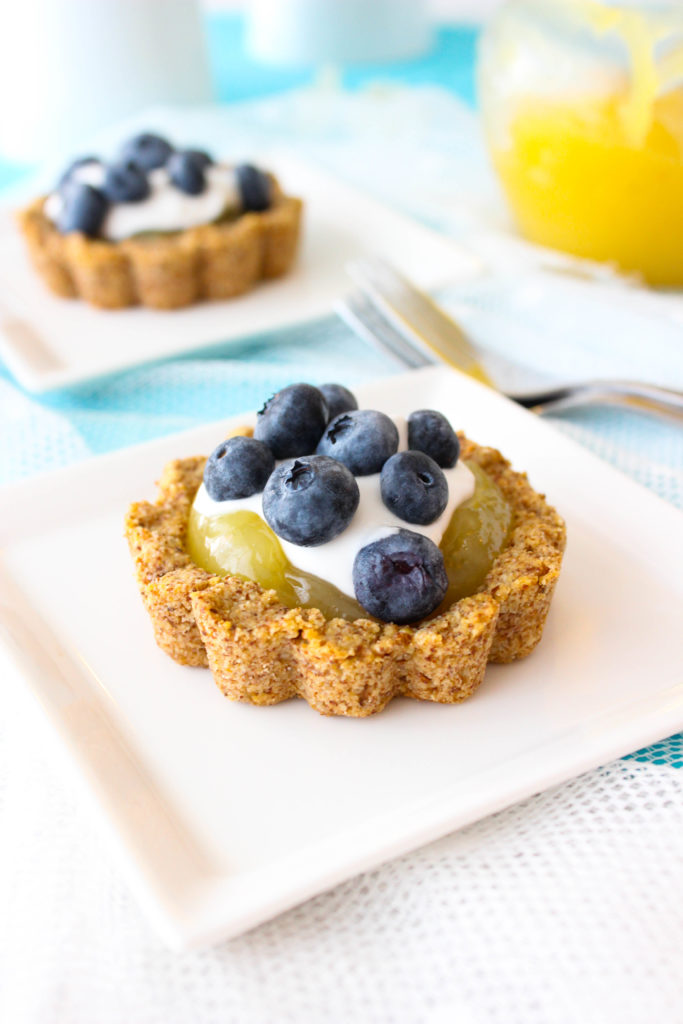 Oh lemon curd, lemon curd, lemon curd. I miss you. That is until now.
I used to love making curds. Orange curd, lime curd, lemon curd… all of them. Experimenting was my favorite after I learned the technique. However, all those egg yolks ruined it for me once I went vegan.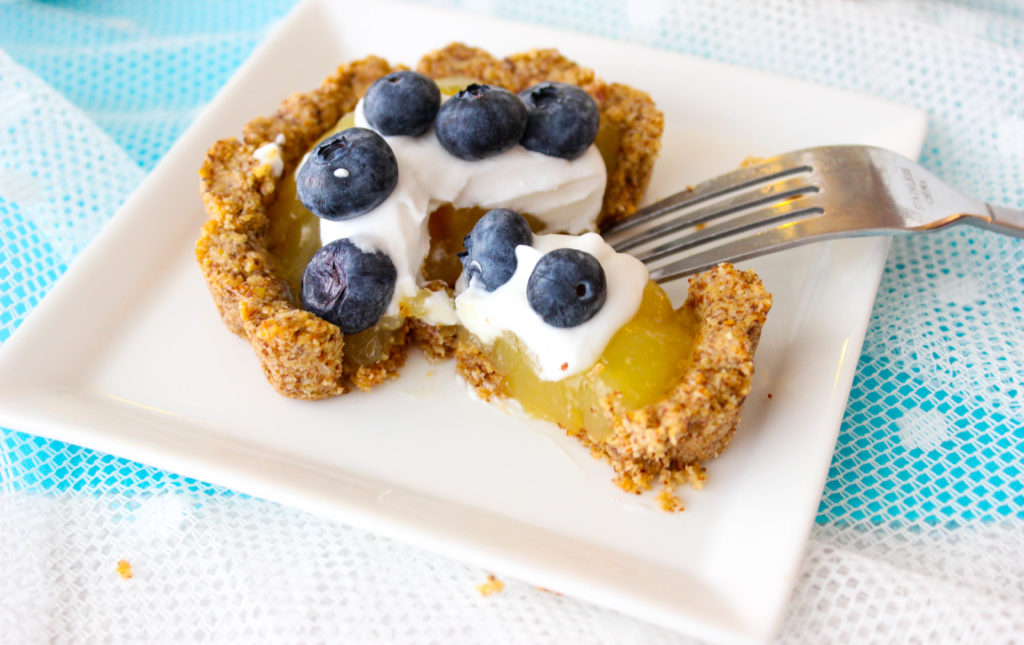 I did some research and found out that people had been using cornstarch, tapioca flour, agar agar, and other things to keep it all together. I chose cornstarch since that was the most familiar thing to me and I went for it. The result? AMAZING! Like what??? Who knew?? It's definitely not the texture of regular lemon curd, but it's perfectly suitable as a substitute and the taste is spot on!
With summer ending soon, I knew that I needed to do something yummy and fresh with it which is where these vegan lemon blueberry tartlets came in! So light, refreshing, and surprinsingly easy to make! I'll definitely have to make these again, or maybe in a large size for a dinner party! How pretty!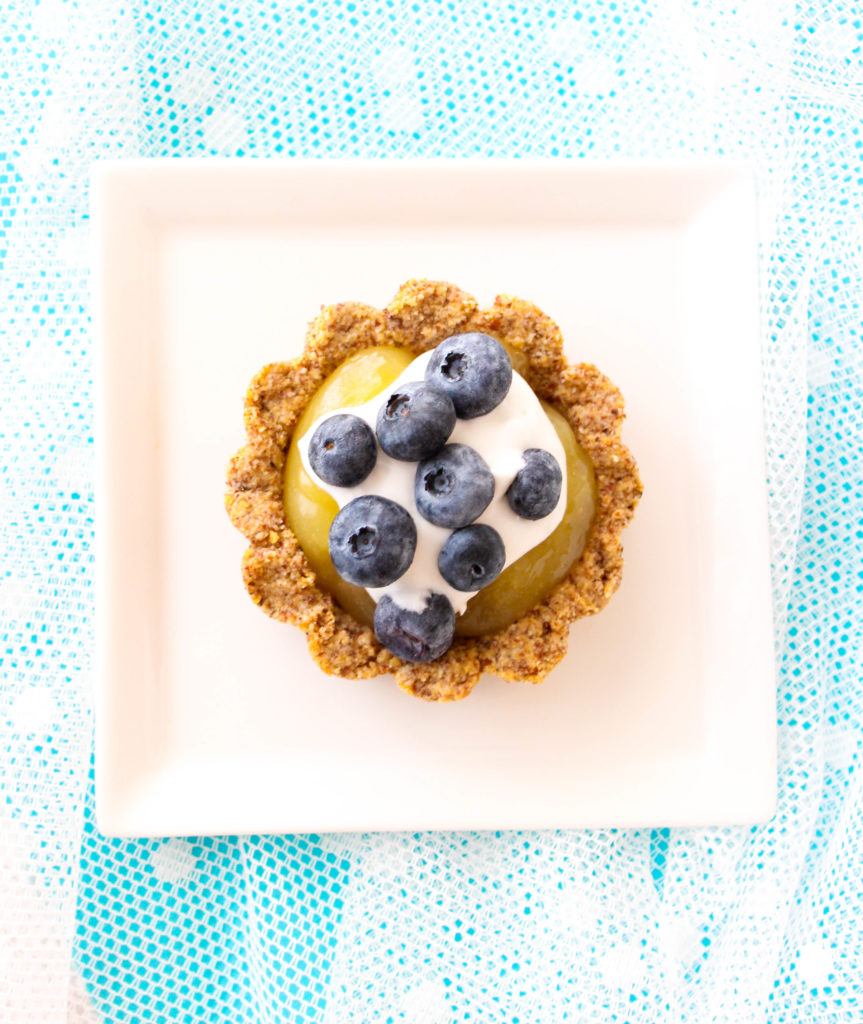 Vegan Lemon Blueberry Tartlets
Ingredients:
For the lemon curd:
1/2 cup lemon juice
1/2 cup + 2 tablespoons sugar
1 1/2 tablespoons corn starch
1/4 cup almond milk
1 tablespoon vegan butter
2 drops yellow food coloring (optional)
For the crust:
3 graham cracker sheets
1 1/2 cup almond meal/flour
1 tablespoon ground flax seeds
2 tablespoons vegan butter
1 tablespoon coconut oil
Toppings:
1 can coconut cream – chilled overnight and whipped
Fresh blueberries
Make the curd: Add juice, sugar, cornstarch, and milk to a small sauce pot and whisk over medium heat. Bring the mixture to a slight simmer and keep whisking until mixture begins to thicken. Remove from heat, add butter and food coloring and cool completely before using.
Make the crust: combine all ingredients in a food processor until combined. Preheat oven to 325. Divide crust into 6 mini tart shells and press firmly on the bottom and up the sides of the tart shell. Place tarts on a baking sheet and bake for 10 minutes. You may need to use a spoon to press down the base if it begins to bulge. Rotate the pan and bake another 10 minutes. Cool completely before using.
Assemble your tarts: Add cooled lemon curd into tart shells and top with whipped coconut cream and blueberries!
*The curd keeps for about 5 days in the fridge and then it begins to separate. Use up before then!