Vegan Mushroom and Leek Quiche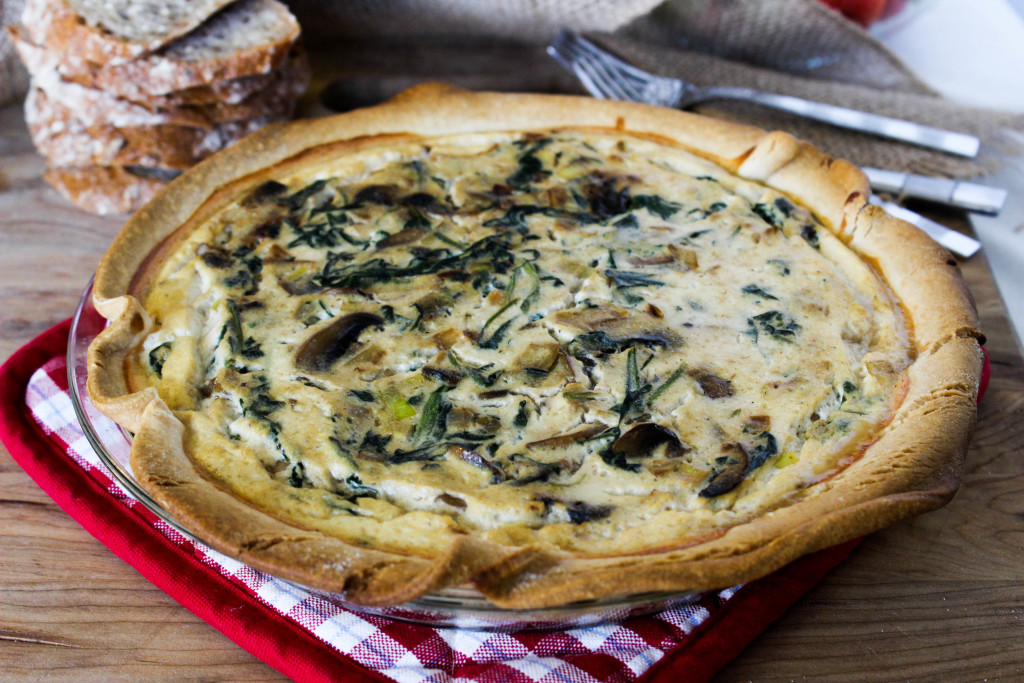 Well this was delicious…
I had been craving quiche for a while after going vegan. I mean let's be honest, who doesn't like a vegetable filled flakey crust pie thing for breakfast? No one, that's who. I did some research on making a vegan quiche and found that using silken tofu was the general consensus. Game on internet, game on.
Luckily for us, store bought pie crust is vegan since it's made with shortening instead of butter. While you can make your own pie crust, I highly recommend saving yourself the trouble because let's be honest, ain't no body got time for that. Even though you might buy your pie crust, it gets easier than that. Cook all the veggies in a pan, dump them into your pie shell, pour the blended tofu on top. It's too simple not to make.
I'll admit, the only thing that's tricky about this recipe is the baking time. The first time I made this, I only baked it for about 45 minutes. While it was incredibly delicious, it was not enough time for all of the moisture to get baked out and for the tofu to set. The second time I made it, I doubled the time in the oven which I thought was perfect for the setting of the tofu. Be aware, all ovens are different. I suggest checking yours after an hour and then going from there!
Either way, this recipe really is delicious. Not to mention, can feed a crowd! Got a brunch coming up? This might just be your saving grace…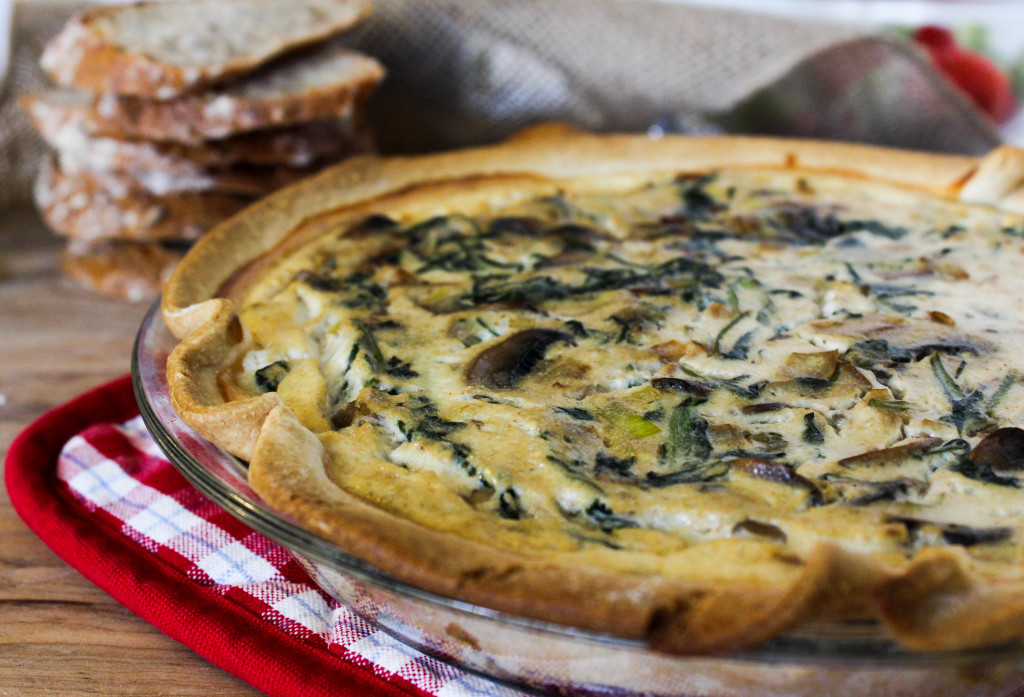 Vegan Mushroom and Leek Quiche
Ingredients:
10 button mushrooms – sliced
1 leek – chopped
1/4 cup onion- diced
2 cups fresh spinach – rough chopped
2 cloves garlic – minced
1 – 16 oz package silken tofu
1/2 cup almond milk
1 teaspoon paprika
salt and pepper to taste
Pre-made pie dough (store bought is great and vegan!)
Pre-heat oven to 350
Prepare your pie dough. Spray a pie shell with non-stick spray and place dough inside.
Sauté mushrooms, leeks, and onion in about 2 tablespoons of olive oil until they begin to brown (be sure to cook at the moisture out!). Add spinach until wilted, then salt and pepper to taste. Remove from heat and set aside
In a food processor or blender, combine silken tofu, almond milk, paprika, and a little bit of salt and pepper. Blend until you get a very smooth consistency
Combine tofu mixture with mushroom mixture, mix well, then add to pie shell.
Bake for about 1 hour 30 minutes or until tofu is set. Let sit for at least 20 minutes before serving