Veggie Cauliflower Fried "Rice"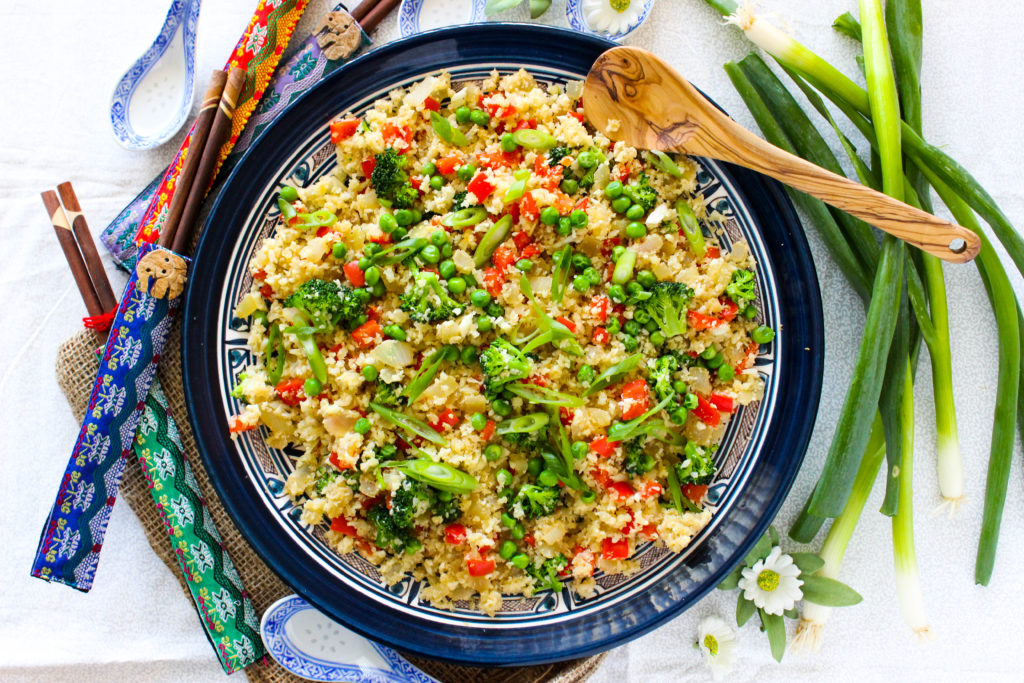 Whenever I think about eating vegetables, I always forget about fried rice. It's so versatile in the sense that you can pretty much add any veggies, a splash of soy sauce, some garlic, and you're meal is ready! In an attempt to make something healthier for this new meal plan I'm testing, I remembered how versatile cauliflower was! I did some research to make sure I wasn't crazy in making cauliflower into "rice" and once I found that a lot of people were doing it I thought, what the heck, count me in.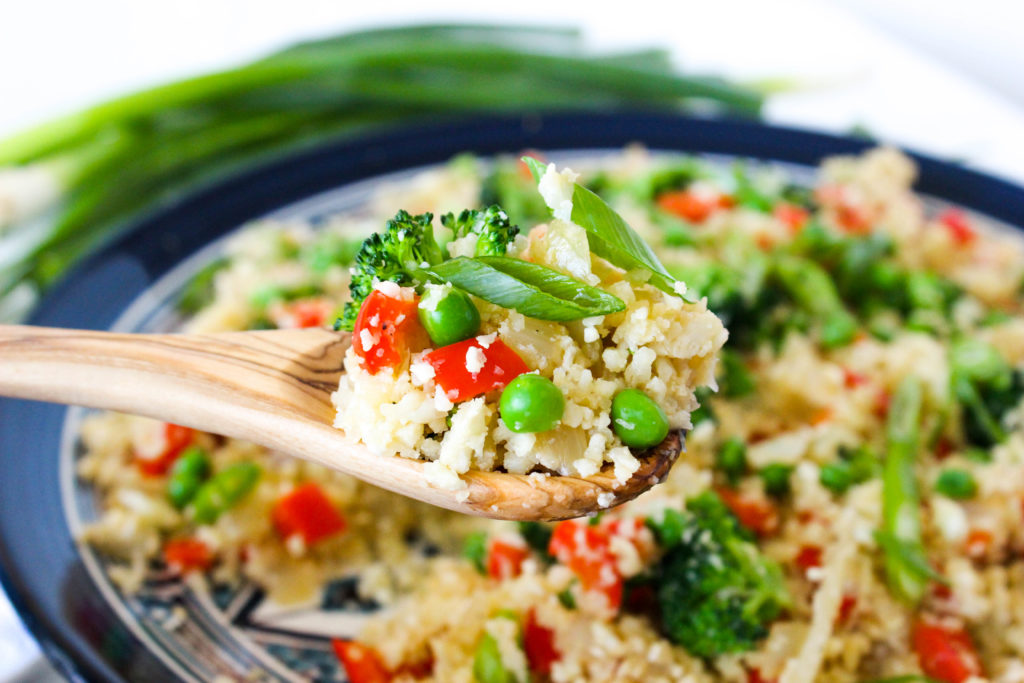 Guys, I love this recipe. It's pretty much 100% veggies which makes it so easy to get multiple servings of veggies at one time. Not to mention, I don't even miss the rice! The cauliflower has a crunchy but soft texture, and all the veggies add their own flavors to the mix. My family loves Chinese food so I can't wait to make this for them and see if they notice a difference!
This entire recipe took me about 15 minutes to make which makes it perfect for those quick dinners. It also freezes really well! All I did was separate it into little baggies and popped them in the freezer. Then the night before, I put one in the fridge to defrost and heat it up the next day to enjoy!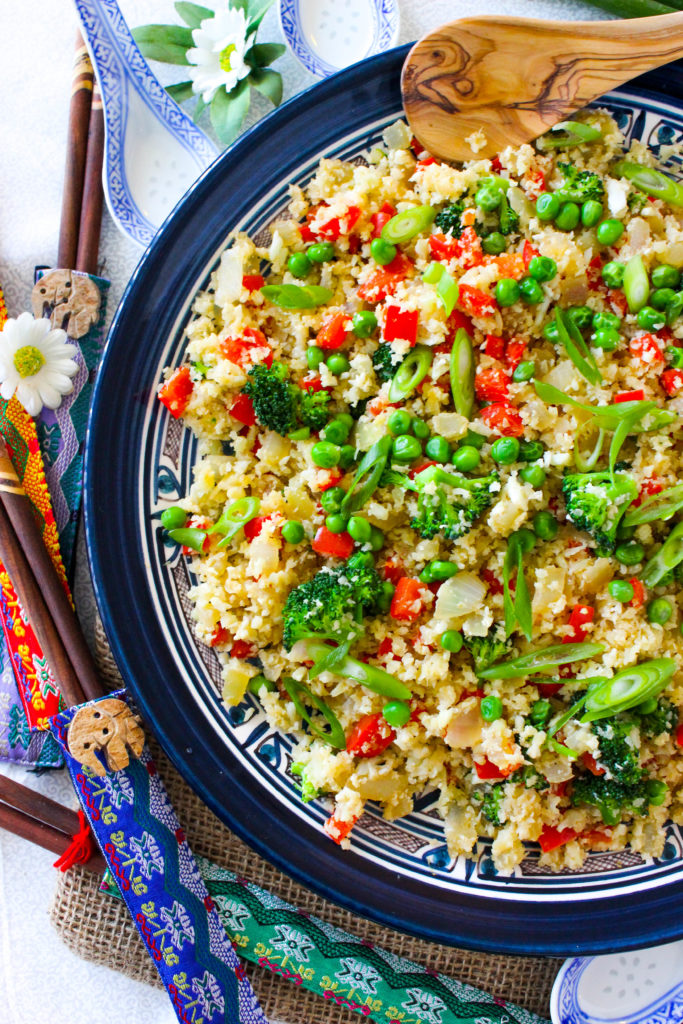 Veggie Cauliflower Fried Rice
*Note: The recipe goes QUICK – make sure you have all ingredients chopped and ready to go before you begin
*Note: Instead of using fresh cauliflower, you can use frozen "riced veggies" as well to make it faster!
Ingredients:
1 cup diced onion
1 cup diced red pepper
1 cup broccoli florets
1 cup frozen peas
1 head cauliflower
4 garlic cloves minced
2 tablespoons soy sauce
2 tablespoons olive oil
2 green onions sliced
Rough chop your cauliflower and place into a food processor. Plus until you get the consistency of rice – about 15-20 times.
Heat oil in a large pan and saute the onion until it starts to brown. Add the red pepper and peas and saute until soft
Add in the garlic and cauliflower, stir to combine, then add your soy sauce.
Top mixture with the broccoli and cover the entire pan. Cook for 2-3 minutes (just to soften the cauliflower and broccoli)
Remove from heat and stir in the green onion. Serve!
Other add ins could include: Carrots, green peppers, corn, celery, etc…